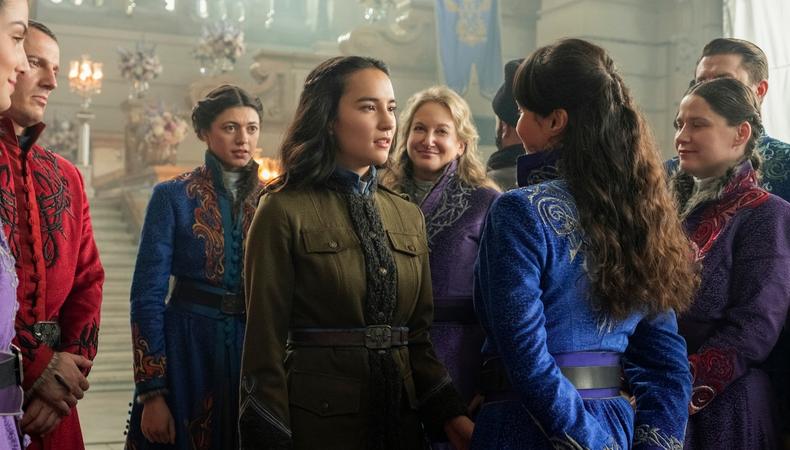 It's true! "Shadow and Bone"—the highly anticipated Netflix series based on the books by Leigh Bardugo—is getting a season two. If you wish you could be a part of such a fantastical project, take a look at these similar fantasy and adventure projects that are casting talent.
"The Young and the Cursed"
Following five teenagers whose lives connect on the eve of the Blood Moon Lunar Eclipse, this feature film is looking to cast leading characters. Production is searching for male and female talent, aged 18–20, of various races and ethnicities. Rehearsals run from August 8–10, with filming from August 11–30 in Flagstaff, Arizona. Pay is set at $150 per day.
Want this gig? Apply here.
"Chi-Rick"
Looking for crew work? A new coming-of-age feature film, adapted from a novel, is looking for a gaffer, a director of photography, a sound operator, and a first AC. Crew should have experience in the field, and the Director of Photography should have their own camera and lenses. The rated R project films in Chicago from June 1–15, and a stipend will be provided.
Want this gig? Apply here.
"Nona"
A new adaptation of Stephen King's short story "Nona" is underway, and the production is looking for an audio technician. They are searching for a boom mic operator with a decent amount of experience in the field. The short film is scheduled to shoot August 2022 in Vineland, New Jersey. Pay ranges from $10–$15 per hour, for roughly 50 hours totals.
Want this gig? Apply here.
"Echo"
The new Marvel Studios TV series "Echo" needs talent. The series is a spin-off and follow-up to the "Hawkeye" series. Production is casting background/extras of all ethnicities, races, and ages. Shooting takes place June–Sept. in the Atlanta area. Pay is $135 per day with overtime after 12 hours, travel and accommodation are also provided.
Want this gig? Apply here.
Looking for remote work? Backstage has got you covered! Click here for auditions you can do from home!