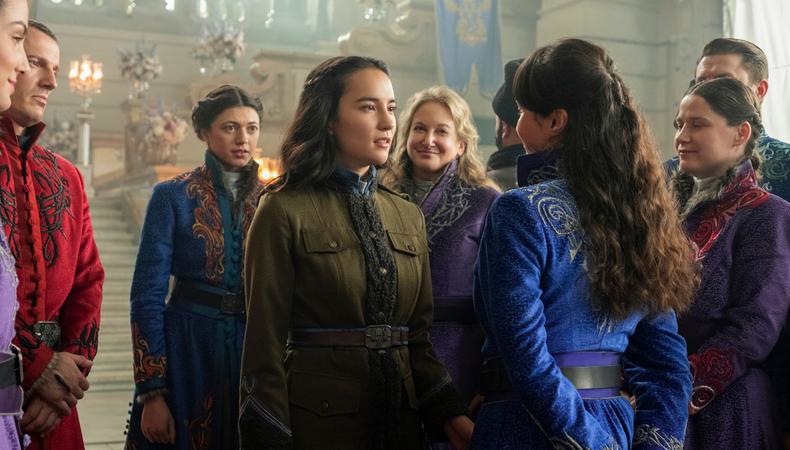 In the war-torn fantasy world of Netflix's "Shadow and Bone," based on a beloved series of books by Leigh Bardugo, an orphan discovers she possesses the power to manipulate the elements as she takes on evil forces that threaten her homeland. If you feel like you have some special abilities of your own and would like to unleash them in an audition, keep in mind that the new show—whose eight-episode first season premiered April 23, 2021—has so far only covered the events of two of 11 in-universe books.
While the series just dropped on Netflix and has yet to be officially renewed (the streaming service generally waits about a month before such announcements), the critical and audience praise is a good indication of its future. And, according to its creator, big plans are in motion for the continuation of the thrilling, propulsive, addicting, and diversely cast adaptation. "I have a lot of hope that we'll get another season," says Bardugo. "Honestly, I'd love to see us get another five seasons. There's so much story."
Similarly, showrunner Eric Heisserer says, "There's a lot for us to cover, of course. It can be far more than three seasons because Leigh's just written so many books and there's a lot of ground for us to cover. I feel like this is going to remain strong and healthy even at four seasons and beyond that, who knows?"
With much more of the Grishaverse to be seen on screen, read on for an in-depth guide to getting cast on the potential continuation of "Shadow and Bone," in which we'll share audition tips from current cast members—plus insights about auditions and casting calls to get you ready.
In Season 1, mapmaker Alina Starkov discovered she was a Grisha, a race of humans that possess magic. Specifically, a Sun Summoner who has the ability to create light. With this newfound power, she joins an army of fellow Grisha led by the mysterious General Kirigan and embarks on an adventure to defeat the Shadow Fold, a wave of darkness that splits the kingdom of Ravka.
At the end of the season, General Kirigan is revealed to be 'The Darkling,' the puppet master behind the Fold. Following an intense confrontation, all the groups part ways, and Alina and her childhood friend Mal vow to make their escape and return to Ravka only when her powers are strong enough to destroy the Shadow Fold.
"Shadow and Bone" was developed by screenwriter Eric Heisserer ("Bird Box," "Arrival") based on a combination of two book series by Leigh Bardugo. It is executive produced by Heisserer, Bardugo, Shawn Levy ("Stranger Things"), Lee Toland Krieger, Pouya Shahbazian, Josh Barry, Dan Cohen, and Dan Levine, with additional producing credits to Christina Strain, Thane Watkins, and Rand Geiger. It was filmed on location in Budapest, Hungary in October 2019 for an April 2021 release.
In June 2021, it was officially announced that Netflix had picked up a second season of "Shadow and Bone," which will consist of eight one-hour episodes. Since the renewal was just made official, there is no casting news as of yet but keep an eye out. Given the production scale of the first season—which was filmed in Budapest between October 2019 and February 2020—and Bardugo's books, Season 2 will likely feature many new faces and background actors.
There are currently no active casting calls or auditions for "Shadow and Bone" Season 2. But be sure to check out our list of projects similar to "Shadow and Bone" that are currently casting—and keep an eye on Backstage for future opportunities. Additionally, check out our comprehensive guide on how to specifically audition for Netflix; in it, you'll learn that to audition for the streaming service, you'll need:
To know the production companies and casting directors behind the shows since Netflix doesn't conduct auditions in-house but through the companies hired by it to create the shows.

21 Laps Entertainment

is the primary company behind "Shadow and Bone."

Suzanne Smith

is the primary CD.

To go through an agent rather than rely on a public casting call (which is vital for most speaking roles). If you don't have an agent, see

here

to find out how to get one.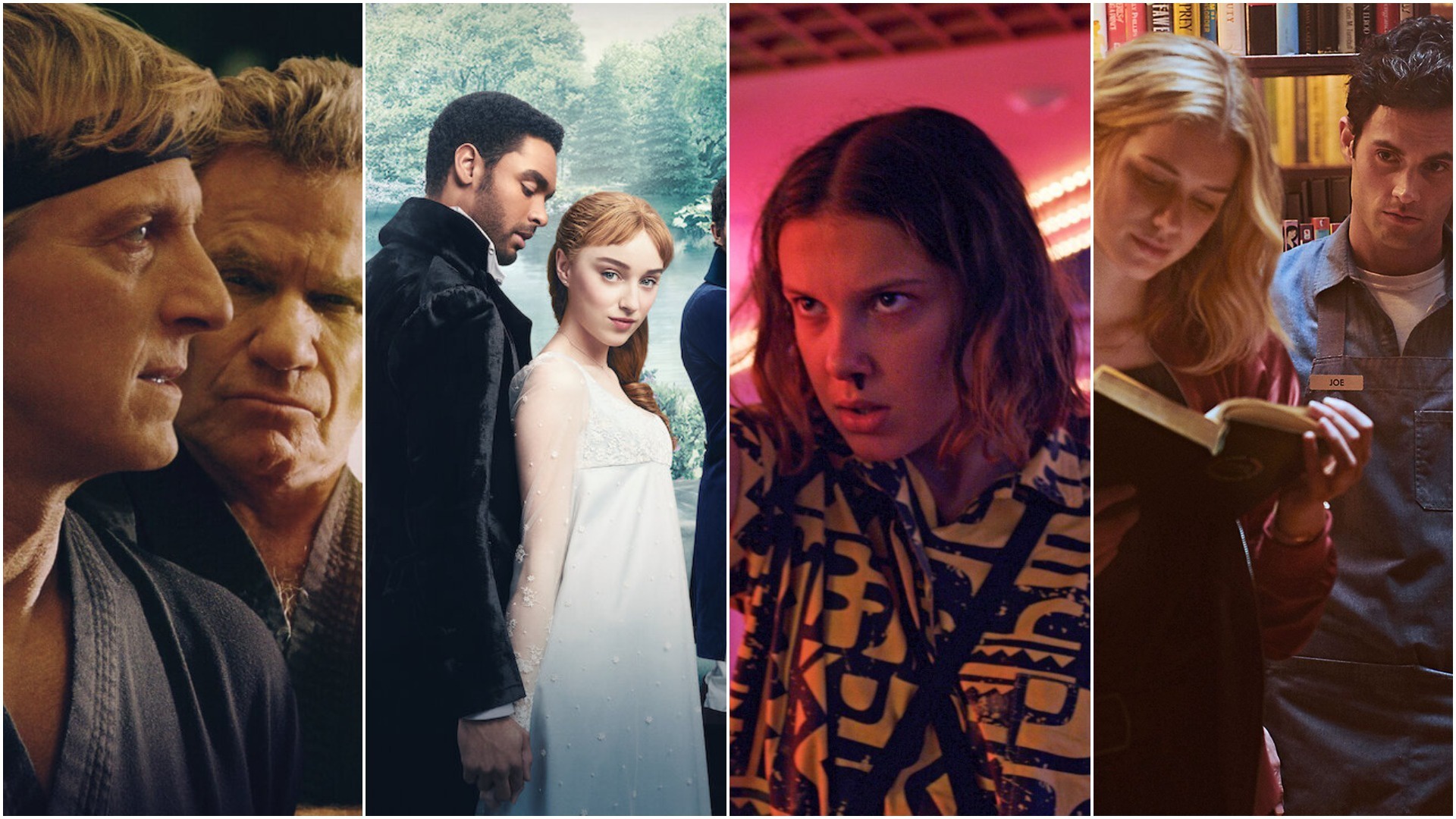 How To Audition for Netflix
In line with several exciting Netflix projects, "Shadow and Bone" is a youthful show whose principal cast consists of new, unfamiliar, and incredibly diverse actors of all ethnicities, backgrounds, and locales. In April 2019, Heisserer and Bardugo took to social media to announce their global talent search for the show's main character, Alina, who was the first role cast. In a change from the character in the book, the showrunners sought someone who was half-Asian or mixed race.
Grishaverse followers! CASTING announcement.
We are kicking off with an international search for ALINA before we start on other roles.

For the series, Alina is half Shu (Asian). It is a decision Leigh and I made together after a lengthy discussion of the character.

— Eric is Away (@HIGHzurrer) April 12, 2019
On the official Facebook page for CAPE - Coalition of Asian Pacifics in Entertainment, a post elaborated on the initial tweet, announcing the "WORLDWIDE CASTING CALL: Showrunner/Writer/EP Eric Heisserer is looking for young BIRACIAL ASIAN ACTRESSES for THE LEAD ROLE of Alina Starkov for the Netflix TV adaptation of Leigh Bardugo's popular YA fantasy series SHADOW AND BONE...Talent must be 18 YEARS OR OLDER and be able to play TEEN."
Though the primary roles have so far been cast, keep in mind that "Shadow and Bone" is a series based on an expansive book franchise that still has a lot of ground to cover—and the showrunners have laid a foundation of hiring relative unknowns for major parts.
"This is a story about young people who have been overlooked and who've never had the chance to show people what they can do, who have all this talent and all of this power," Bardugo says. "So it made a lot of sense in terms of the soul of the books for us to have all these incredibly gifted young people that arrived on our doorstep, like a magical gift in the show."
By the end of Season 1, the primary cast of "Shadow and Bone" consists of:
Jessie Mei Li as Alina Starkov

Archie Renaux as Malyen "Mal" Oretsev

Kit Young as Jesper Fahey

Ben Barnes as General Kitigan/Aleksander/The Darkling

Zoë Wanamaker as Baghra

Sujaya Dasgupta as Zoya

Julian Kostove as Fedyor

Danielle Galligan as Nina Zenik

Calahan Skogman as Matthias

Daisy Head as Genya Safin

Kevin Eldon as The Apparat

Jasmine Blackborow as Marie

Gabrielle Brooks as Nadia

Luke Pasqualino as David Kostyk
The principal casting director for "Shadow and Bone" is Suzanne Smith, an Emmy-winning, U.K.-based talent seeker whose lengthy resume includes "Band of Brothers," "The Pacific," and "Outlander," among others. The show's impeccable and unique casting, which has given way to natural and exciting chemistry on-screen, has garnered lots of praise from critics and fans of the books—and it's due to Smith's eye for actors in collaboration with Heiserrer's and Bardugo's vision for the characters.
Smith is also no stranger to casting unfamiliar actors; she took the same approach to the Starz series "Outlander," also based on a popular book series. "Sometimes 'names' are mentioned...Other times I mention names and then bring them in, or sometimes we get showreels for more prominent actors. The lovely thing about Starz and Sony was I was given the opportunity to cast unknowns, which is wonderful because casting is a bit like a jigsaw puzzle. Sometimes names take away from a character."
"It was also one of the only scripts looking specifically for a mixed-race character, which always intrigues me but can also be a bit worrying sometimes because you're never really sure why."
Speaking on the series' inclusive casting, Heiserrer says, "Part of that came from the diversity of my writing team. They all showed up because they had a favorite character. They were excited about seeing some version of themselves on the screen. It became my job to get out of their way so that they can tell those stories in a way that felt authentic to their experience but then still holds true to the characters in the book.
"It's really just trying to make as much headway as possible into that diversity because it represents the real world...So hopefully everybody likes the faces and the characters we see now, and we get to just add more to that."
Speaking on the process, Bardugo says, "I don't think casting is hard because there are so many actors of color who are hungry for roles to play something other than 'sidekick.' "
After the worldwide casting call for the role of Alina, producers and the casting team received countless audition tapes and submissions, which were then sifted through and prioritized—the best of which were sent over to Bardugo to view and decide on one. But it didn't last long at all. "So I started watching the videos, like 'okay, okay, okay,' " she says. And then I got to Jessie [Mei Li]. And I watched it, and I shut my laptop and I didn't bother with the rest of them, because I knew it was her."
Li, who is half-Asian, was performing in a play in London when she went in for a slew of auditions. She immediately gravitated toward the one for "Shadow and Bone":
"It was also one of the only scripts looking specifically for a mixed-race character, which always intrigues me but can also be a bit worrying sometimes because you're never really sure why." Her initial audition, she noted, consisted of made-up scenes "about Alina's eyes, about her being an outsider. I saw that they were clearly not shying away from race, and I appreciated it…
"It was one of those auditions where I came out of it feeling very good, which almost made me feel bad. Most of the time I've got quite a laid-back attitude to everything, and, specifically with auditions, because there's only so much you can do. You go in and do your best, and that's it, really. You can't worry about it too much.
"But [after this audition], I was like, 'Oh, I really liked that. Oh, I really hope I get it.' And I think I had three or four rounds of auditions before I finally got the part and was cast in May of 2019. We started filming that October, so it was a long time between getting cast and actually working. It was like the longest summer of my life."
For Archie Renaux, who plays Mal, the casting process was short and last-minute. Producers were on the hunt for an actor and he had been bouncing between auditions and roles for other projects. "I found out about it quite a bit before I actually auditioned, but I was doing some tapes for another film."
After some time passed and he had wrapped the film, his manager reached out to him "and said, 'they still haven't found their guy for this, do you want to give that a go?' " It went so well that the actor basically went directly from the audition to costuming and camera testing.
Looking for great pieces of advice to take with you in your journey to the kingdom of the "Shadow and Bone" audition room? Check out these tips from the current cast and CD, and others, to ensure you go in as prepared as possible to knock it out of the park:
Embrace your mistakes.
Freddy Carter, who plays Kaz Brekker, advised against beating yourself up over little things: "I spent a large part of my teenage years and early 20s living with a fear of getting things 'wrong.' I was so concerned with what others might think of me if I forgot my lines or interpreted a scene incorrectly that I was forcing myself to play it safe and avoid mistakes.
"You have to embrace your mistakes! Not only are they the best opportunity to learn about your chosen art form but, in my experience, they are also when the most interesting and revealing creative choices happen... It's also important to say that some scripts, casting directors, directors, cast members make it easier to embrace the unknown and try things out. I think this fear of getting things wrong or right is in all creative people to a greater or lesser extent, but when you harness it for your own good it can be an incredibly powerful and useful tool."
The benefits of connecting to the material.
"I've been to auditions for a part where I maybe don't feel like it's very me, or for a show that I don't feel like I would even watch," says Li. "You can feel that and they can feel that. But sometimes, you go along into an audition where you are passionate about the content or the character or the world. It does come through, and the people who are watching your tape will see that.
"And this role was so perfect...so I went into the room knowing this was something I was really enthusiastic about and I wasn't going to pretend that I wasn't and try to be all cool. And so often in life, the things we really care about are actually the things we end up doing because people can give you the opportunity when they feel it's in safe hands."
Read the room.
According to CD Suzanne Smith, "people who are viewing [you] will make up their mind pretty quickly if they like you or not. When you get a scene, think not just about your role in it, but also think what they want to see. That scene is being given for a purpose, so just bear that in mind. Sometimes you don't know the context [of the scene]...we try to give as much information as possible but sometimes you get a page or a couple pages of dialogue and it's not even from the actual script...sometimes it doesn't make sense."
Celebrate your uniqueness.
Amita Suman's audition for the role of Inej Ghafa was the third one Heisserer saw but it made him say, "this is Inej. We found Inej." The Nepali-born actress spoke directly to POC trying to make it as actors: "It takes time to nurture your confidence, especially when your differences and experiences decorate your rendition of the roles you play. Every character is what you make it and that is the reason why you get the part. Celebrate your uniqueness because there is no one like you and that is your power. So, ask yourself what kind of an actor you want to be, but do not limit yourself."
Have an online presence.
Casting director Melissa Kostenbauder, who worked on Netflix's "Unbelievable," broke down her process for finding young actors for the streaming service's teen-centered shows."We use various casting platforms and then sometimes you just randomly Google," she says. "You get on there, you start looking. Very rarely do things turn up for us on Instagram or YouTube or whatever but you look there because it's a resource. The idea is that we're here to look and we're here to find and however we can do that is how we do it."