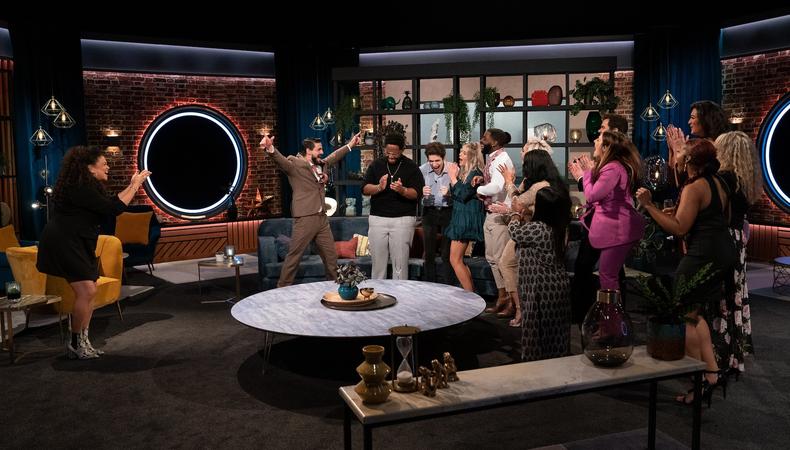 Did you love binging the social media-based reality series "The Circle?" We have good news! Netflix's hit reality show is back with Season 4's first batch of episodes dropping on May 4. Ever wanted to star in something similar? A number of productions that will speak to fans of "The Circle" are currently casting. Take a look at these reality TV-inspired gigs that are seeking talent while you watch the new season.
"Catfish: The TV Show"
Are you using someone else's photos online, or are you suspicious someone might be doing it to you? MTV's "Catfish" is your chance to come clean. Production is looking for participants of all genders, aged 18–50. Shoots in LA in the spring. Pay will be a stipend; the exact amount is TBD.
Want this gig? Apply here.
Reality Web Series, Real Estate Agents
If you're a real estate agent with television aspirations, this reality series may be looking for you. Production is looking for working real estate agents who are either starting out in the business or have an established, flourishing career. Casting real estate agents of all genders, aged 21-65. Production will be based over Discord and will shoot from wherever you are based. Pay is deferred.
Want this gig? Apply here.
Unscripted Series
While this series doesn't have a title yet, production is seeking two real-life, New York City-based roommates to follow as they navigate love, friendship, and their careers. Casting all genders, aged 21–30. Shooting dates are TBD in NYC. Pay is deferred and will depend on whether the show is greenlit and well-received.
Want this gig? Apply here.
"Outrageous Original Homes"
Calling all Los Angeles homeowners with unique or one-of-a-kind homes: Showcase your extravagant home on "Outrageous Original Homes," which features a celebrity host and will air on a major cable network. Shoots one day between June 2 and July 9 in the LA area. Homes must be located within 90 minutes of LA. Pay is deferred. Location fee and potential for a prize.
Want this gig? Apply here.
"Generation Gap"
Jimmy Kimmel is bringing you this new trivia game show on ABC. Casting male talent, aged 65 and older, as well as young talent, aged 9–5, to play a lighthearted trivia game while your family cheers you on. Playing comes with the potential to win prizes. Shooting takes place in mid-May in Los Angeles. Pay will be determined by cash won during game challenges.
Want this gig? Apply here.
International Talent Competition Show
This new talent competition show for a major network is "America's Got Talent" meets "Deal or No Deal." Production is looking for people with special talents, including singing, dancing, special acts, magicians, and more. Shoots over the summer in Ireland Exact dates are TBA. Will include a daily per diem for all contestants and a stipend per episode, in addition to opportunities to win cash prizes.
Want this gig? Apply here.
Looking for remote work? Backstage has got you covered! Click here for auditions you can do from home!