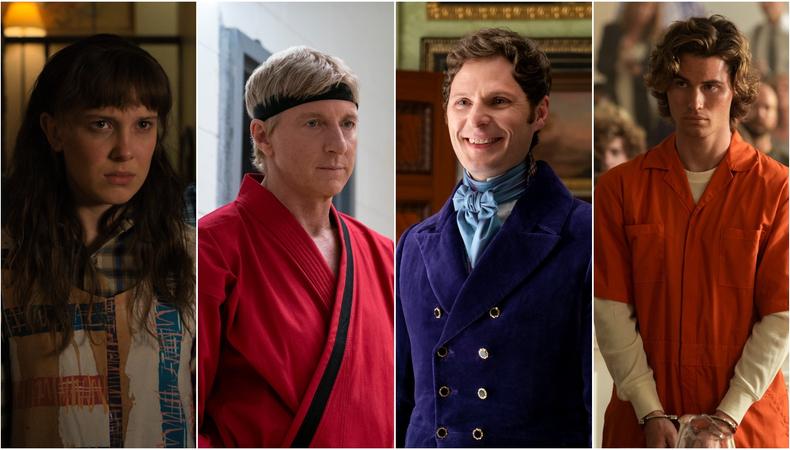 You've streamed it, you've binged it—isn't it about time you auditioned for a Netflix series yourself? The titan behind "Stranger Things," "Bridgerton," and tons of other popular shows not only produces award-winning original content, but often provides a platform for unknown young actors to cut their teeth.
And the best part is, you can live anywhere and still land a role on the next bingeworthy Netflix series—just ask Chase Stokes, who plays lead John B on Netflix's hit teen drama "Outer Banks" (which is casting with us now).
"This was a job that was booked in Atlanta," Stokes said. "So for the people who feel like there's an obligatory need to come to L.A. and get their career jump-started and they feel like this is the only place that you can do it—don't question your worth."
Are you ready to face the streamer's audition room? In this in-depth guide to getting cast on Netflix, we'll walk you through how the casting process works, which shows are currently casting, and audition tips from current stars and casting directors.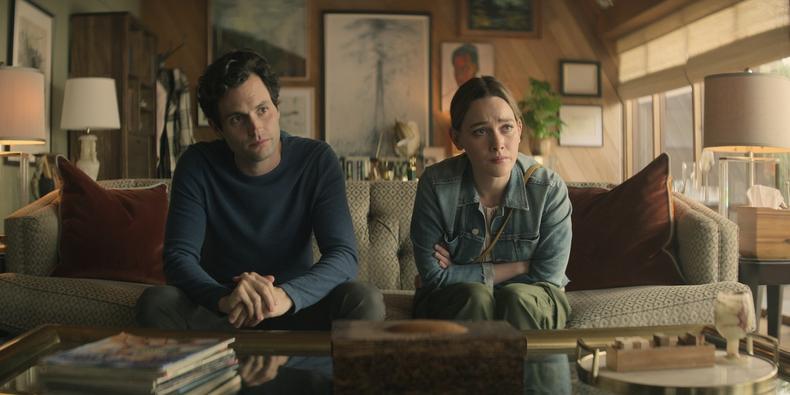 Courtesy Netflix
From "Stranger Things" to "Cobra Kai," there are a number of Netflix original series that are actively putting out new seasons—and seeking out new actors, of course. To easily stay up to date on which series are currently casting or filming, check out our in-depth guides below: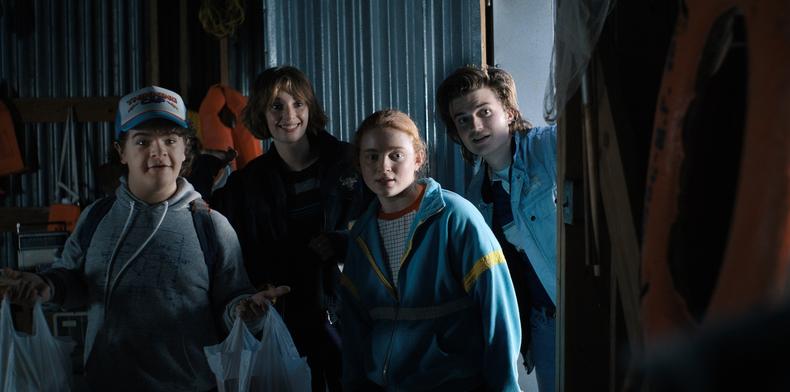 Courtesy Netflix
Those looking to audition for Netflix should be aware that the platform doesn't conduct auditions in-house. That's the job of the various production companies hired by the streamer to create their shows, whose casting directors are then sent off to find talent.
That means the casting processes vary depending on the project and what the showrunners and producers are looking for in order to execute their vision. Whether it's a comedy, a period drama, a small-scale miniseries, or a sci-fi/horror adventure, the research, casting, and actor selection processes will be different. Sometimes CDs compile lists of actors, but many have the most fun when the projects they're working on don't require "names."
Take Kelly Valentine Hendry, the U.K.-based CD behind "Bridgerton," who noted: "We had a lot of freedom and could bring in anyone we felt suitable. A mixture of ideas, lists, and in-person casting kicked off the process. And then actors were either chosen by our creatives there—or, as the episodes went on and we were down to day players, we used a mixture of self-tape requests and in-person meetings."
Netflix, in particular, has shown a willingness to bring on new, unfamiliar faces. "They didn't interfere in our creative process, which is the most important thing and the best thing about Netflix," said CD Jennifer Euston ("Orange Is the New Black," "GLOW"). "It's just a straight line from creator to Netflix; there's nothing to block who we want. They trust the filmmaker, and that is crucial in making anything good."
For "GLOW," Euston cast a wide net to search for athletic and comedic personalities, and she required everyone to audition for the show rather than making offers to big-name actors. "I was looking for a really diverse group of women—different ages, body types, and ethnicities," she explained. "These were supposed to be regular-looking actresses who couldn't really hack it in Hollywood because they were different in some way. Plus, I always just want all different faces, shapes, sizes, and ages—everything that I can get into a frame."
For Netflix's "Locke & Key," social media played a major role in the casting process. CD April Webster was seeking one actor with an intellectual disability and another in a wheelchair, so she put out a digital open call through Twitter and Instagram. "We got submissions from a lot of people that we weren't expecting who don't have agents and who aren't necessarily actors," she said. "We use Instagram to see what people look like now."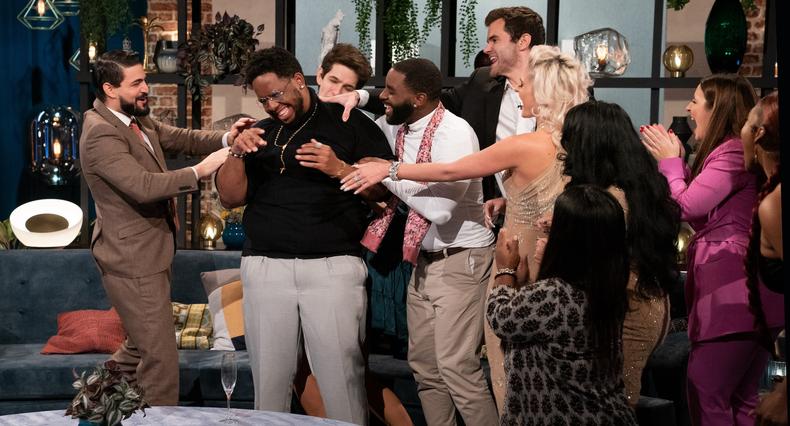 Courtesy Ben Blackall/Netflix
Firstly, it's crucial to know the production companies and CDs behind the show you're interested in auditioning for. You'll also need to stay on top of upcoming casting calls and production schedules—all of which can be done through an agent, if you have one, or through our regularly updated roundup of Netflix casting calls.
We've hosted a number of Netflix casting calls over the years—including our active notice for "Outer Banks" Season 3. In September 2020, CD Heather Taylor sought background actors for the then-upcoming fourth season of "Stranger Things." In 2017, a post for "You" extras casting called for a range of character types.
And background work can lead to bigger things—just ask Richard Ellis, the co-lead of Netflix comedy-drama "I Am Not Okay With This." "My first day of extra work, I had just moved to New York," he said. "Backstage was the thing I used all the time; Backstage is where I got my start on everything, [where I got] my first extra gig, on 'Divorce,' the HBO series."
In addition to bookmarking our collection of Netflix casting calls, you can also check out our project-themed roundups below. These not only include a variety of gigs that are similar to your favorite Netflix shows, but also, when a series is casting with us, direct notices about the open audition.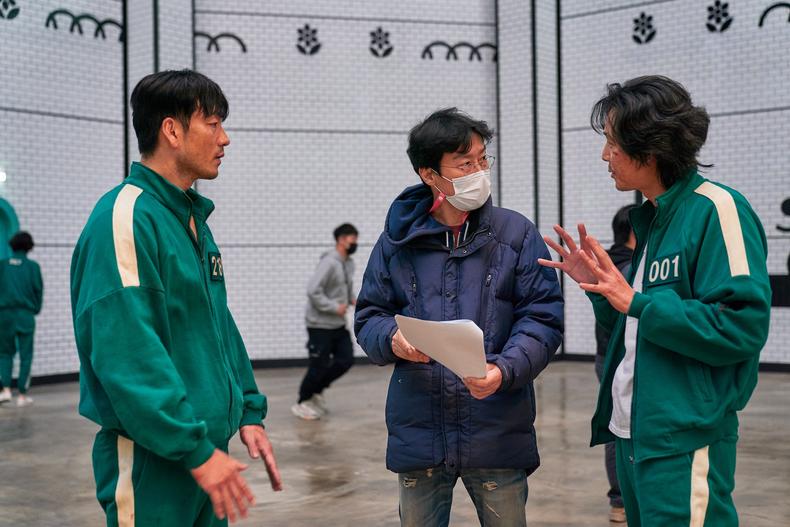 Courtesy Netflix
The CDs behind your favorite Netflix series span various production companies and agencies; most have honed their talent-seeking skills over the course of decades in the industry.
Some of the most prolific Netflix CDs include: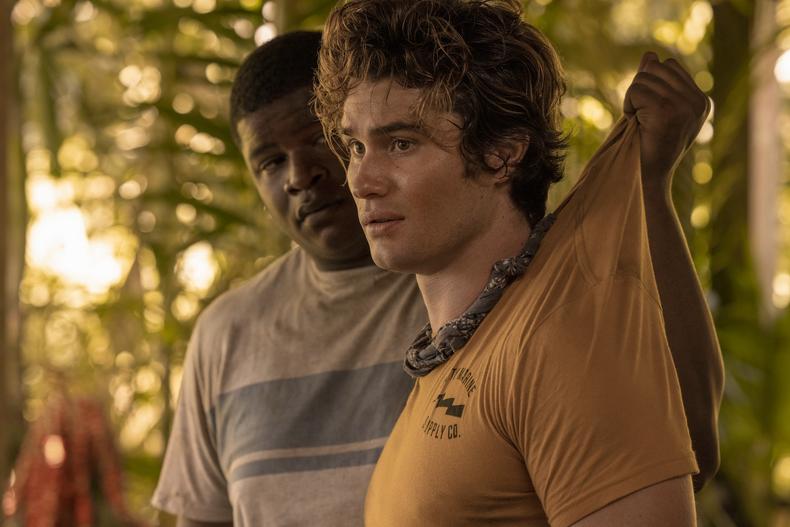 Courtesy Netflix
As is the case for most serious acting gigs, in order to audition for Netflix speaking roles (lead, supporting, or recurring), you'll likely need to go through an agent rather than a public casting call. If you need help finding representation, here's how to start searching.
But a lack of representation isn't the end of the road for an aspiring actor. "The concern for that person [without an agent] and for my office is: Where do we find you?" said Avy Kaufman, the Emmy-winning casting director of Netflix's "Maniac." "To knock on the door isn't useful, but where do we find you? You can still send in pictures and résumés, which is great. We use social media a lot now, which is such a big change in this world."
With that in mind, you should:
The best way to get on a CD's radar is by email—but keep it brief. "You don't need to write a cover letter with an email," said "Sex Education" CD Lauren Evans. "Just be brief, clear, concise. Something like: 'This is my name, this is where I'm from, and this is what I'd like to show you. Please do keep me in mind.' I think when your email starts to become a life story, then it's all a bit much."
And remember: Good preparation books roles. Aisha Coley, who mined a wide range of talent for Ava DuVernay's "When They See Us," said the key to a memorable audition is "getting into the role, being prepared, and that they walk into the room feeling like getting the job is a possibility. I really appreciate when an actor comes in prepared. I think that's the biggest thing."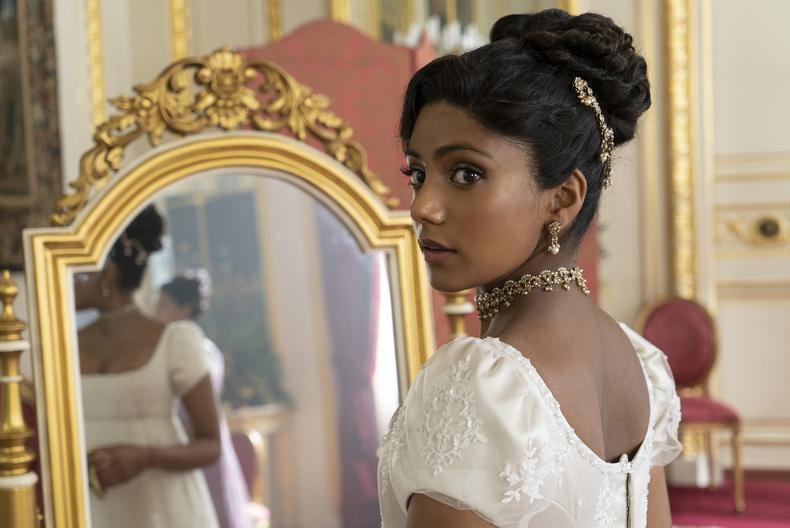 Courtesy Netflix
Need an extra boost of inspiration before stepping into the audition room? Check out these tips from Netflix's leading actors—and the casting directors that found them.
Bring something different into the room. CDs sit through countless hours of auditions over the course of a day, and it's a good idea to liven things up with a different approach. "It is so much fun when an actor brings something in that I didn't think of and that the creative team probably didn't think of, most likely," Kaufman said. "It's like, 'Oh, my gosh, you just nailed it.' The thing is, I want people to be great, so when they surprise us and do something that wows us, it's very exciting."
Use your life experience. Webster urges auditioning actors to "have a rich and full life. What you bring to the table are the experiences you have had. It's what makes you unique."
Remember: Casting directors are rooting for you. Carmen Cuba, whose instinct for finding actors helped shape pop culture with "Stranger Things," wants actors to feel comfortable and at ease in the audition room. "I think we are all just doing our best, and when our paths cross, it is with the shared objective of success on both our parts of getting the role cast," she said. "That is all they need to know, really: that I'm definitely taking the time to be in the room with them, because I think they have a shot at either the thing they are auditioning for or something in the future that they don't know about."
Kaufman feels the same way. "It means a lot to us to make it a place to feel comfortable, because to walk into anyone's home or office, even if you're overly confident as a person, there's something that [makes it] an unexpected place. You can expect to be treated wonderfully. We're sensitive to the audition process," she said.
Prepare, prepare, prepare. "House of Cards" CD Julie Schubert believes that doing your homework is audition rule number one. She explained, "What being prepared means is knowing your material, knowing the choices that you're making. Listen to the direction and take the direction in, and bring it into the scene if you're doing it a second time. Make sure that you have all the things you need to be able to present yourself as someone who knows what you're doing."
You're never auditioning for just one role. Kurt Yue ended up auditioning for "Cobra Kai" three different times before finally landing the part of George on Season 1. But his previous read-throughs with CDs weren't for that part—they just remembered him down the line.
"Now, this is a really important lesson for people that are newer to acting, or new to the industry: Every single time that you audition, you're never just auditioning for that one part," he said. "You are auditioning for future auditions. You may not fit the character that you initially auditioned for, but if you do a great job, even if you don't book that role, the casting director will remember you and will try to find more roles for you and bring you back for more auditions.
For the Netflix casting calls and jobs, click here!