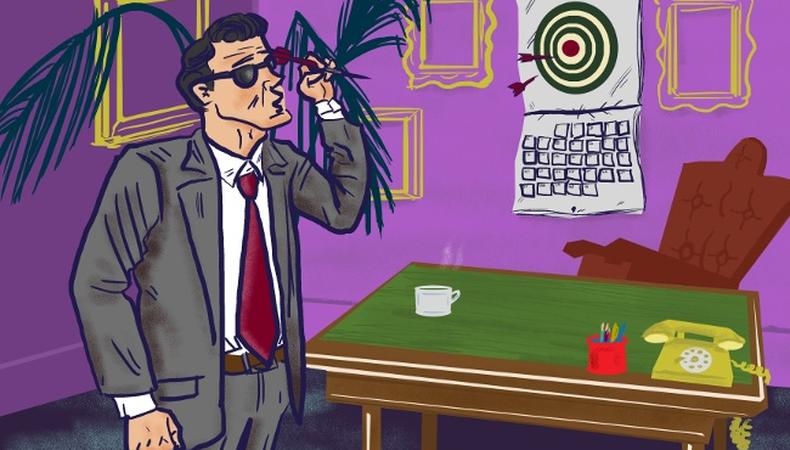 "Good news, Bob. I have an audition for you on Monday."
"Oh, no! I can't make it. I'm going out of town."
"But this is the busy season."
"Really? I thought it was slow…."
This is the kind of conversation that goes on at every talent agency in town. It makes me nuts that actors don't understand how the year breaks down in casting terms. So, to make life easier for you, here's a month-by-month calendar that can be used to plan vacations, weddings, community service, and any other reason you might have for not being available.
January–March: This is the busiest time of year and agents never leave town during this period. That means you shouldn't either. First, it's pilot season. The majority of network pilots are cast during these three months. (Cable pilots are scattered throughout the year.) Also, episodic season is still going strong. Network shows like "Criminal Minds" and "NCIS" are cast between July and March. (Cable shows like "Suits" and "The Walking Dead" are scattered throughout the year.)
READ: 6 Realities About L.A.'s Pilot Season
April–May: This is hiatus. Next to Christmas, it's the slowest time of year. Pilots are done and episodic season has ended. There are always some films and a few cable shows in production, but it's generally dead on all counts. This is a great time to go frolic in the Caribbean. Hell, you might even run into yours truly.
June: This is a tricky month. It's not busy, but there's a lot of potential in the air because all those pilots that just got picked up are now making cast changes. And those changes have to be done before the show goes into production in July. Also, existing shows often add new characters before they start up again. So you might want to stick around if you're the kind of actor who reads for series regular roles.
July–November: Episodic season has begun! It's busy as hell and it stays that way till the holidays. Also, you should know the networks always try to get a jump on pilot season by casting quite a few projects in the fall. Agents love this because we can end the year with one or two series regulars in our pocket.
December: Thanksgiving kicks off the holiday season slowdown. There's still work to be had during the first half of the month, but everyone is just going through the motions. That's because we know the industry shuts down tight right before Christmas, and the doors stay closed till the second week of January.
This calendar is based on the network casting schedule. That's because despite all the cable and streaming content out there, the bulk of the work can still be found on those networks, and they're the only ones that adhere to a predictable schedule. Agents have to use it as their standard; we can't plan our year around movies, cable, and companies like Netflix or Amazon because they don't have a fixed routine.
This outline should help you make plans for your life outside the industry. Just don't forget to book out if you're not going to be around. Forgetting to do so will double the sin of not being available during a busy period, and agents tend to be less forgiving than the almighty.
Have a question for SAM? Ask him on the Backstage Community forums!