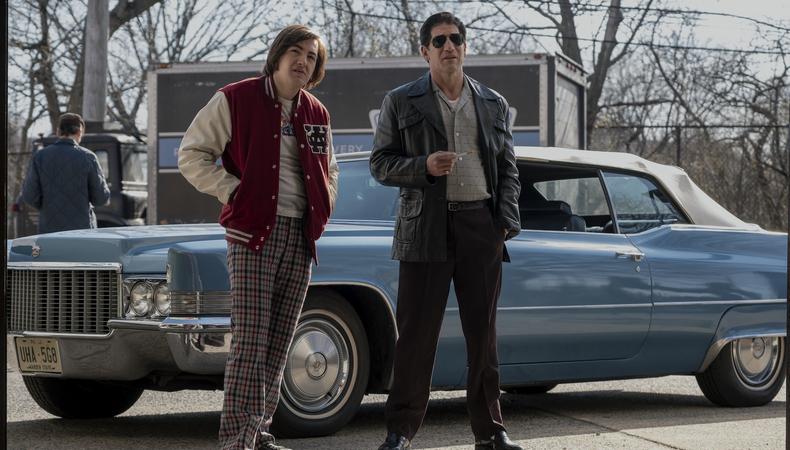 The Garden State is about to become a lot more welcoming to entertainment industry folks. New Jersey Governor Phil Murphy has authorized the expansion of the state's Film and Digital Media Tax Credit Program. Now, digital content creators can receive tax credits for 30–35% of their production budget. The annual allocation for tax credits for digital media productions has also been increased from $10 million to $30 million.
"This legislation will ensure that our state remains a top destination for some of our country's most significant film and TV productions," said Murphy in a statement. "The New Jersey Film and Digital Media Tax Credit Program has brought numerous productions to our state, creating jobs for New Jerseyans and bringing in money that is being spent with local businesses. We look forward to attracting even more productions to our state with the expanded tax credits and improvements that this legislation provides."
The New Jersey Film and Digital Media Tax Credit Program was enacted in 2018 as a way to attract movie and television production to the state. It seems to have worked. Steven Spielberg filmed his recent "West Side Story" remake in New Jersey, and "The Trial of the Chicago 7" and "Sopranos" film spinoff "The Many Saints of Newark" were also shot in the state. Since 2018, New Jersey has approved 49 projects as part of the program—and that number is expected to grow. The tax credit will extend through 2034.
The biggest expansion concerns the digital media tax credit. Digital media creators can now write off 30% of their production expenses (or 35% if they do their work in Atlantic, Burlington, Camden, Cape May, Cumberland, Gloucester, Mercer, or Salem Counties). This, plus the $30 million earmarked annually for digital media, points to government confidence that content primarily consumed via handheld devices will only grow.
"Digital media projects are just as important to the entertainment industry and economy as film projects, and deserve the same opportunities to grow and thrive in our state," said New Jersey State Senator Gordon Johnson in a statement. "This law will give New Jersey an even more competitive edge by further establishing our state as an appealing destination for creative projects of all kinds."
The program has also established new provisions for film and television producers. Starting in fiscal year 2025, New Jersey will provide $100 million in tax credits to production companies that lease studio space in the state.
With this tax credit expansion, it seems that New Jersey is taking a page from Georgia, New Mexico, Louisiana, and Utah in trying to lure the entertainment industry away from production hubs in California and New York and into other parts of the country.
For more on how to get work on a film crew, visit Backstage's crew hub!