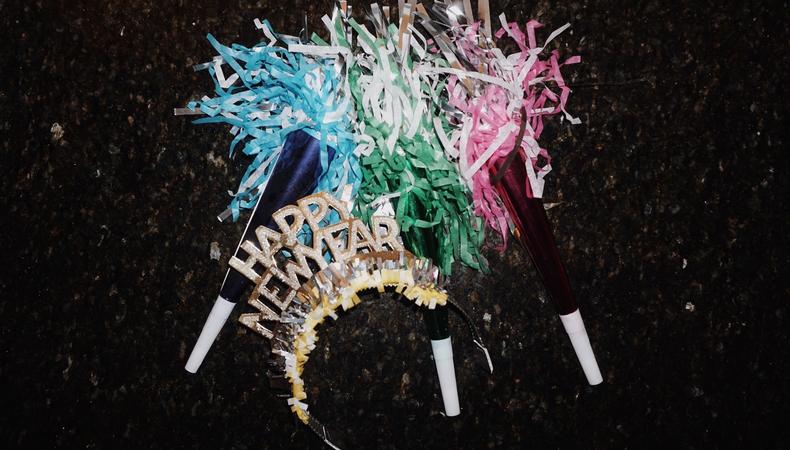 Happy New Year, everyone! This time of year, I always set aside a little "me" time to get clarity on what I want to achieve in the coming year. It's also a time for me to reflect on things I learned in the last year and I want to share a little something that hit home for me: a piece of business advice that I wish I'd learned much earlier in my performing career. It's not the kind of business advice that has to do with managing your dollars. Rather, it's a foundational concept about managing your mindset around the business of your career as a performer.
"I am not just a performing artist, I am a business."
Tattoo this on your forehead so you see it every time you look into the mirror, it's that important! Say it out loud: I AM A BUSINESS.
I've noticed that the mindset most of us start out our performing career with is not a business one but rather, a "starving artist" mindset. It's a mindset of lack, one that doesn't take risks or invest in growth, two of the most important predictors of success in any field.
My own experience as a young performer and working with developing artists has taught me this: When we are in the "starving artist" mindset, we have a really hard time taking risks and investing in ourselves because we are driven by fear.
READ: Don't End the Year Without First Doing These 6 Things
And I get it! There's a real fear of not being able to make ends meet. But when we are in the fear mindset, we hold ourselves back from taking the kind of risks and making the kinds of investments in ourselves that facilitate the change that will actually propel us into success.
As you begin this new year, examine your thinking and begin to shift your mindset around how you see yourself in relation to your art. Yes, you are a creative artist. Yes, you are a performer. Yes, you are a passionate observer and interpreter of the human condition. But when you're starting out as a performer, you're also starting a business. And starting any business involves taking risks and making investments.
If you wanted to open a bakery, you'd probably get a small business loan from the bank, spend thousands of dollars investing in a space, building it out, machinery, marketing, and knowing it will take time before you pay off your debt and make a profit, but also knowing that without the initial risk of time and investment, your bakery will remain a dream instead of becoming a reality.
We as performers are exactly the same. We need to come out of the gate willing to take risks and make investments in the same way as if we were starting any other kind of business. And in this case, you are the product. What better thing to take a risk on and invest in than yourself?
Examine your mindset today. Do you think of yourself as a business or are you still operating from the "starving artist" mentality?
What can you this new year to invest in the future of you that will really move the needle and give you the best shot at success?
The views expressed in this article are solely that of the individual(s) providing them,
and do not necessarily reflect the opinions of Backstage or its staff.