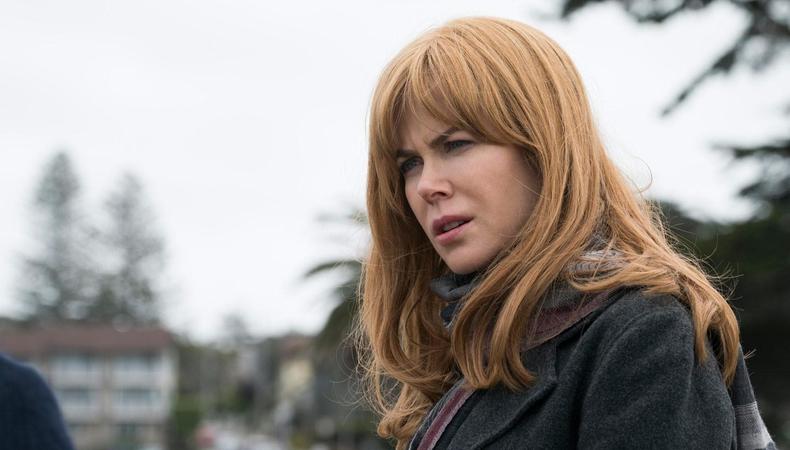 Despite her Emmy, her Oscar, and the very fact that she is Nicole Kidman, Nicole Kidman is as fallible an actor as any other. In fact, just like you, she sometimes wishes she could get an old-fashioned do-over.
In a recent sitdown chat with some of her "Big Little Lies" co-stars for HBO, series executive producer and star Reese Witherspoon says, "It's one of my favorite scenes when you say, 'I have to tell my son a certain thing,' " speaking to a moment shared by Kidman's and Shailene Woodley's characters (that is spoiler-laden and thus will be left at that).
"I want to reshoot that scene," Kidman immediately retorts. "I feel like now I know how to play it." Woodley agrees.
READ: How Nicole Kidman Got Over Shyness While Acting
The after-the-fact realization of how to play a scene speaks to the dichotomy of on-camera versus stage acting; the former allows for multiple takes in a condensed amount of time, ensuring you get exactly what you want. With the latter, you only get one shot per performance, but if you're lucky enough to be in an extended run, you will continue to learn new things about the character and all the varying relationships they carry into a single scene until the final curtain comes down.
Ultimately, in order to ensure your performance is full-fledged in every medium and in every take, access your actor's pathos in addition to ethos, and connect with personal experiences so they are reflected in those of your character.
"If your character is discussing an event from the past, it's important to ignite some or all of that emotion when speaking the words," explains Gunnar Todd Rohrbacher, an acting coach and Backstage Expert. "Otherwise there's a vacancy in the performance. If an actor isn't having an emotional recollection, just an intellectual one, then he's not really even acting. Anyone can memorize words and say them back."
Are you listening, Nicole?