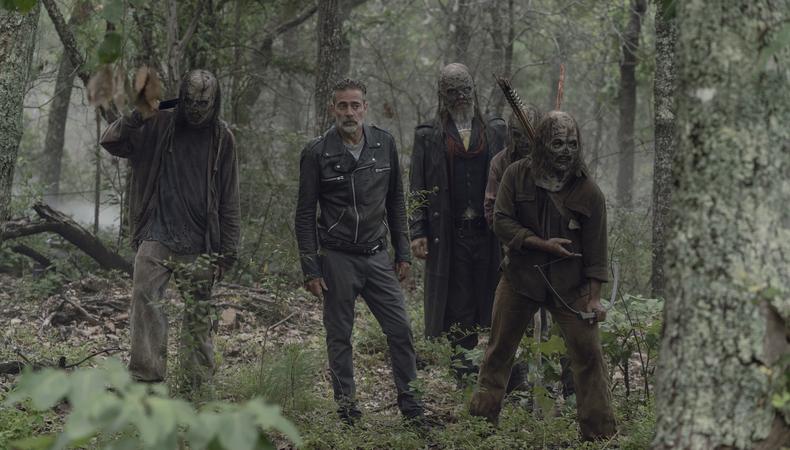 In today's casting roundup, the long-running AMC series "The Walking Dead" is seeking background actors to play walkers. Plus, a short film is seeking its female lead, a high-paying medical alarm testimonial commercial is casting, and a national train service needs models for a print campaign.
"THE WALKING DEAD"
The long-running AMC series "The Walking Dead" is continuing to cast actors for background roles. Skinny talent, aged 18 and older, with dark hair and complexions are wanted to play walkers. Filming will take place on Nov. 18 in Senoia, Georgia. Some pay will be provided. Apply here!
"TWO NINER"
Join the cast of "Two Niner," a short film about a young couple on the run who find themselves broke and stranded at a tiny airport in the middle of nowhere. A female actor, aged 18–25, is wanted to play the lead role of Lily, who is on the run from her abusive home. Rehearsals will take place in December, followed by filming during the first or second weekend of January 2020 in Petaluma, California. Pay is $125 per day with meals and travel provided. Apply here!
How to Audition for 'The Walking Dead'
MEDICAL ALARM TESTIMONIAL COMMERCIAL
A national commercial for medical alarm testimonials is casting. Two female actors, aged 35–80, are wanted to play a grandmother and a daughter. Filming will take place on Nov. 26 in or around Austin and Dripping Springs, Texas. Pay is $200 for the one-day shoot, plus a $1,000 buyout for $1,200 total. Apply here!
MAJOR TRAIN LINE ADVERTISING
Eight models, aged 25–55, are wanted for a national advertising campaign for Virgin Trains. There will be a mandatory wardrobe fitting prior to the shoot date on Nov. 21 at Virgin MiamiCentral train station in Miami, Florida. Pay is $500. Apply here!