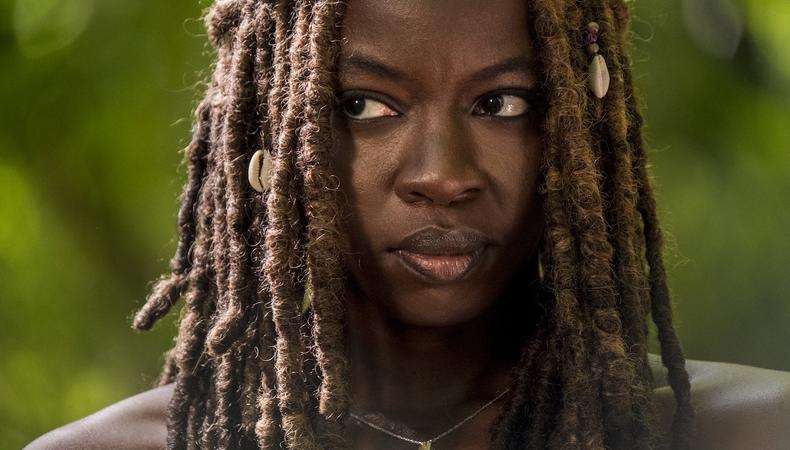 You heard it right: Cable's most-watched television program, "The Walking Dead," is casting on Backstage right now! The series is looking for athletic, Atlanta, Georgia–based female actors with acting experience and "ideally some experience with SPFX make up or prosthetics." Get all the details and apply right here on Backstage.
Of course, you want to nail that audition and get the gig, right? Take some acting advice from a fan favorite, the actor behind Michonne (and also of "Black Panther" fame): Danai Gurira! In her cover story interview with Backstage, the actor explained how to make the dystopian world of "The Walking Dead" feel real. Hint: It's all about collaboration.
READ: How to Get Cast on 'The Walking Dead'
"It creates more intimacy in a scene if you're actually working deeply together," she says. "The key thing is, leave your ego at home. It blocks artistic innovation."
As a writer herself, Gurira also emphasizes the importance of using writers as a way to get "underneath" the material. "I love talking to people about where things come from in my writing, I want them to have a richer understanding and I want them to see where I'm coming from and what I'm trying to explore. So I give writers the same respect, pay close attention to what their vision is."
Whether it's used to evade zombies or not, Gurira's advice is certainly just as good as her skills with a sword.
Check out the full casting notice here!