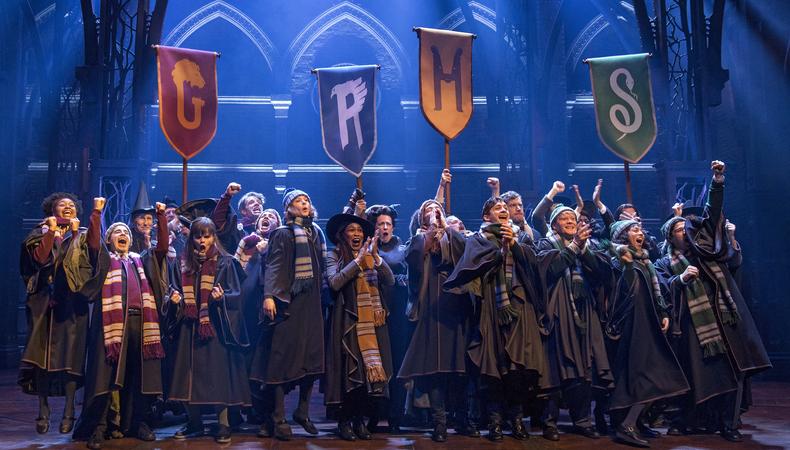 Don't miss any of the magical gigs casting actors today, including a chance to star in the Broadway play "Harry Potter and the Cursed Child!" Plus, a dystopian student film is casting leads, a casino shoot needs models, and a feature film is seeking its stars.
"HARRY POTTER AND THE CURSED CHILD," B'WAY EPA
Train Times Broadway is seeking Equity actors, aged 18 and older, for future replacements in the hit award-winning Broadway play "Harry Potter and the Cursed Child." Principal auditions will be held on Jan. 27 in New York City. Pay is $2,168 per week minimum. Apply here!
"BULLETPROOF BANDIT"
Join the cast of "Bulletproof Bandit," a student short thesis film set in a dystopian society where three women learn how to live and not just survive. Three female actors, aged 18–30, are wanted to play the lead roles of Bandit, Luna, and Mirah. Additionally, talent, aged 10–50, is wanted for day player roles in the film. Rehearsals will take place in Boston, Massachusetts, in April followed by filming on May 18–23. Pay is $50–$200, depending on the role, with travel reimbursement and meals provided. Apply here!
'Harry Potter' Star Noma Dumezweni on Indulging the Pain and Gain of Any Moment
CASINO HOTEL PROJECT/COMMERCIAL
Casting is underway for a local commercial stock photo and video shoot for a casino. Talent, aged 30–45, is wanted to portray casino hotel attendees. Travel and the shoot will take place on Jan. 27–30 in Rochester, New York. Pay is $500 per day with meals, lodging, and travel provided. Apply here!
"DAY & NIGHT"
"Day & Night," a narrative feature film, is seeking talent, aged 18–65, for several roles, including the starring roles of Joel and Salustra. Rehearsals begin as soon as possible followed by filming in Los Angeles, California. Pay is $150 per day. Apply here!