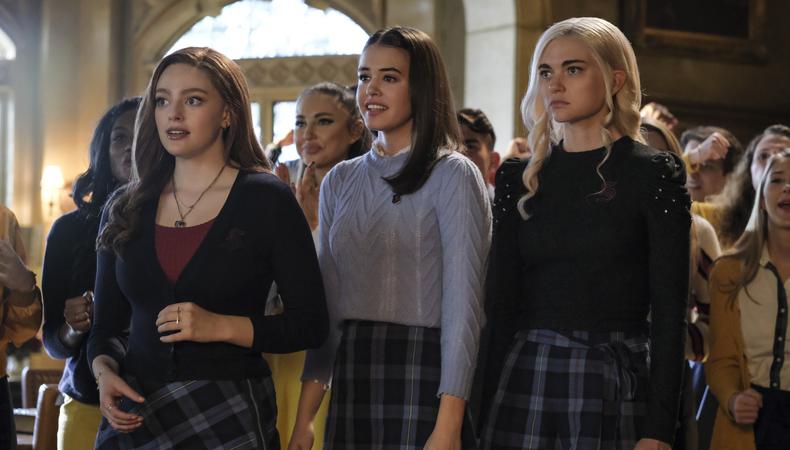 Don't miss any of the gigs casting around the world today! The CW TV series "Legacies" is continuing to cast talent for background roles. Plus, an indie feature film is seeking its star, a Motown concert show needs singers, and a series of narrative food commercials is looking to fill several roles.
"LEGACIES"
Join the CW TV series "Legacies," starring Danielle Rose Russell and Archie L. Winston. Talent, aged 8 and older, is wanted to play supernatural Salvatore high school students and teachers in background roles. Filming will take place on Jan. 29 in Conyers, Georgia. Pay is $75 for eight hours of work. Apply here!
'Riverdale' CD David Rapaport Talks Discovering New Talent for TV
"RUNNER"
Worldwide casting is underway for "Runner," an indie feature film that follows Haas, a young girl growing up in a sheltered community and raised by her single father in Missouri. A white female actor, aged 15–19, is wanted to play the starring role of Haas. Additionally, a multiracial, Hispanic, Latino, or white male actor, aged 15–22, and a white male actor, aged 40–65, are wanted for other lead roles. Filming will take place from mid-March to late-April in St. Louis, Missouri. Pay is $335 per day plus agency fee with travel covered for non-local talent. Apply here!
"SOUL OF MOTOWN"
"Soul of Motown," a concert-style show, is seeking black male singers and movers, aged 25–45, for solo, stepouts, and ensemble performances. Contracts run until Jan. 2, 2021, in Pigeon Forge, Tennessee. Pay is $125 per show with six shows per week and paid rehearsals. Apply here!
SALMON COMPANY NARRATIVE COMMERCIALS
Brotherhood Studios is casting actors for three different narrative commercials about the benefits of eating fresh salmon. Talent, aged 25–35, is wanted to play dinner party guests, runners, and grocery shoppers. Production will take place on Feb. 6–8 in La Mirada, California. Pay is $250 for five hours of work or $500 for 10 hours of work, depending on the role. Apply here!