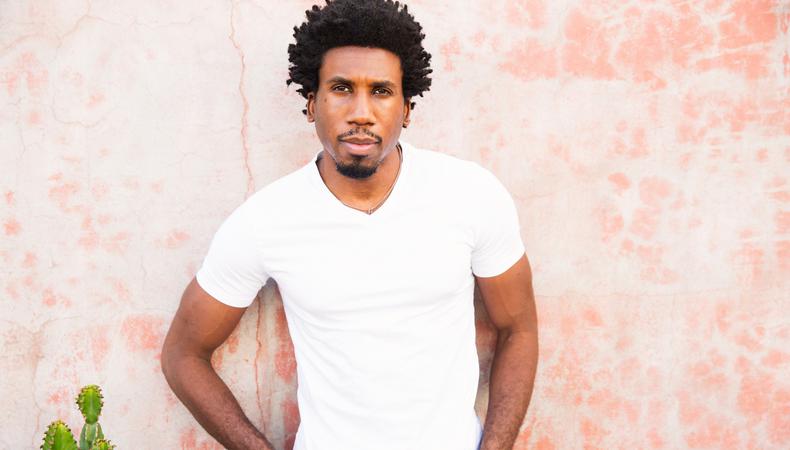 The following Career Dispatches essay was written by Nyambi Nyambi, who stars on "The Good Fight."
In 2002, when I was a young actor in conservatory, I saw the Broadway production of "Topdog/Underdog" by Susan Lori Parks, and was dumbfounded by the incredible skill displayed on that stage. When the play was over, I lingered in my mezzanine seat in awe of what I just experienced. I wanted to sit there and see the play again. I somehow made my way outside and waited by the stagedoor for the actors so that I could express my immense gratitude. A friend who stood with me kept wondering if we should address Mos Def as "Mr. Mos" or "Mr. Def."
Eventually Jeffrey Wright emerged from the door and I was speechless. I didn't know what to say. I wanted to say everything all at once. He was so inspiring to watch. I finally asked him, "What do you do to maintain as an actor, when you're not working?" Wow. Great question, I thought. I'm going to be standing here with Mr. Jeffrey Wright for hours listening to his soliloquy on what he does to maintain his instrument when he is not working. Brilliant. So brilliant in fact, that I remember every word of his speech to me. He said, with simplistic gravitas, "I live."
And then, nothing else. That was it. "I live." I remember saying, "Wow, you live" like I just heard a parable from Jesus himself. We went our separate ways and I kept repeating to myself, "I live… I live… I live…" Changing the inflection as though the meaning would somehow change, until finally I said to myself, "I live? What the [email protected]$% does that mean? I live!" I was mocking the two words, too young to understand their depth.
Eighteen years later, as I think about what I do when I'm not working, I find myself summing it all up with those very words: I live. Words that resonate with age.
This has been an unprecedented moment in our lifetime, experiencing the Covid-19 pandemic. Anxiety has seized control of many nights, awaiting some impending doom to befall. I've faced this daily question: succumb to it or live through it? I've challenged myself to create through it.
Before every scene or play, I write down a list of reminders from advice I've received over the years. Words that have inspired me, such as:
BREATHE
LISTEN
IMAGE with the five senses
GO GET WHAT YOU WANT
SURPRISE YOURSELF
TRUST your partner
The work IT'S DEEPER
ALL THE PIECES MATTER
NOTHING IS SOMETHING
You know what…[email protected]#% IT
LET GO AND PLAY
Be prepared to let go and play. Being an understudy taught me that. My Broadway debut was replacing an actor who lost his voice at intermission three days before we closed. Being an understudy for an August Wilson play is like knowing the greatest concerto ever written—with no piano to play it. A week before we closed, after three months of waiting, I accepted that it was not my time. So, I shifted my focus to the gratitude I felt witnessing these amazing artists at play and the joy they brought me as a company member. I also developed a couple of habits over the course of the run that I didn't let go. I warmed up before every show and sat in my dressing room listening to the play over the loudspeaker while reciting the words along with the actors during every show. So, when it was time to enter stage right June 12, 2009, after one long intermission, I was never the same.
READ: What 'The Good Fight' CD Looks for When Casting
I wake up at the same time every day and write three pages of continuous stream of consciousness followed by a 20-minute meditation. Reading comic books and plays feeds my imagination, while drawing daily has been a way of expressing my creative impulses. Voice and speech teachers have given me exercises I use on a daily basis, too. I watch a movie and an episode of television a day, usually with my lady. I listen to an entire album daily, as music resonates with me at a frequency that always centers me anew. With so many online classes to choose from, I watch a random one a night. I make sure not a day goes by without video calls with family and friends.
I end my daily routine recording a 5–10 minute improv answering the question, "What did I learn today?," which could easily be summed up with these two profound words: I live.
Want to know how others are getting through this time? Get more Career Dispatches right here!