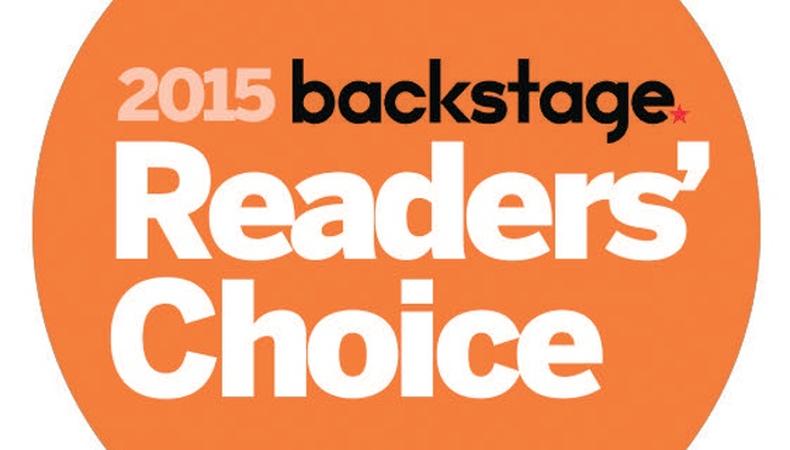 We asked Backstage readers who deserved to be honored when it came to acting schools, vocal coaches, headshot photographers, audition technique teachers, voiceover instructors, and more, and you have spoken!
Here is the official list of Readers' Choice Award winners for 2015.
LOS ANGELES
Headshot Photographer: Stephanie Girard
She's your pick two years running! The photog told Backstage in 2014 that she aims for a "fun and comfortable atmosphere…so the actors can relax and be themselves," and has some new advice to offer up this year.
Audition Technique, Improv Training Center, Acting Class for Kids: Judy Kain, Keep It Real Acting
The prolific teacher and her acting school have dominated three categories in L.A., providing actors of all ages, disciplines, and interests with a quality education they keep coming back for.
Acting School/Coach: Alex Taylor, The Taylor School of Acting
Taylor was a nominee in 2014, but this is the year he walked away with the win. His is the only school that works directly with the Meisner Estate to develop its curriculum, so congrats on the recognition!
Vocal/Singing Coach: Corinne Dekker
Based at the Actors Comedy Studio, this vocal coach manages to find the nuances that connect sitcom acting and musical theater. Check out our interview with her later in this issue to learn more about it!
Voiceover Teacher: Lynnanne Zager
This coach is known for her ADR work on "Shrek" and last year's "Dawn of the Planet of the Apes." Now she's won a Readers' Choice Award to add to an already impressive résumé.
Dialect Coach: Pamela Vanderway
Founder of dialectcoaches.com, the industry vet has been honored by our readers, both for her one-on-one coaching skills, as well as her ability to match the proper teachers to the right actors.
Dance Studio: Millennium Dance Complex
Rehearsal Studio: Keep It Real Acting
NEW YORK
Headshot Photographer: Dennis Kwan
Winner of this year's N.Y. headshot category, this photog has a singular approach to his art. Keep reading this issue to find out what makes him so successful.
Audition Technique, Acting School/Coach, Acting Class for Kids, Dialect Coach: Ted Bardy
Known for his detail-oriented and tailored approach to his students, Bardy has led the charge to better teaching methods for years; he won last year's Readers' Choice, and this year offers up what's changed.
Vocal/Singing Coach: Nancy Mayans
It's all about having the right energy when it comes to vocal improvement in Mayans' classes. After winning last year for the same category, she's now expanding her teaching and offering more workshops.
Voiceover Teacher: Marla Kirban
The voiceover expert-agent powerhouse works with stars such as Jane Lynch, but it clearly doesn't prevent her from giving her all to students in the classroom. Backstage has named her the choice voiceover teacher on the East Coast.
Improv Training Center: Upright Citizens Brigade
UCB's reach is far. The same center that produced the likes of Amy Poehler has won this year's Readers' Choice Award!
Dance Studio: Broadway Dance Center
Rehearsal Studio: Ripley-Grier Studios