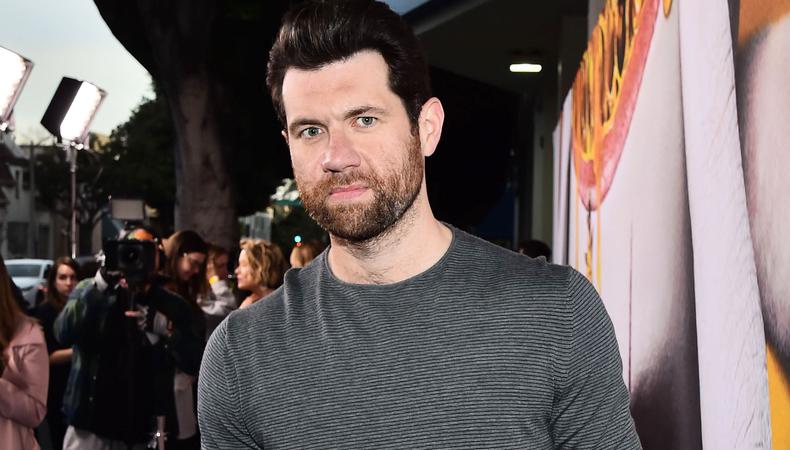 Hey, New York City actors and crew members! Here's the 411 on what's filming big and small in your region! Stay in the loop, and check back every week for projects currently in production with Backstage's worldwide What's Filming reporting.
"Bros" is taking over NYC!
Billy Eichner is back on the streets of NYC, but this time for a very different project: the upcoming Universal Pictures romantic comedy "Bros." On Location Vacations has shared several posts from Twitter users in the past week of signs around Lincoln Center at 66th St. and Broadway. This is the first sighting of location signs we have seen of the feature in production, which is being billed as "a smart, swoony, and heartfelt comedy about two gay men [played by Eichner and Luke Macfarlane] maybe, possibly, probably, stumbling toward love."
Eichner has shared photos from set near what looks to be Central Park of himself with "Billy on the Street" favorite Elena, longtime friend Robin Lord Taylor, and himself during late-night filming in Brooklyn. Filming will also take place in New Jersey (including Teaneck over the past week) and in Provincetown, Massachusetts, as well as other locations that are yet to be disclosed. As we previously reported, this will be the first romantic comedy from a major studio about two gay men, and the first studio film featuring an entirely LGBTQ+ principal cast, with queer actors taking on queer roles as well as all heterosexual characters. Nicholas Stoller will direct from a script he co-wrote with Eichner. Principal filming for "Bros" began during the final week of September, and the finished feature is expected to land in theaters on Aug. 12, 2022. Gayle Keller is the casting director. Thanks to some recent casting calls here at Backstage, you can be featured in the project—head over to the notice to apply to play gym- and partygoers in background roles!