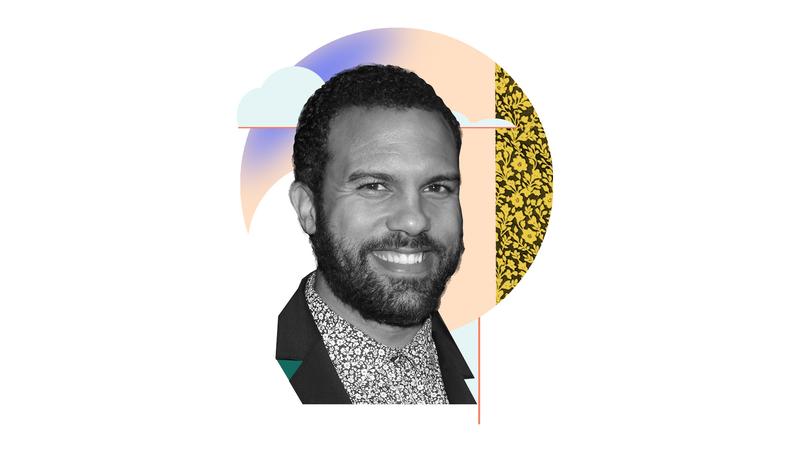 Best known for his Emmy-nominated portrayal of Luke on Hulu's "The Handmaid's Tale," O-T Fagbenle is a multihyphenate. He created, starred on, wrote, and directed comedy series "Maxxx" in 2020. Next up, he's tackling one of his self-professed greatest challenges: embodying President Barack Obama (alongside Viola Davis' Michelle) on Showtime's "The First Lady."
What wisdom have you taken away from your years in the business so far?
When I look back on my career, I was doing community theater, I did children's theater. I started at the most humble beginnings, and I was really excited about it. If anything, it's hard not to have expectations your first year out of drama school, or [like]: "I'll make a million bucks my first couple of years." There's something to being in love with the craft and being in love with storytelling first, rather than being distracted by huge expectations of worldly success.
What was your process for becoming Barack Obama on "The First Lady?"
A significant part of the work is to stop stressing about the fact that you're playing Barack Obama. I try to bury myself in understanding. I read all his biographies again. I read [Michelle Obama's] biography. I watched the documentaries. I started with watching the earliest footage possible of him, which was his first book tour, making notes on his dialect, his gestures. I made a file of how he sits, how he raises his hands, his physical gestures. Eventually, my bedroom was plastered with photos of him and Michelle. You have to get a level of specificity. Even if you're playing Nixon, how many people around the world could quickly identify the way Nixon laughs or the way Nixon walks? If you saw a shadow version of Obama sitting with his crossed legs doing his Obama laugh, lots of people would recognize it.
You're also a creator. What inspired you to make your own work?
I wrote and directed my show "Maxxx." It wasn't a mercenary affair where I got paid to do it. Writing it was almost a survival tool; good art comes from that. There's an August Wilson quote from "Ma Rainey's Black Bottom": "You don't sing to feel better. You sing 'cause that's a way of understanding life." There's a mindset where your art is part of your life. It's how you learn to understand life; it's part of how you live. My art is necessary to me.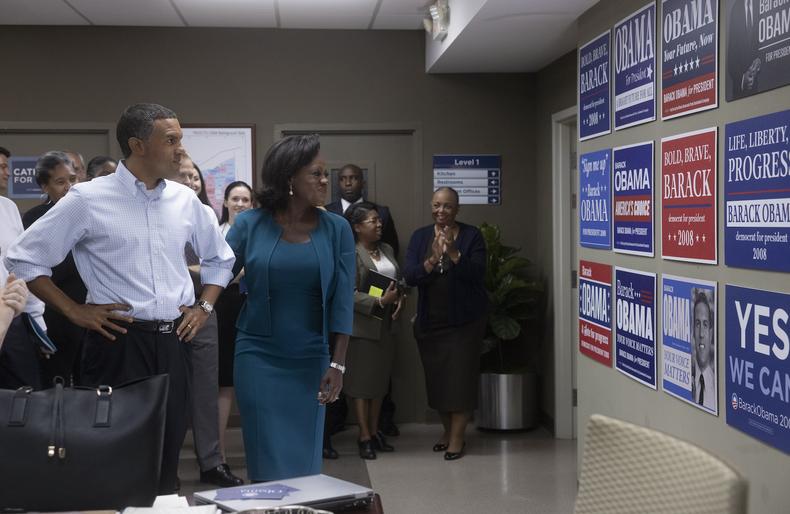 "The First Lady" Credit: Jackson Lee Davis/Showtime
What advice would you give to budding filmmakers?
Before I was in drama school, my drama teacher said, "Is there anything else you can do apart from acting? If there is, go do that, because acting is going to be the hardest choice." I don't know if I would go that far, but to those people who are already in love [with it], if you're already passionate, then find good teachers, find good mentors. Do it and laugh. Do it until you're exhausted. Stephen King says if you want to be a writer, in order to write, you need to read. If you don't have time to read, you can't be a writer. You have to feed yourself artistically. You have to feed yourself on life. You have to feed yourself on great art. Go make some wonderful mistakes.
What skill do you think is most essential to have as a writer and director?
I think it was Francis Ford Coppola who said that when you're directing a movie, you should think of a word that encapsulates the movie, that encapsulates the tone, the spirit. And then whenever you're asked a question or you get stuck, if you have that word, if you have that thing to go back to, that northern light that can help you navigate a thousand little questions. People will try and pull you away from your path because they've got different ideas about what art is, or they misunderstand what you want to make. Being able to clarify your vision can really help all those around you find a path forward.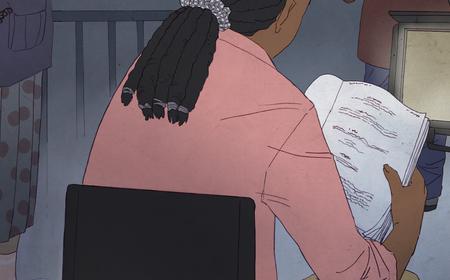 How to Become a Film Director
What's the wildest thing you ever did to get a role?
When I did "Porgy and Bess" [on the West End,] I'd never done a musical before, and I spent half my savings on singing lessons. I'd listen to all the recordings of the songs, and I researched. This was just for the callback. I'd dress in costume and gel and straighten my hair. My first 10 years, I worked harder at auditions than any person I've ever met. I went into every single audition going, "No one in this room has worked harder than me. I know that, because I spent all the hours."
How did you first get your SAG-AFTRA card?
There was a show called "Dirt" [starring] Courteney Cox, and I got cast on it. I was in comedy. It's so funny, because I'm known for dramas—"Handmaid's" and "The First Lady" and "WeCrashed"—but I got my card playing the fool.
This story originally appeared in the Apr. 21 issue of Backstage Magazine.