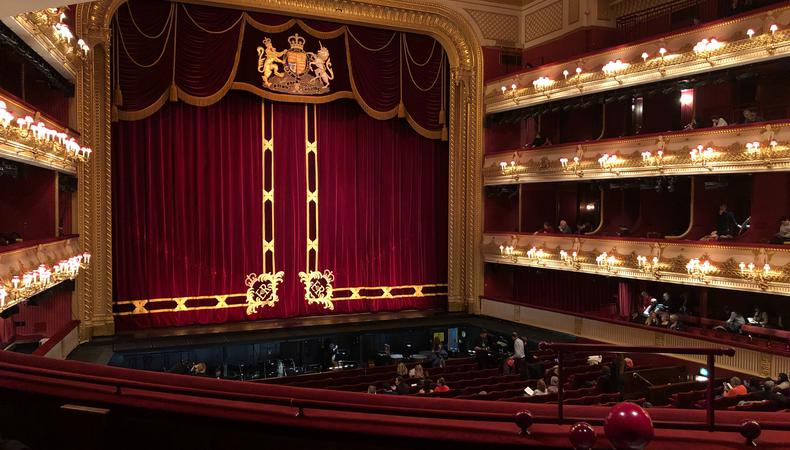 Looking for a new perspective? Here we talk to more of the top professionals in the field to bring you the latest career advice!
Long before Breanna Sinclairé made history as the first transgender woman to sing the national anthem at a professional sporting event when she performed before a Major League Baseball game in 2015, the operatic soprano had been using her voice and her platform to make opera an industry and a community in which transgender performers can thrive. Sinclairé has performed in some of the world's most iconic operas, from "Carmen" to "The Magic Flute." She's also been a guest artist and featured performer with Gay Men's Choruses and Pride festivals across the country as well as having been named one of Out Magazine's OUT100 LGBTQ+ heroes in 2015.
Talking to Backstage, Sinclairé shares how she's keeping her voice healthy during the pandemic, her advice for aspiring opera singers, and more.
How did you first become interested in opera and what inspired you to pursue it as a career?
As a young 5-year-old trans girl, my grandmother Kathleen (who incidentally shares her given name with the world-renown African-American soprano Kathleen Battle) took me to my first opera: [Giacomo] Puccini's "Madama Butterfly." Everything about the production struck my eyes, ears, and soul: the orchestra, the ornate architecture of the Baltimore Opera House, the costumes, the sheer sound of the chorus. I knew from that moment on it was what I wanted to do. My grandmother played all the opera greats on our cassette player at home. She always told me there were opera singers out there who looked like me: Leontyne Price, Jessye Norman, Grace Bumbry. I am incredibly thankful to have her as a grandparent. She opened my mind to a world of beauty and sound.
What are you doing to keep your voice in shape during this quarantine period?
I warmup and practice daily. Before the pandemic hit, I was busily preparing for my Canadian debut at Against the Grain Theatre in Toronto with a brand-new opera called "Bound." With that being postponed indefinitely, I've been very busy during pride season continuing my studies with renowned soprano Sheri Greenawald at San Francisco Opera as well as performing virtually for a variety of non-profit organizations around the Bay Area. Breath is the key to successful singing. Other holistic approaches include a healthy diet, stress management, and plenty of hydration.
When you're offered a role, what does your preparation and rehearsal process look like?
I first study the story and learn about all the characters. Studying the history, the text, the composer and librettist, are very helpful tools to more deeply understanding the work. I write questions and ask myself about my character's purpose in this story. What story am I telling as a singular character and as a member of the cast at large? Studying the role with a coach and mastering the musicianship aspects are crucial.
What advice do you have for people looking to get into a career in opera?
Singing is a very psychological art form. You don't play the instrument; you are the instrument. Getting out of your own way is half the battle of getting through an aria. You must muster up a mindset of complete confidence and ownership in all that you do. Immerse yourself in opera productions. Go see the Metropolitan Opera in HD performances at your local theater. Listen to the countless iconic recordings out there. Know your music theory. Be creative. You are unique. Don't try to imitate someone else because you are the only you. My beloved voice teacher at San Francisco Conservatory of Music, Ruby Pleasure, always told me, "Sing with your voice, and be you."
What advice do you have for trans singers who might be navigating social and/or medical transitions?
Don't rush the process. Take it one day at a time. Don't ever stop singing (and always sing healthily, of course). Be good to your body. Build your voice teacher, coach, and colleagues into your support system. As members of a marginalized community, finding resources to not just survive, but also to thrive, can be tremendously challenging. Homelessness, unemployment, discrimination, family estrangement, anxiety, depression, and sexual harassment are just a few of the things many trans women can experience. I was also a victim of homelessness in 2010 for three months. It was one of the many challenging times in my life. Our world has a long way to go, but we are on the brink of opening up visibility and prosperity for the future of our trans community.
Where do you hope opera goes when it resumes? What does your imagined future of the field look like?
I hope the virus comes under control and the advances in our medical field bring our world back to order. Our theaters, choirs, operas, all are such an essential part of society. I also hope the industry will bring more people of color into the fold. Audiences and artists alike are yearning for a change. Opera has had a problematic past when it comes to letting artists of color tell the stories, too. Young artists need to see representation of themselves onstage.
Looking for remote work? Backstage has got you covered! Click here for auditions you can do from home!