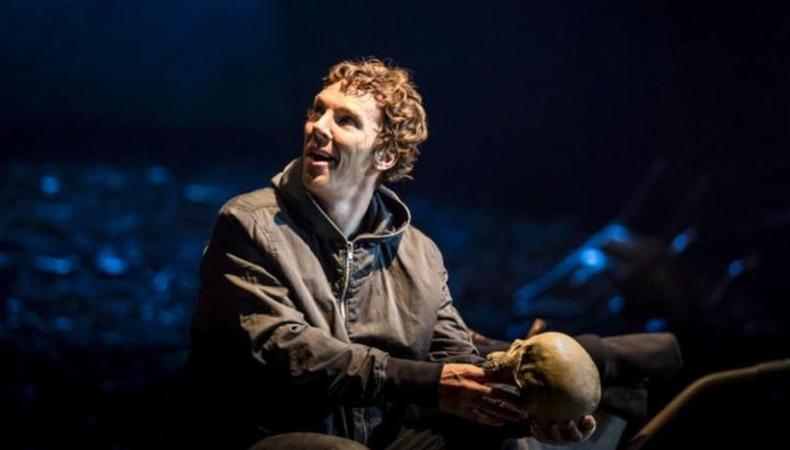 William Shakespeare probably made more of an impact on English literature, drama, and language than any other writer in history. His plays offer an embarrassment of riches for actors looking to demonstrate their mastery of poetry and thought, especially when auditioning for acting programs or certain theater productions. But amid all of the Bard's brilliant work, there are a few passages that tend to shine a little too bright.
Although the monologues and soliloquies listed below aren't clichéd—Shakespeare wrote only truths, after all—choosing them for an audition sure is. Some have lines so recognizably iconic, they struggle to maintain meaning today. Some have been performed by the best veterans of the stage. And some are simply so obvious that if you delivered them in an audition room, casting directors would roll their eyes and assume your knowledge of classic drama is limited to a cursory search on Google.
Want to avoid overdone Shakespeare monologues in your next audition? There are countless options, so look long and hard for one that fits your sensibility and demonstrates your talent. Just please—for the sake of thy credibility!—don't perform any of the ones below.
"To be or not to be" and other soliloquies from "Hamlet."
Let's start with the obvious: the most recognizable Shakespeare speech in existence. "Hamlet" features several monologues that provide a feast for actors—why else would every eminent leading man of the last century play the Danish prince? But because the play is so wonderful, it's produced constantly on stages around the world and taught in practically every acting class in the U.S. and UK. Even if you're doing something radically different with it, "To be or not to be" is an audition no-no. Tread carefully with "O what a rogue and peasant slave am I," (interesting but overused), "Speak the speech I pray you" (don't speak this speech, I pray you), and "Alas, poor Yorick." (Are you going to bring a skull into the audition room? No.) Chances are if a casting director calls for a classical monologue, they'd rather see your take on an obscure but equally rich passage from a less prominent play—in other words, almost anything but "Hamlet."
"I left no ring with her" from "Twelfth Night."
"Twelfth Night" is one of Shakespeare's best plays, and Viola one of his best female characters. Her Act 2, Scene 2 turning point, in which she realizes she's caught in an unlikely lovers' triangle, is a great example of text articulating lightbulb moments. The problem is, countless other female actors agree. The monologue's accessibility makes it a common choice in drama classes and, yes, auditions; it should be avoided, especially considering there are other, lesser known speeches in "Twelfth Night" that might work. Check out speeches from Olivia and Malvolio, many of which can be read comically or tragically. Besides, do you really want to compete with Dame Judi Dench's take?
WATCH:
"Friends, Romans, countrymen, lend me your ears!" from "Julius Caesar."
Another definite no-no. What makes Marc Antony's plea to his fellow citizens such a notable moment in "Julius Caesar" is its pivotal effect on the crowd. Chances are you'll be addressing a couple of casting directors or admissions officers, not a rabble-rousing populace of ancient Romans. Plus, any audition monologue geared more toward advancing plot than developing character would be a mistake without proper context. Want to take your auditioners on a journey throughout your speech? Choose one that's not so obviously a speech.
"Now is the winter of our discontent..." from "Richard III."
Here's the thing with the opening lines of Shakespeare's plays: They tend to do a great job introducing characters and setting the stage for five acts of delicious drama—not introducing your skills as a storyteller who has only minutes to deliver an emotionally satisfying beginning, middle, and end. Even a character as fascinating and flawed as Richard III must spout off some exposition when he first enters. Choosing a monologue means you can skip all that; find some juicy dramatic moment in the middle of a story that is free of clunky plot descriptions and dive right into the emotional turmoil.
"The quality of mercy" from "The Merchant of Venice."
Ask any casting director who hears classical monologue after classical monologue, and they'll put Portia's plea for compassion at the top of their list of no-nos. It's one of those gorgeously written speeches that everyone is convinced is obscure, when in fact it's a go-to choice for female actors. The benefit (and challenge) of choosing Shakespeare for your audition piece is the plethora of genuinely obscure speeches, many of which could make casting directors sit up and pay attention. You might even find one they've never heard in an audition before!
"What light through yonder window breaks?" and "Gallop apace..." from "Romeo and Juliet."
Maybe you've heard of "Romeo and Juliet"? You and the rest of the world. Of course, the tale of star-crossed lovers isn't a classic for nothing; it has some of Shakespeare's most soaring, romantic writing. But if it's soaring and romantic you're going for in an audition, find something everyone hasn't heard hundreds of times. Plus, "Romeo and Juliet" is one of those plays filled with lesser known audition options; male and female character actors can sink their teeth into the Nurse's "On Lammas-eve at night shall she be fourteen" or Mercutio's wild "O, then I see Queen Mab hath been with you."
WATCH:
"All the world's a stage" from "As You Like It."
No. Even Jaques, the character who delivers this speech, seems conscious of its overt platitudes. Some of Shakespeare's monologues prove too flowery or philosophical for an audition room; opt instead for a soliloquy with a dramatic and legitimate arc. Anyway, the late Alan Rickman is said to have delivered the definitive Jaques, which means it would be wise to avoid this one.
"Out, damned spot!" from "Macbeth."
"Macbeth" is staged often, making it a tricky choice in the audition room. But if you have the chops—and the guts—to take on the notorious Scottish king or queen, go for it. Just avoid Lady M's "Out, damned spot" speech; it falls at the end of the character's storyline, meaning an auditioning actor must jolt her audience into the culmination of a series of high-stakes events. It takes a master to walk into an audition room and crank a performance up to 11, but more importantly, this speech is an 11 throughout. Pro tip: Shakespeare's characters are infinitely more interesting when they're in the process of going mad, not when they already are.
WATCH:
Anything at all from "A Midsummer Night's Dream."
Warning: Do not audition with Helena's "How happy some o'er other some can be," Hermia's "You juggler! You canker-blossom!" or Puck's final speech from "A Midsummer Night's Dream"! In fact, given this play's ubiquity, not to mention its frivolous plot contrivances and broad comedy, it's best avoided altogether. Casting directors who see lots of theater have probably seen "A Midsummer Night's Dream" to the point of exhaustion—choosing a monologue from it demonstrates little imagination, or that you haven't done your research. If we shadows have offended, sorry, but it's true.
The views expressed in this article are solely that of the individual(s) providing them,
and do not necessarily reflect the opinions of Backstage or its staff.