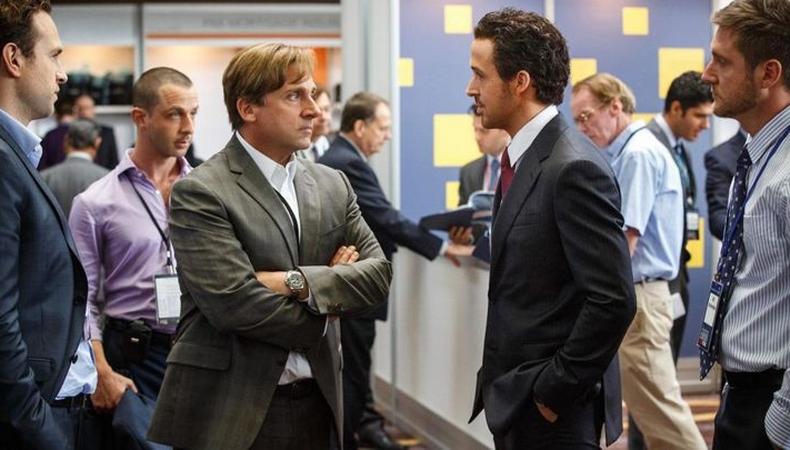 The Palm Springs International Film Festival kicks off this weekend with a Jan. 2 awards gala honoring some of the year's finest actors. The festival announced earlier this week that four-time Emmy winner Bryan Cranston will be honored with the actor Spotlight Award at Saturday's ceremony for his turn in "Trumbo."
"Whether on film, television or Broadway, Bryan Cranston is an outstanding actor who delivers an extraordinary and memorable performance with each character he takes on," said festival chairman Harold Matzner, in a statement. "It is an honor to present Bryan Cranston with the 2016 Spotlight Award, Actor."
After another Golden Globe nomination to follow up his 2014 win ("Breaking Bad") and two SAG nominations, the recognition from the Palm Springs International Film Festival is just the latest Cranston's received for his portrayal of famed blacklisted screenwriter Dalton Trumbo.
Then the festival announced that "The Big Short" will be presented with the annual Ensemble Film Award. Stars Steve Carell and Christian Bale, along with director Adam McKay, will be on hand Saturday to accept the award.
"Wall Street greed and its reverberating effects on the U.S. economy offer a modern backdrop for director Adam McKay's smart and funny film, 'The Big Short,' adapted from the best-selling book by Michael Lewis," Matzner said in a separate statement. "Taking a complicated subject—the 2008 subprime mortgage bond crisis—McKay and his perfectly cast stars weave an engaging comedic story of a group of oddball money managers who see the train wreck coming and conspire to benefit."
"The Big Short" was a late entry in this year's awards race, but it's been steadily picking up speed as a true contender with four Golden Globe nominations, including Best Motion Picture (Comedy or Musical), and two SAG nominations, including Outstanding Performance by a Cast in a Motion Picture.
Recognition for Bryan Cranston and "The Big Short" comes after previously announced honorees for this year's Palm Springs–set festival, including Cate Blanchett, Matt Damon, Johnny Depp, Michael Fassbender, Brie Larson, Tom McCarthy, Saoirse Ronan, and Alicia Vikander. Rooney Mara is slated to receive the actress Spotlight Award.
The 27th Annual Palm Springs International Film Festival awards gala will take place Saturday, Jan. 2, at the Palm Springs Convention Center. For more information on the festival, which runs from Jan. 1–11, visit psfilmfest.org.
Inspired by this post? Check out our audition listings!