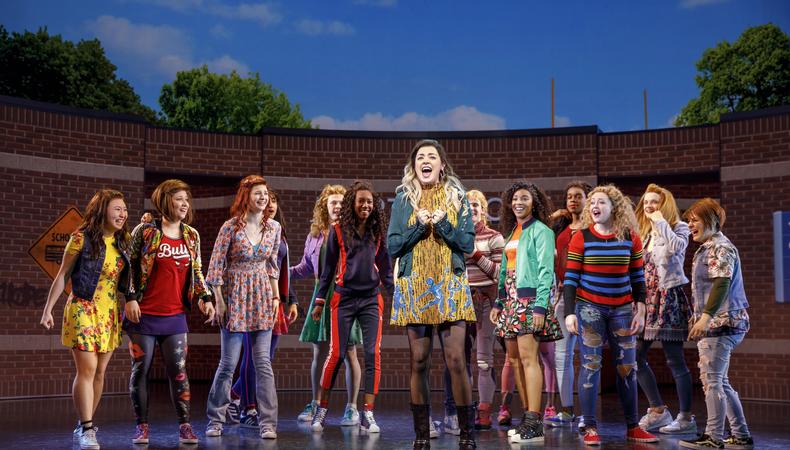 During my year in Charleston, South Carolina teaching young aspiring artists, there was one thing I heard over and over from parents and students alike: "working in the theater is hard!" I'd hear young people say they should double major in English just in case. Unfortunately, parents weren't all helping allay such career fears.
If there's one thing I constantly battle with professional acting clients, and battle myself, it's self-doubt and not believing in yourself or your dreams. Parents shouldn't try to protect kids from possible disappointment by saying this path is hard and thus not helping alleviate any of this career doubt. It's not hard, it's just different. Different than what you're used to. Life is hard enough. There's no need to make it harder for your kid by telling them their dreams aren't possible and making them think they need to have a backup option already.
This is the time when we should be telling kids to go for it. A belief in yourself is something that has to be nurtured. It can't be taught. We're giving young people messages that they will carry with them for years. Careers will always change, but the messages we tell ourselves will stay with us forever. No matter where a career ultimately takes you, believing in yourself and trying your best to achieve your dreams will be helpful along the way.
Every parent wants to protect their children. You want them to be financially free and not struggle. Who says they won't be? If you tell them it's going to be hard, they will expect a life that is just hard. Here's what you can do to try and alleviate any fear you have for this career path.
How to Manage Your Child Actor
1. Educate yourself.
Read more articles on Backstage about life in and outside of this career. There are also amazing podcasts and blogs that can show you how inspiring and "normal" a life in the theater can be.
2. Get involved.
Join your child in a training course. There are summer programs and courses available year-round. Through these, you can learn from professionals in the field what it's like working and making a living.
3. Understand the lifestyle.
The freelance lifestyle is becoming more and more normal. There are a number of resources online where you can learn about not only what this lifestyle is like but how to support someone in a freelance career.

Once you have a better understanding of what a theater career entails, give your child the message to keep going. They don't need to fall back, they just need to give it their all. If we can create a community of performing artists who believe in themselves and believe that life in the arts is fulfilling and doesn't have to be just hard, then we can create amazing art. The Broadway community will thank you for it.
The views expressed in this article are solely that of the individual(s) providing them,
and do not necessarily reflect the opinions of Backstage or its staff.