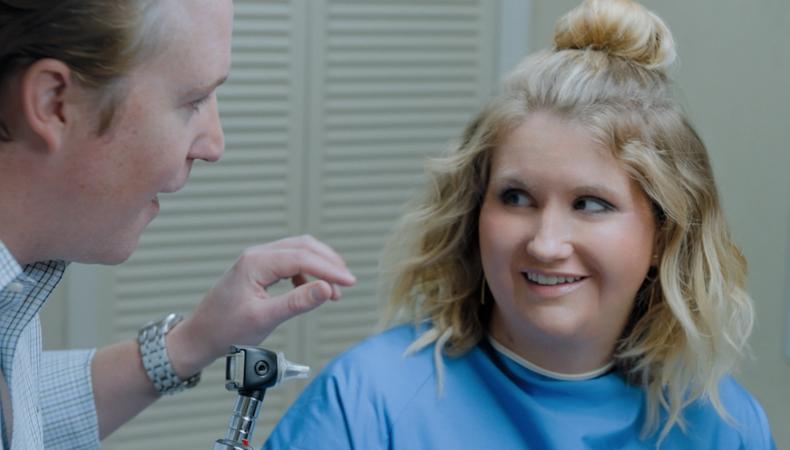 Each year, the Sundance Film Festival is a marquee winter engagement that ushers in new indie flicks for the year ahead. For Paul Downs Colaizzo, it also marked the premiere of his feature writing and directorial debut, "Brittany Runs a Marathon." The creator, who has his roots in New York theater, walked away from this year's festival with the prestigious Audience Award, and he even recalls seeing that rapturous response firsthand when an enthusiastic audience member grabbed him after the premiere in January: "She was sobbing, and she just kept saying 'thank you' over and over again straight through her tears," he remembers. "I felt so deeply touched and grateful and excited that we might have the possibility to give other men and women the similar kind of reaction."
"Brittany Runs a Marathon" stars Jillian Bell ("Rough Night"), Michaela Watkins ("Casual"), Utkarsh Ambudkar ("The Mindy Project") and Lil Rel Howery ("Get Out"). It follows the titular character as she seeks to turn her life around by partying less, dieting, and ultimately training to run a marathon. She loses the weight (Bell, who plays Brittany, lost 40 pounds for the role) and gains self-confidence—but the movie is not as formulaic as its self-love premise suggests. Of making the film, Calaizzo says that the undertaking was its own sort of marathon.
READ: How to Make an Indie Film
"We are still pushing it, and right now what I'm focused on is making sure that people are aware of our film so that they can see it and apply anything that they get [from it] to their own lives," he relays. And when it came to casting, he looked for actors who, not unlike Brittany, may usually get the shorter end of the stick, ones like Bell who have previously been standout sidekicks but never given top billing. "I wanted people who had strong comedic backgrounds and who also felt and were capable of accessing the pain under their comedy," he explains.
Through that comedy process, the 34-year-old Colaizzo recalls focusing on the script work, spending months prior to filming going over Brittany's journey with Bell.
"We filmed the scenes word-perfect, and then that was our chance to sort of explore the scenes together," he says of filming with Bell and the rest of the cast. "But I knew what the spine of the story was. I knew as long as we told that spine and we caught that spine on set, we would have a great story to share with our audience."
Colaizzo adds that on occasion, there were also "opportunities for improv on set, for ideas that added a nice little glittery finish to the movie." Allowing the written material to naturally breathe is often when comedic magic can happen; it is a creator-actor collaboration to the end.
"[The actors are] the ones who get to own the character in the end," he enthuses. "Going through the process of psychologically exploring the characters and also dramatically understanding together what the story is we are telling is probably my favorite part of the process.
"When I make something, I try to just make the best version of the thing as possible and make sure that I can stand by it in the end," he says. "My main goal is to be able to be proud of it and defend it and believe in it. So, my hopes for this film was that it would touch people, inspire people, [and] make them feel seen and validated."
Want to hear more from the best creators in film, TV, and theater? Get it right here!