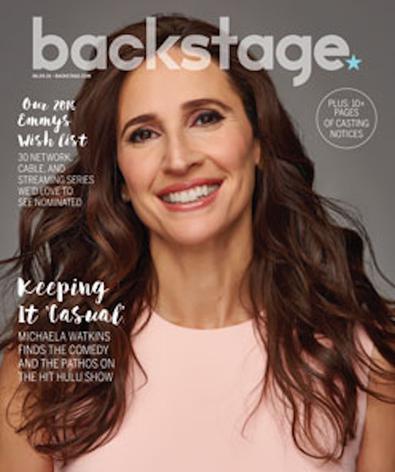 Michaela Watkins still has to audition. Yes, Michaela Watkins—"Saturday Night Live"! "Trophy Wife"!—is still called in to read for casting directors, and the outcome isn't always an unqualified success.
"Rejection and I are old friends," she jokes before recounting a story about auditioning for a newly buzzy director before having seen his acclaimed indie. "I just figured reading the script, I get it, I get what this movie is. And I was so wrong about the tone. I went in there and did it as if I was doing a Funny Or Die video. I was so over-the-top and bad. And when I finally saw [the earlier] movie later—which is a beautiful movie—I realized I could have done it. And I shot myself in the foot."
Not that Watkins is hurting for great roles. She's been a standout on everything from "The New Adventures of Old Christine" to "Transparent," and her performances are always textured and memorable. Even when she's playing a daffy, scatterbrained character, as in "Trophy Wife," there's no sense of the performer distancing herself from the role; she embraces the idiosyncrasies and the unappealing aspects as generously as she does the jokes.
Which is perhaps why she was so immediately right for the role of newly divorced Valerie on Zander Lehmann's comedic drama "Casual." Watkins felt an immediate affinity for Valerie, who, along with her teen daughter, moves in with her bachelor brother following the dissolution of her marriage; in fact, she had such a strong reaction to the script that she says it was "almost painful to consider that somebody else might do it."
As it turns out, in Hollywood fashion, somebody else almost did do it. Watkins read early for the role—she says she was actually the first person to audition for Valerie, something she didn't know at the time—and after she finished, Jason Reitman, the series' executive producer and director of the pilot, turned to Lehmann and said, "It works." He then turned to Watkins and explained that she was the first person to bring Valerie's lines to life; until that moment, they'd never heard them performed before.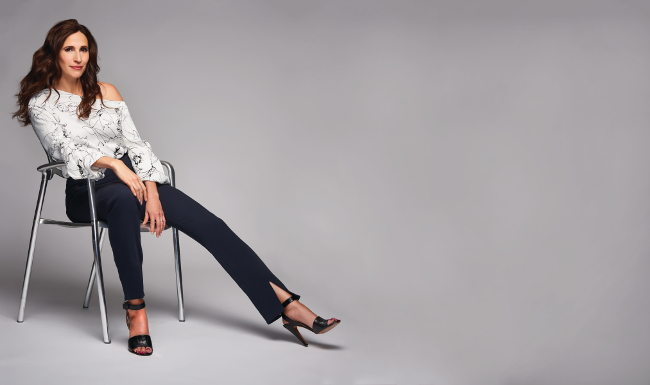 "And I thought, Oh, that was fun. Now they're gonna see 9,000 other people and offer it to about 220 fancy people," Watkins says with a laugh.
Weeks later, Watkins bumped into Reitman—"Totally accidentally," she deadpans—who told her, "I don't know if you're going to find this a compliment or an insult, but you were the person who was the most right for the role." The catch was that the studio was debating the importance of attaching a big name.
But Reitman wasn't willing to give up, Watkins says. "He was able to convince Hulu, you know, 'Let me just create the thing that you bought, that you wanted me to do.' And they were, like, 'You know what, we trust you, so let's let you have your vision.' And then they cast me, and they're either happy with it or they're secretly mad about it!"
Not so, says Reitman. "Hulu was really supportive of her casting and understood what was very special about her early on," he says. "I talked to Zander many times about this: When you write something, you're just looking for someone who can sing the notes. Michaela came in and she was the perfect singer for the song. And I feel like Michaela was one of the most undervalued stocks amongst actors. A really funny actor who was generous with her talent and had not been given a lead role yet? Just kind of mind-boggling."
Reitman and Lehmann's faith in Watkins was more than justified, as anyone who has seen the 10 episodes of Season 1 knows. Reeling from her divorce, Valerie embarks on a crash course in single life, from learning the rules of sleeping with younger men—hint: Don't buy them flatware—to the horrors of text messaging. Along the way, "Casual" shifts in tone from bitingly funny to more biting as Valerie, her brother, Alex (Tommy Dewey), and daughter, Laura (Tara Lynne Barr), make terrible mistakes, hurt each other on purpose and accidentally, and end the season as distant from one another as they are from finding happiness.
Not much of that has changed when Season 2 picks up, except this time Valerie isn't looking for love so much as she is looking for a friend, that once-easy pursuit that grows intimidatingly difficult as one ages. Her attempts are both charming and vicariously embarrassing, and Watkins brings both to vivid life. And she's thrilled that her work (which she compares to moving from Iowa to the mountains and suddenly realizing what the other gears on a stick shift are for) and the series itself have been embraced as rapturously as they have.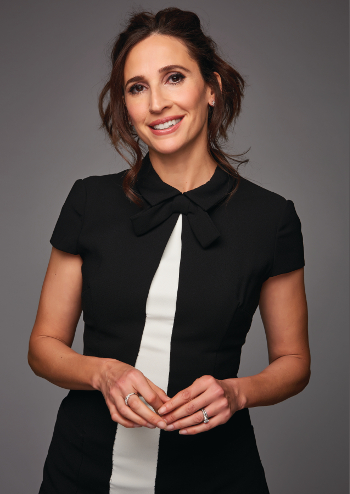 "I'm so relieved, I think is the word," she says when asked about her reaction to the plaudits and the fans. "You don't know what you're making when you're making it. We knew that we felt like we were doing something very special, just because it was cool to sit there in this really quiet little tone of not being joke, joke, joke, joke, joke—to not feel like we have to hammer the jokes over the head. I felt like human behavior is so funny, but I didn't know how other people would view that."
Making "Casual" and the layers and layers of its writing even sweeter are the two shows Watkins was involved in during the last three years that didn't go past the first season: ABC's "Trophy Wife" and USA's "Benched," which she co-created with fellow Groundling Damon Jones.
"I think I had to do those two shows," she says, quickly adding, "I'm not saying that I wish that they'd ended early—it was heartbreaking! But, man, how much do I appreciate this because of these other things? You could even go back to being let go from 'SNL,' for example. Right now, it would be around when people are celebrating their seven years at 'SNL,' and I would never have gotten to do any of these shows, never would've met my husband…"
That attitude, like most, is a hard-won one, but all the more resonant for it. Watkins points out the weird duality in her nature, one that allows her to both have a meltdown over not finding parking and, at the same time, feel "if Armageddon hits, I'm your gal! I have this weird optimism that when things are not good, like really, genuinely not good, that we shall persevere. I'm the 'once more unto the breach' girl, and you should come find me."
Don't wait for Armageddon to find Watkins, though; go see what she's doing on "Casual" and renew your own optimism that discipline and talent and genuine kindness can go together—and win out.
Want to read more? Check out our Backstage covers here!
Styling by Rachel Wirkus. Top and pants by Hellessy, shoes by Jill Stuart, earrings and ring by Graziela Gems. Dress by Jill Stuart, earrings by Graziela Gems, ring by Effy.