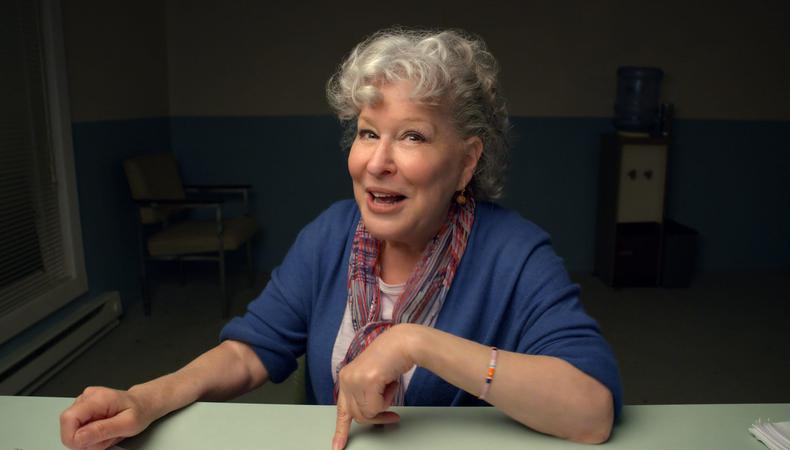 The morning of my interview with writer and producer Paul Rudnick, a new press release pops into my inbox: Netflix's "Social Distance" to star Danielle Brooks and others. Added to the pile of other forthcoming series like NBC's "Connecting," Freeform's "Love in the Time of Corona," and now HBO's buzzy special presentation of "Coastal Elites," which Rudnick penned, an answer to how production can safely or alternatively continue during the COVID-19 pandemic is slowly taking shape.
"I think people are becoming very inventive because people are yearning to work, and people need to work, and people need the jobs," Rudnick posits of the trend. "We're trying to figure out a way to keep the industry going as best as we can, and so I was so grateful and so thrilled to have this opportunity [to film 'Coastal Elites']. Everyone involved had a sense of working under duress and sort of goodwill towards the project; when you're working on things in wartime, you cut out a lot of nonsense."
For its part, "Coastal Elites" is a means of cutting through the nonsense. A five-part series of monologues from Bette Midler, Sarah Paulson, Issa Rae, Dan Levy, and Kaitlyn Dever playing charicatured iterations of its titular stereotype, Rudnick's script, filmed entirely in quarantine via webcam, is his way to comment on the times we're living through with his art. He says that filming with director Jay Roach in such a way and with such top-tier talent, while "very exciting," was simply a product of circumstance. He began writing the monologues a year ago, long before "coronavirus" was seen splashed across daily headlines. While meant for the stage (Rudnick is also at work writing the book for the stage musical adaptation of "The Devil Wears Prada"), it still began as a response to our current political moment, as so much of our greatest theater is.
"Everyone I knew on every side of the political divide had been having a four-year-long panic attack," he says. "Everyone was angry and heartbroken and passionately concerned for the future of the country, so it reached a point where I couldn't not write about it. The characters were—and this is my favorite kind of writing—insisting on being heard. And so I pretty much just surrendered."
Without a commitment to be in-person for a New York stage run (and with a commitment to everyone's health and no safety measure left untaken), the special's dream cast, miraculously, came together with similar ease.
"We made a dream list and we got all of them," Rudnick says. "I've had very few experiences like that where you ask someone and they say yes and you just say, 'Thank you gods of casting.' " Just in case, Rudnick admits he did his best to avoid writing specifically for his dream casting, with one notable exception: the Divine Miss M.
"When you imagine Bette Midler in that role and then suddenly she's doing it, it's just the best sort of artistic epiphany—or some less pretentious phrase. You just feel like, 'Oh my god, that's exactly how I heard it and saw it and so much better.' It's Christmas morning in terms of casting," he gushes.
Reflecting on the writing process of "Coastal Elites" and the rest of his acclaimed résumé across film, TV, and theater ("Addams Family Values" and "Sister Act" among them), Rudnick leaves our interview with some parting advice for those who want to write their own work: There's a good reason for first drafts.
"Don't worry your work to death," he advises. "It's so different for every artist, but get it on the page. Then you can look at it, then you can rewrite it, then you can hear it. Your words are not as precious as you might imagine. And that's something that I think is true throughout the rehearsal process as well. It's not pure gold. Listen to everyone, and here's the most insane and valuable piece of advice: Sometimes stupid people can have great ideas, so listen to everyone. There'll be the brilliant people; there'll be the Jay Roaches and a cast like this where you think, Oh my god, write it down! But I've also been in a room where I'd think, That's an idiot. You just shut up. And then I hear them say something and I go, 'You know what? They're actually right.' You have to swallow it and you have to just slap yourself and say thank you. Don't overprotect yourself."
Looking for remote work? Backstage has got you covered! Click here for auditions you can do from home!