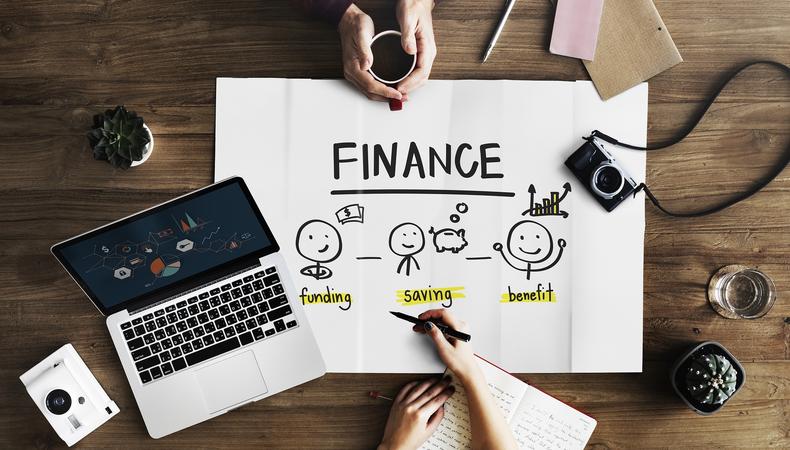 The most difficult thing about a freelance career is the juggling you have to do to make enough money to pay the rent and well…live, and still having enough time to pursue your artistic career.
That means, of course, that even with brilliant talent and excellent training from a major drama school, university, or conservatory you still may be looking for waiter, bartending, dog-walking or nannying jobs to survive—all to the chagrin of your parents and family who complain, "Why did we send you to school for acting if you're going to do that?"
Or if you opt for a full time job—in an office 40 hours a week—it's hard to get out for an audition or be in the mindset of a confident actor.
I think the best solution to the juggling act is to use the talent and training you have as an actor so you can develop your craft and receive income from many different markets. The strategy is having multiple streams of income, which can help you succeed—not just survive! Living well is always a better way to go! And here's how:
Spend some initial time researching the areas of these jobs that you may not have thought of for paying acting work. They all use your acting talent, voice, personality, creativity. Invest a small amount in having the tools and aggressively pursue them.
1. Commercials
One or two network spots can pay you a five- or six-figure income-residuals for a year!

What you need: A smiling, friendly shot wearing vibrant colors (no red, black, or white)—commercials are about selling products to make people happy, so look happy! Submit to a ton of commercial agents until one will send you out.
2. Voiceovers and Jingles
Speaking and backup singing voiceovers.

What you need: A short 30–45-second reel (can be posted on your website). Reach out to the industry with a link so they can hear what you can do. Voiceover work is a separate beast, so make sure to read up.
3. Commercial Print
For products—pharmaceuticals, household products, insurance—you can make as much as commercial residuals. One client on her first "go-see" complained that all they did was take a photo in 20 seconds. But she booked the high-end print job appearing on billboards, the sides of buses, and in magazines selling leather sofas. She made just under a six-figure income in six months.

What you need: Three to four photos showing your marketable types—mom, doctor, businessman, pharmacist—all printed on a 6x9 or 5x7 comp card. You can show these on your website, as well.
4. Cruise Ships, Casino Shows, and Cabarets
If you're a singer-dancer these companies pay very well for short-term gigs. As a regular show opener you can make a high-end salary on a regular basis with repeat bookings.

What you need: A headshot (glamorous), résumé, and demo reel.
5. Audiobooks
It's just like reading lines!

What you need: Set up an inexpensive studio in your home and take assignments on your time. There are several online sites where you can register with a link to your website.
READ: Survival Jobs 101
6. Teaching

What you need: Experience. Start with a job at a summer camp, an after school drama program, a community center with a Saturday class, etc., then apply for a longer-term position at a school. Teaching is acting—you're communicating with personality plus you get to read great plays and show younger actors how it's done. Fun!
7. Writing a Web Series
…In which you star, and getting sponsors to pay for it—including your salary as an actor. Often a sponsor will give cash for "product placement" as well as giving you the product—your character is drinking a specific soda, eating a pizza, wearing cosmetics, or wardrobe from a name brand—because of the possibility of major marketing with thousands of hits or "likes" on social media.

What you need: A list of possible sponsors, a short, one-minute demo, hundreds of views in the early stages to show your show will be successful. Your long-term goal should be to sell it as a viable sitcom-primetime drama to a cable channel or network…and to get acting offers from other series and films.
8. Trade Shows
Presenting cars, jewelry, or household products. A client demonstrated a very high-end spa/jacuzzi at shows across the country, flying off for a few days at a time and making a hefty five-figure income, leaving her free to pursue her acting career. The company then hired her to be in the major market commercial with the same product earning her another high income.

What you need: A headshot, résumé, and cover letter.
9. Simulated Medical Dramas
These are instructional pieces so that interns/residents and nurses can learn how to handle trauma and psychological issues. One senior actor/client said she had simulated heart attacks so the medical personnel could quickly respond and learn the correct life-saving procedures. Another had to have psychotic episodes—lots of drama! Talk about practicing your craft, learning improvisation, and getting paid to do so!

What you need: A headshot, résumé, cover letter, and the research to find the facilities who hire actors for this kind of training.
10. Hosting at a Theme Park
Actors playing jesters, minstrels, and magicians as well as knights in armor at renaissance fairs, playing early colonists at a historical village, or to introducing a specialty act at an amusement park are all great gigs. A client was engaged for two weeks at a time, being flown to Florida—all expenses paid— to work at a theme park with an aquarium where he introduced the dolphins who performed a few times a day. He developed personalized comedic monologues, which he later turned into a stand-up routine. He was being paid for a vacation in Florida working a few hours a day, all while developing his comedic chops!

What you need: A headshot, résumé, and cover letter. Research to find the facilities who hire actors for this kind of performance.
I've met so many actors who actually made a good income from having three to five jobs on the list above as their stable income, while still having the time to pursue their serious acting career. And along the way they met professionals who actually hired them for the dream roles they really wanted in TV, film and theater. Enjoy the journey!


The views expressed in this article are solely that of the individual(s) providing them,
and do not necessarily reflect the opinions of Backstage or its staff.