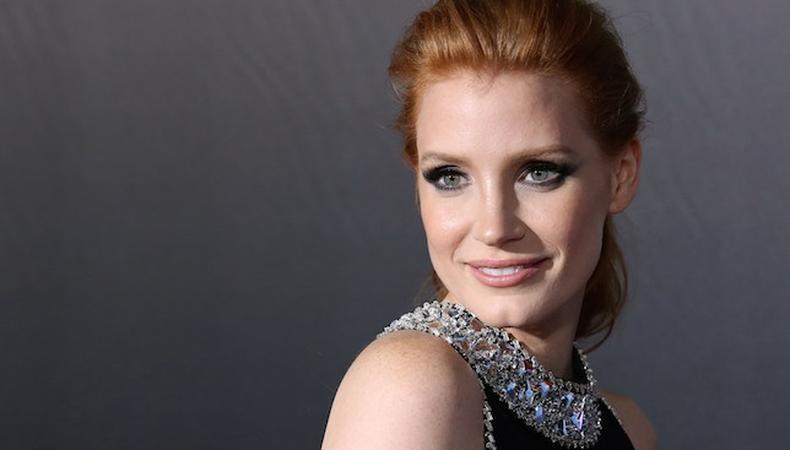 Jessica Chastain is getting ready to strut on down to the Standing Rock Reservation in her new film "Woman Walks Ahead." The Juilliard alum has been lining her schedule with award-qualifying films for years and this project looks to stay firmly on that track. The historical drama, based on a true story, will follow Caroline Weldon, a 19th century activist who relocated to the Standing Rock Reservation to help keep the land for Sioux chieftain Sitting Bull and his people. The film has only announced the casting of Chastain but further announcements will be made as Barden/Schnee fill the remaining roles. Filming will start in the fall in New Mexico.
It's a bird, it's a plane, it's a prequel. Superman is getting his backstory put to page for Syfy's new pilot order, "Krypton." The project, which has been taken on and off the shelf for a number of years, is finally going forward at the cable network. The series will tell the story of Superman's grandfather and how he redeemed his family name and reputation all while saving the planet they call home from destruction. The project will be set on Superman's home planet two generations before its famed end. The project, cast by Wendy O'Brien, is still on the hunt for its super family and announcements are expected shortly before production begins in August. The project will film in Montreal, Canada.
APPLY: "Audition for Marvel's 'Wolverine' and More!"
What if God was one of us? How about if Jesus was? The new film, "Three Christs," is taking the idea of the God complex to a whole new level. The project, based on a biographical novel by Milton Rokeach, looks at three asylum-locked psychiatric patients, all suffering from a particular kind of paranoid schizophrenia: the belief being that they are each the biblical Lord and Savior, Jesus Christ. The drama has already lined up part of its heavenly cast with heavy hitters Richard Gere, Peter Dinklage, Bradley Whitford, and Walton Goggins. Rick Pagano will continue casting the film until it begins shooting in New York in the middle of July. Time to polish up those halos, America.
Calling "Three Men and a Baby" to the stage—we have your successor. So while it's not an official sequel to the beloved '80s film, the new project, "Home Again," does have some pretty specific similarities to the Tom Selleck film. The film, starring Rose Byrne, will follow a recently separated mother of two who moves to Los Angeles to start a new life. Her plan gets a little off track when she takes in three young and charismatic guys. The comedic film, directed by Hallie Meyers-Shyer ("The Parent Trap"), will film in Los Angeles in August. Casting on the project is being conducted by Bright/Daniels. While additional casting will be announced before production starts, Ted Danson is likely a long shot.
For the latest news, check outbackstage.com/resources to find thousands of production listings, casting directors, acting classes, agents, and more!
Want to find out who's casting? What projects are happening? What's coming up? Call Sheet's Industry Buzz will help you stay in the know.