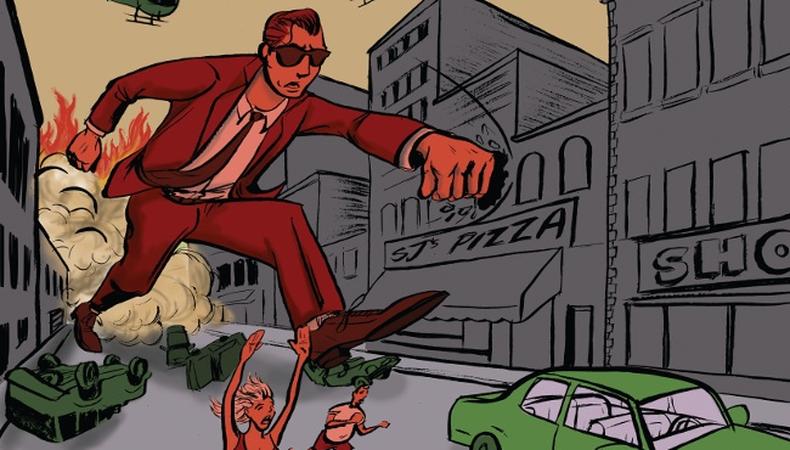 Right now, the city of Los Angeles looks like a postapocalyptic landscape. Agents and managers are wandering through the ruins, counting their wins and losses. Exhausted casting directors are scattered on the streets, barely able to catch their breath. And thousands of actors look like they've been to hell and back.
Ah, the end of pilot season. There's nothing quite like it.
This year was especially brutal. The casting process usually starts at the beginning of January, but this time the breakdowns came out late and we didn't start submitting until the end of the month.
The same amount of pilots being cast during a shorter period of time equals complete and utter chaos.
But what else is new? Pilot season is an outdated casting model that's been around for ages; it's loosely based on the concept of a fall premiere.
Here's how it works: Pilots have to be cast and produced between January and April so they can be finished in time for the networks to make their choices by May. That's a special month in the land of TV because that's when the upfronts are held.
Upfronts are a weeklong, annual event held at various venues in New York. Every day, a different network announces its new crop of shows in staged presentations that rival the opening ceremonies for the Olympics. Cast members are flown out first-class so they can parade in front of an audience packed with advertisers who are there to purchase commercial time "upfront" for the new season.
After the presentations, lavish parties are held to celebrate the mediocrity. Everyone pretends the new shows are all winners when they know full well only a few will survive their first months on the air.
Once everybody sobers up, the shows go into production during the summer so those first few episodes will be ready for a fall premiere.
If you ask your parents, they'll tell you stories about the highly anticipated fall issue of TV Guide that used to come out back in the day. Thick with hope, it announced all the new network shows with plot descriptions, cast lists, and eye-catching stills.
(This is still a thing. In the fall, you can spot a modern version in supermarkets when you're waiting to check out.)
You know who finds this entire process funny? The enlightened people who work on cable, that's who. They're laughing their asses off at the networks and their archaic way of thinking. Why premiere all your shows in the fall when you can spread them out during the year? It's just common sense.
The good news is that a few years back, the networks decided to get a jump on pilot season by casting some of their pilots during the fall. This was a step in the right direction.
Last year, Fox kicked the can farther down the road by announcing they would cut back on pilots so they could focus on more year-round series deals. I cheered when entertainment chairman Kevin Reilly declared pilot season dead at his network. Unfortunately, the only thing that died was Reilly's future at Fox. He was gone a few months later.
So now what? Are the networks doomed? Will they die at the hand of content providers like Netflix and Amazon? That's possible, but as an agent it's not my job to make predictions. My job is to get clients seen and I will continue to do so, no matter how much the business changes.
Think of me as a roach. I will always survive.
Like this advice? Check out more from Secret Agent Man!