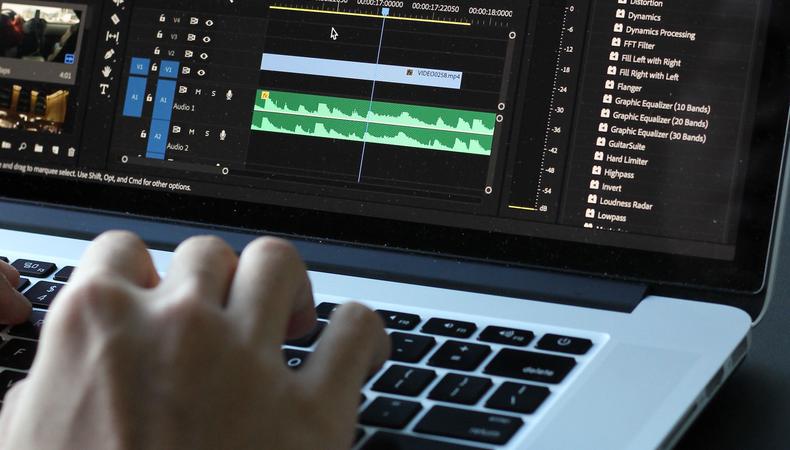 We live in a burgeoning age of digital media. Not only are major media companies shifting towards digital-first content, but it seems like every company, station, and brand in the world wants cutting-edge video. This is all well and good for the viewer. But for those tasked with planning, staffing and creating said content, the question of how to actually put these digital media shoots together still looms.
As someone who's been on both sides of digital media creation (shooting as well as producing), I have some advice on how to get this done. Let's dive in!
Outline your project.
The first step actually begins with you. Even if the assignment has been handed to you with vague parameters, you're going to need to take stock of everything from timeline to resources to budget. Also, digital media can mean a lot of things, so you'll need to know exactly what type of content you're after and where it will eventually be used.
The more you can outline, the easier your hiring process will be. Ideally, you should put together a job description that includes:
Number of final videos

Where the videos will be used

Nature of the videos (Are they interviews? Do they need B-roll? Do they require motion graphics or animation?)

Expected number of shoot days

Timeline for final deliverables

Budget
Although there are many other variables to consider, I've found that starting with the above information lays the necessary groundwork for putting together your crew.
Determine what type of crew you need.
Since you've already answered the questions above, you should know what the workload is, as well as budget, both of which are big factors in determining if you're going to hire a single video professional or a group.
An interesting phenomenon of new media is the rise of the "shreditor," a shooter/producer/editor who can holistically take on a video project from start to finish at a fraction of the cost of an entire team. If you're working with a small budget, a tight turnaround, and relatively few moving parts in terms of what your video needs to be and where it'll be used, you should strongly consider hiring a multi-hyphenate like this instead of an entire team. With a single person at the helm, you run the risk of far fewer roadblocks—especially when it comes to communicating—as well as the likelihood that the shreditor comes with his or her own trusted contacts should the project require additional hires.
That said, a shreditor does come with some risks: since it's a single person, there is a greater opportunity for tunnel vision, and production quality and reliability may suffer if he or she has spread themselves too thin. Before hiring anyone, make sure you're both on the same page in terms of deliverables, details and timelines, and do your research.
How to Evaluate a Potential Crew Hire
If you determine that the project is large and complex enough to warrant more than a single hire, you'll want to look into hiring several production professionals, either via an established team or specialized individuals.
For the former, research and reach out to small, turnkey video production companies. These full-stack companies will be more expensive than a single professional, but they're also likely to deliver high-quality, successful video the first time around based on their experience and variety of clients. And while the price tag may be higher, you're paying for the use of their in-house gear (which means one less thing for you to rent and pay for), team members who specialize in specific areas of production and editing, and possibly even studio space that can be used for filming if necessary. When it comes to finding a production company, I'd recommend searching databases like The Manifest and Clutch, both of which offer in-depth overviews and reviews.
The third option here is to build a team of individuals based on your specific needs. For example, if, after answering all the questions above, you determine that animation is the route you need to go, you'll need a video animation specialist—something that may not come standard at a production company. The benefit of cherry-picking your team is that everyone will be highly specialized and you'll only pay for exactly what you need. But to that point, the scope of digital media shoots can easily expand as the process goes on, and only having exactly what you think you need at the beginning may not be the best move in the long run. What's more, hiring every individual position requires a lot of time and effort on your part: figuring out specifically who you need, listing the jobs, wading through applicants, analyzing each one, etc. If you decide this third option is still best for you, consider searching for your crew on the platforms recommended here.
Determine what to pay.
Notice how I didn't say "determine your budget" here; by the time you get to this point in the process, you should already know what your budget is. As established earlier, whatever your project needs is what you're going to pay for. .
Instead, work backward: when you go out to individuals or production companies, let them know what kind of budget you're working with. Being upfront about money will save everyone a lot of back-and-forth and potential heartbreak.
The costs of video production can vary wildly depending on a great number of things. But the biggest variables to consider are production days, cameras and gear, and the complexities of editing (i.e. basic editing or motion graphics and animation).
From my experience, there are some general rules of thumb:
$700 to $900

a day per professional needed for a full day of video production

$100 per day

for cameras and gear (This is a pretty standard rate for prosumer DSLR and Mirrorless cameras, which are fine for most online and digital content. For high-end cinema cameras, you're looking at

upwards of $400 per day

.)

$25-$75

an hour for editing depending on complexity
Then, consider how much of your budget needs to go towards renting space for shooting, hiring actors, feeding the cast and crew, etc.
Once you've done these calculations, you'll have a good idea of what you can afford to pay your production crew and also what you should pay them. From there, you can go out to shreditors, production companies, or specialized individuals with offers or solicit bids to get an idea of what each individual or company has to offer in your price range.
Remember: There are a lot of variables when it comes to hiring a crew for digital-first. But the crew you work with should be determined based on the details of the project so it's tailored to your project's needs and your business' goals.
For more on how to get work on a film crew, visit Backstage's crew hub!