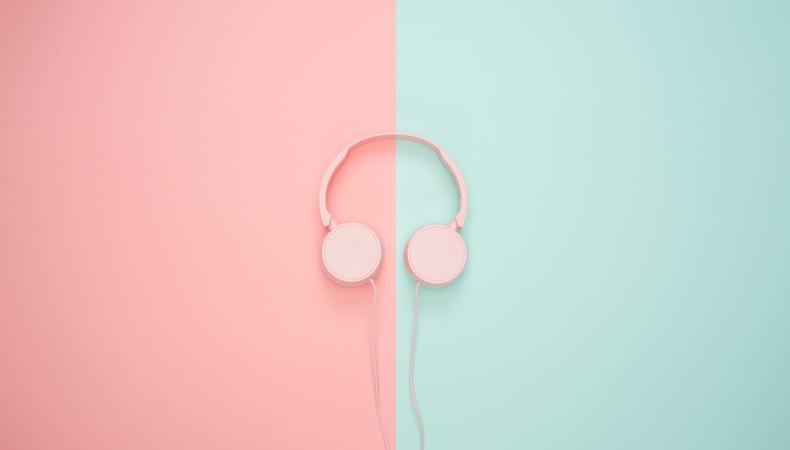 Whether you're listening to keep building your knowledge of your craft or to psyche yourself up for an audition, podcasts are a wonderful way to learn and be inspired. If you're not sure where to start, here are 26 podcasts I love and that come highly recommended by other actors. Some of these are still releasing new episodes while others are not but are still worth a listen!
Let's start with the podcasts you should subscribe to so you can receive their latest episodes:
Speak L.A. Podcast
Speak L.A. is an exciting podcast hosted by Jen Jostyn and Camille Thornton-Alson that interviews the top players in the film and TV industries. This podcast regularly features celebrities like Connie Briton, Ron Livingston, George Wendt ("Cheers"), and top Hollywood agents and casting directors.
In the Envelope
Backstage's own podcast features intimate, inspirational interviews with top acting awards contenders of stage and screen. Guests have included Julia Louis-Dreyfus, Nicolas Cage, Bryan Cranston, Renée Elise Goldsberry, and many, many more. It's truly a must-listen for anyone looking for advice, inspiration, and a feeling of camaraderie that even today's big names didn't always have it easy.
Hometown to Hollywood
"Hometown to Hollywood" is an uplifting and educational podcast hosted by Bonnie J. Wallace. I love this one because Bonnie is the real deal. As the author of "The Hollywood Parents Guide" and the mother of Emmy-winning actress Dove Cameron, she knows first-hand what it takes to be a successful child actor
Sound Advice
If you're a voice actor or want to be one, check out "Sound Advice," hosted by Backstage Expert Kate McClanaghan and veteran voice actor Jeff Finney. You'll get the scoop on current trends and techniques to help you break into today's voiceover market.
Audition Secrets with Justin Guarini
Need help with the audition process? Then check out Broadway veteran Justin Guarini's Audition Secrets Podcast. The podcast will show you what it takes to stand out from the competition! Learn how to avoid common mistakes and make it to the next level of your musical theater career through interviews with industry stars, directors, creatives, and actors.
Box Angeles
Mike "Box" Elder's interviews with casting directors, agents, comedians, and working actors cover how and why they got started in the business. While the most recent episode aired in 2020, the advice these pros offer never expires!
Actor CEO
Host Mike Moreno's conversations with actors, casting directors, and other industry professionals cover theater, film, and television. Tune in to learn tips, tricks, and best practices that help actors focus on what they can control and be the boss of their career.
The Think Bigger Podcast
This monthly podcast is hosted by veteran actor and certified life coach DaJuan Johnson (Amazon's "Bosch," "Grey's Anatomy") and features fellow artists and industry professionals having honest conversations about their path to success.
Broadway's Backbone
This podcast is dedicated to the voices you don't always hear from: the chorus of dancers, singers, and actors who are the backbone of every Broadway musical. Each episode interviews a Broadway veteran about their career, life, and dreams.
10,000 "No's"
Actor Matthew Del Negro describes his career as being told "no" for a living. Here, he gets up close and personal with top-shelf folks from all walks of life about the "10,000 no's" they've endured and the struggles they've overcome on the journey to where they are today. These bite-sized episodes are the perfect pick-me-up.
Audrey Helps Actors
Here Audrey Moore speaks with someone from the business to offer advice for actors on everything from auditions to how to better utilize your union.
VOHeroes Podcast
The "VOHeroes Podcast" is hosted by voice actor David H. Lawrence XVII who every episode gives listeners a look into the art, commerce, and other aspects of voiceover.
Looking for More? Here Are 10 Podcasts Every UK Actor Should Be Listening To
Hollywood Hustle
"Hollywood Hustle" shares the stories and struggles of those attempting to climb the ladder of success and how they survive in L.A., City of Dreams. It's a great balance of interviews about the craft and business side of the #Actorslife.
That One Audition with Alyshia Ochse
Film and television actor and producer Alyshia Ochse hosts an honest, humorous, inspirational podcast with your favorite on-screen storytellers and Hollywood influencers who reveal their most life-changing audition tales and the survival skills they've collected along the way.
The Young Actor's Guide
This podcast is dedicated to helping young actors and their parents find their way through this confusing, exciting business. It's hosted by Hollywood veteran Dana Bowling (casting director, audition coach, and mom). Bowling brings a CD's insider view, which is invaluable to both child and adult actors.
The Moment
Every actor needs a motivation boost from time to time."The Moment," with host Brian Koppelman, co-creator and executive producer Showtime's "Billions," delivers it. He interviews creatives about the pivotal moments that fueled their fascinating careers.
Off-Camera
"Off Camera" is a website, magazine, television show, and podcast hosted by director and photographer Sam Jones. Guests have included William H. Macy, Joseph Gordon-Levitt, Tim Robbins, Connie Britton, Jack Black, Olivia Wilde, Jake Gyllenhaal, and more
A Balancing Act
"A Balancing Act" is a podcast for anyone in the arts desiring more. The focus is on sharing conscious, uplifting, inspiring conversation about navigating the ups and downs of this beautiful, crazy business.
Indie Film Tribe
Hosted by Angela Matemotja, this is perfect for any actor who wants to create their own content. It's a wonderful collection of interviews with filmmakers, actors, and screenwriters to help you successfully create, market, and distribute your own projects. The podcast is on hiatus, but the advice is still valuable.
The views expressed in this article are solely that of the individual(s) providing them,
and do not necessarily reflect the opinions of Backstage or its staff.