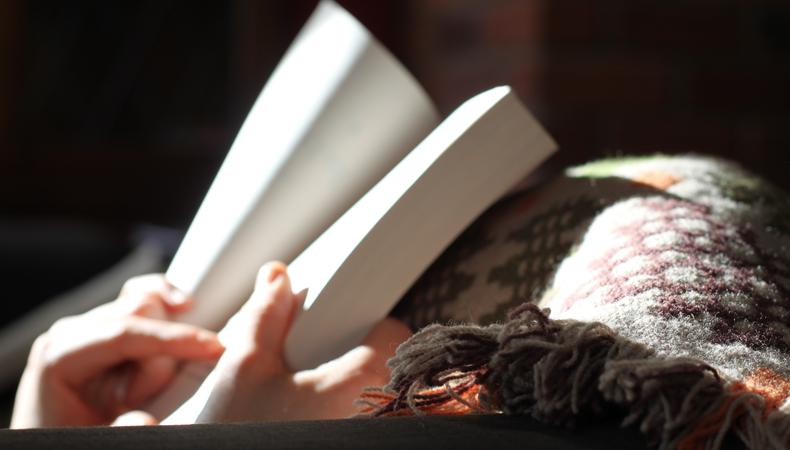 In a previous article, I recommended actors preparing to audition for college acting programs to adopt a positive perspective and plan to enjoy their experience. To aid in that process I advised you to prepare at least four monologues, but what should you choose?
How Backstage Can Help You Find the Perfect Monologue
Most colleges and conservatories require applicants to present two contrasting, fully memorized monologues no longer than two minutes in length from plays of established playwrights. Each monologue should be under two minutes, preferably ranging from one minute to one and a half minutes. Several programs request that one be from a classical play, usually meaning from a play by Shakespeare and that's 10–18 lines of verse. I recommend you include in your four monologues two from a contemporary play (one comedic, one dramatic) and two from a Shakespearean play (one from a comedy, one from a tragedy).
Check to see if the specific places you're applying suggest appropriate plays and characters, or contemporary monologues to avoid. For Shakespeare plays, don't stress too much about finding material that is less known, especially for women as there are fewer pieces written for women characters than men. I think it's entirely appropriate for women to perform Shakespearean male roles and there are several characters that are nongender specific.
What You Need to Know Before Delivering Your Next Monologue
For your contemporary monologues, you can search an anthology of monologues from published plays. There are several fairly recent collections that include "The Kilroys List: 97 Monologues and Scenes by Female and Trans Playwrights, Scenes for Latinx Actors: Voices of the New American Theatre" by Micha Espinosa and Cynthia De Cure, "Multicultural Theatre: Scenes and Monologues from New Hispanic, Asian, and African-American Plays" edited by Roger Ellis, and "Voices of Color: 50 Scenes and Monologues by African American Playwrights" by Woody King Jr.
My personal library includes "The Actor's Book of Contemporary Stage Monologues" edited by Nina Shengold, "Contemporary Monologues for Twentysomethings" edited by Jessica Bashline, "One on One, The Best Women's Monologues for the Nineties" edited by Jack Temchin and "Best Contemporary Monologues for Men 18-35" edited by Lawrence Harbision and Daniel Guyton. There are numerous websites you can use as well, including Backstage, that organize their monologues by categories. Sometimes websites include videos of actors performing monologues and recently I've experienced a disturbing trend where instead of reading the plays as part of their preparation, actors copy another's video performance. Don't do this. There is no short cut. Read the plays your monologues are from.
For examples of monologues that would be a good fit for your college audition, below are four lists for both men and women featuring dramatic contemporary, comedic contemporary, Shakespearean dramatic, and Shakespearean comedic monologues. I've chosen characters in their late teens to early twenties and tried to avoid offensive language. Most of the monologues are active, where the character is speaking to someone for a reason, has something at stake or is in a moment of discovery and not just telling a story. These monologues vary in length and some might need to be cut down. I've included the first few words and last few words of each monologue so you know what to look for in each play.
Young Women's Contemporary Monologues, Dramatic
1. "Crumbs from the Table of Joy" by Lynn Nottage
Character: Ernestine
Monologue: "There you have it, They white,…Seems to us only white folks can laugh on Sundays."
2. "Doubt" by John Patrick Shanley
Character: Sister James
Monologue: "He's taken an interest. Since Donald went on the altar boys…There was alcohol on his breath."
3. "Good As New" by Peter Hedges
Character: Maggie
Monologue: "We look around for heroes, desperate for heroes,…Now every time I look at you I will think, liar."
Character: Cici
Monologue: "She touched me and I flew…showing me her own sccc- ggghn mmm her-own—ssccrrmmgfmhm"
5. "Cleveland Raining" by Sung Rno
Character: Mari
Monologue: "Someone's sticking their face into the crib…And that gives me a strange kind of hope, a feeling that I can stay."
Young Women's Contemporary Monologues, Comedic
1. "An Octoroon" by Branden Jacobs-Jenkins
Character: Minnie
Monologue: "I know, right? Grace's a@# always talking about running away…Grace is such a mess."
2. "How I Learned to Drive" by Paula Vogel
Character: Lil' Bit
Monologue: "I don't know. Maybe it's just me, but do you ever feel like you're a walking Mary Jane joke?...but they're sending out these signals to men who get mesmerized, like sirens calling out to them to dash themselves on these 'rocks.'"
3. "A Chorus Line" by James Kirkwood, Nicholas Dante, Marvin Hamlisch, Edward Kleban, and Michael Bennett
Character: Val Clark
Monologue: "So, the day after I turned 18, I kissed the folks goodbye, got on a Trailways bus - and headed for the big bad apple. Cause I wanted to be a Rockette… For looks, three."
4. "In the Next Room (or The Vibrator Play)" by Sarah Ruhl
Character: Catherine Givings
Monologue: "Do you want more children, Elizabeth?...I suppose that makes me an inferior kind of women and a very inferior kind of Jesus."
5. "Miss Firecracker Contest" by Beth Henley
Character: Popeye
Monologue: "Oh well, I reckon what it was when I was sewing up there in front at the big store…'Popeye, you're fired.'"
Young Women's Classical Monologues, Dramatic
Character: Lady Anne
Monologue: "Foul devil, for God's sake, hence, and trouble us not…Which his hell-govern'd arm hath butchered!"
Character: Joan
Monologue: "First, let me tell you whom you have condemn'd...Will cry for vengeance at the gates of heaven."
Character: Cressida
Monologue: "Hard to seem won: but I was won, my lord,… My very soul of counsel! stop my mouth."
4. "Hamlet"
Character: Ophelia
Monologue: "O, what a noble mind is here o'erthrown!...To have seen what I have seen, see what I see!"
Character: Isabella
Monologue: "In brief, to set the needless process by,…For my poor brother's head."
Young Women's Classical Monologues, Comedic
1, "A Midsummer Night's Dream"
Character: Hermia
Monologue: "Now I but chide; but I should use thee worse,… So should a murderer look, so dead, so grim."
2. "Pericles"
Character: Marina
Monologue: "I am a maid,…And whispers in mine ear, 'Go not till he speak.'"
Character: Portia
Monologue: "Away, then! I am lock'd in one of them:… I view the fight than thou that makest the fray."
4. "All's Well that Ends Well"
Character: Helena
Monologue: "Then, I confess, Here on my knee, before high heaven and you… But, riddle-like, lives sweetly where she dies."
Character: Julia
Monologue: "How many women would do such a message?... To bring me where to speak with Madam Silvia."
The following non-Shakespeare monologues might be used as classical depending on the program, as they're not strictly Shakespearean verse:
1. "The Mistress of the Inn" by Carlo Goldoni
Character: Mirandolina
Monologue: "Huh! Marry Him!... Yes, I'll use every art I have to conquer this enemy of women!"
Character: Dorine
Monologue: "Yes, so he says himself. Such vanity… Think then what perils wait on your design."
Character: Mariane
Monologue: "Father, I beg you, in the name of Heaven… By exercising all your rights upon me."
4. "The Servant of Two Masters" by Carlo Goldoni
Character: Smeraldina
Monologue: "Stop, stop! what on earth are you doing?...I'd make every man who was unfaithful carry a branch of a tree in his hand, and I know all the towns would look like forests."
25 Amazing Acting Colleges You Should Know
Young Men's Contemporary Monologues, Dramatic
Character: Cory
Monologue: "I live here too!...all you ever did was try to make'em scared of you…put me out, come on!"
Character: Ken
Monologue: "Bores you?! Bores you?!... BECAUSE NATURAL LIGHT ISN'T GOOD ENOUGH FOR YOU!"
Character: Misha
Monologue: "For what it's worth, it wasn't just mom who raised me. It was you too asshole…I'm gonna forgive you. You'll see."
4. "The Dance and the Railroad" by David Henry Hwang
Character: Ma
Monologue: "Locusts travel in huge swarms,…Second Uncle never tortured actual locusts, just weak grasshoppers."
5. "Jesus Hopped the A Train" by Stephen Adly Guirgis
Character: Angel Cruz
Monologue: "Hail Mary...Hail Mary...Hail Mary, you're a lady, talk to your f@#%in' Son... please tell Miss Hameric I'm sorry cuz I am sorry—"
Young Men's Contemporary Monologues, Comedic
Character: Treat
Monologue: "I SAID I JUST NOW SEEN A FRIEND OF YOURS! I seen an old re-run of the Charge of the Light Brigade, staring none other than your old buddy Errol Flynn…And this time I am certainly not giving in."
2. "Maricela de La Luz Lights the World" by Jose Rivera
Character: Jason
Monologue: "We're not supposed to be rescuing people today, we're on vacation… You, Maricela, you could win the Trojan War single-handedly!"
3. "The Foreigner" by Larry Shue
Character: Ellard
Monologue: "Don't tell me you've never seen a knife…. Put 'em together. "Faw-werk" [...] Good! That was great!"
4. "Between Riverside and Crazy" by Stephen Adly Guirgis
Character: Oswaldo
Monologue: "Yeah but— wanna try some of these fresh organic raw almonds from Whole Foods instead?...don't take this wrong—but they say pie is like poison."
5. "Mr. Burns, a Post-Electric Play" by Anne Washburn
Character: Quincy
Monologue: "This is a cartoon. That's what we're doing. A cartoon… Maybe they'll take you in there."
Young Men's Classical Monologues, Dramatic
1. "King Lear"
Character: Edmund
Monologue: "Thou, nature, art my goddess; to thy law…Now, gods, stand up for bastards!"
Character: Prince Henry
Monologue: "For worms, brave Percy: fare thee well, great heart!... Till then in blood by noble Percy lie."
Character: Troilus
Monologue: "You understand me not that tell me so:..Hope of revenge shall hide our inward woe."
Character: Hotspur
Monologue: "The king is kind; and well we know the king…When he was personal in the Irish war."
Character: Claudio
Monologue: "Ay, but to die, and go we know not where;… To what we fear of death."
Young Men's Classical Monologues, Comedic
Character: Fenton
Monologue: "From time to time I have acquainted you… The maid hath given consent to go with him."
Note: This needs to be cut down.
2. "Pericles"
Character: Pericles
Monologue: "See where she comes, apparell'd like the spring,… To compass such a boundless happiness!"
Character: Tranio
Monologue: "Pardon me, sir, the boldness is mine own,…If you accept them, then their worth is great."
Character: Antonio
Monologue: "Orsino, noble sir, Be pleased that I shake off these names you give me:… Not half an hour before."
Character: Berowne
Monologue: "This fellow pecks up wit as pigeons pease,… Pay him the due of honey-tongued Boyet."
The following non-Shakespeare monologues might be used as classical depending on the program, as they're not strictly Shakespearean verse:
1. "The Servant of Two Masters" by Carlo Goldoni
Character: Truffaldino
Monologue: "I'm sick of waiting; I can hold out no longer… I'm sick of waiting; I can hold out no longer."
2. "The Rivals" by Richard Brinsley Sheridan
Character: Faulkland
Monologue: "In tears! Stay, Julia: stay but for a moment.—and long hoarded spleen, shall make me curse my folly half the day and all the night."
The views expressed in this article are solely that of the individual(s) providing them,
and do not necessarily reflect the opinions of Backstage or its staff.
Disclosure: This post is brought to you by the Backstage team and/or a Backstage Expert. If you purchase items through these links, we get a small share of the revenue from the sale from our commerce partner.