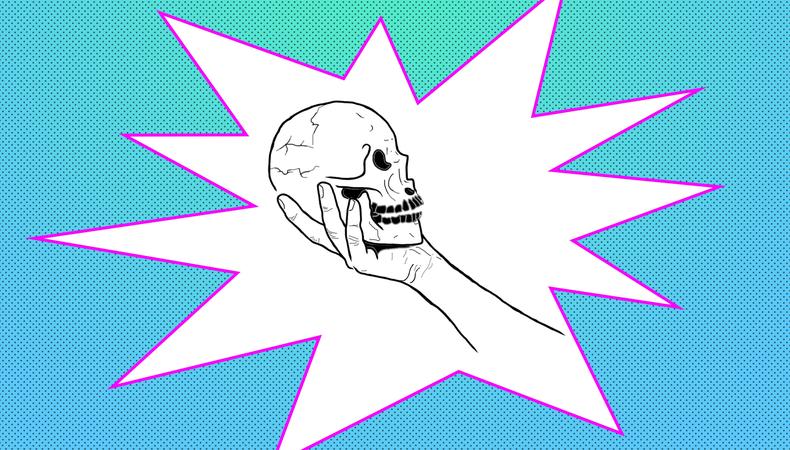 Though it may be an increasing rarity in the modern audition landscape, the art of the monologue is one to master. It's a time-honored acting tradition that serves equally well as performance piece and training tool. By delving deeply into a character's interior world for an intense minute or two, you can hone your craft and show your chops. However, selecting, developing, and delivering an effective monologue can often be a minefield riddled with clichés and inauthenticity. We can't all be Emma Stone belting it out at the end of "La La Land"—but we can certainly try. That's why Backstage has assembled its collective wisdom on the ins-and-outs of the art of the monologue. Whether you're looking to get into a high school ensemble or an Off-Broadway revival, read on and let the guidance of Backstage Experts, acting coaches, and casting directors empower you to harness the spotlight.
What is a monologue?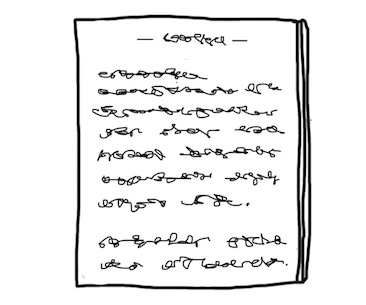 From the Greek "monologos," a monologue is an unbroken, single-person speech from a larger work that an actor may be asked to perform for an audition. It is not, as casting director Stuart Howard points out, "dialogue stitched together that eliminates the other character's lines." While an indispensable tool to have in any actor's arsenal, it can also be a daunting and meticulous task to find the perfect fit. A properly chosen and executed monologue should convey to your audience what your potential and realized strengths as an actor are.
There are many factors to consider when selecting a monologue for any given situation, but always bear in mind the speech's place in the context of its larger work. Consider reading the whole script or play to be part of your due diligence. As professor and monologue expert Herb Parker puts it, "If this monologue were cut from the play, would that change the play? If the play would be fine, it's not a worthy monologue to work on."
RELATED:
How to Determine if an Audition Monologue is Right for You
When does one usually perform a monologue?
The ultimate monologue performance happens within the project for which you've been cast, whether it be a play, a film, or TV series. However, they're also used to generally gauge a performer's acting ability, exhibit imagination through bold choices, and prove an actor's understanding of a project's overarching narrative.
While monologues are not the dominant audition material these days, they're still very important—especially for young actors seeking entrance to a high school or college theater program, or other actors early in their careers. Many audition scenarios will assign you "copy," "sides," or a "script," but a monologue gives you the most freedom and the most opportunities to stumble, so nailing it is very important. Oftentimes you will be asked to perform a monologue when auditioning for a play, a conservatory or acting program, or proving yourself to an agent.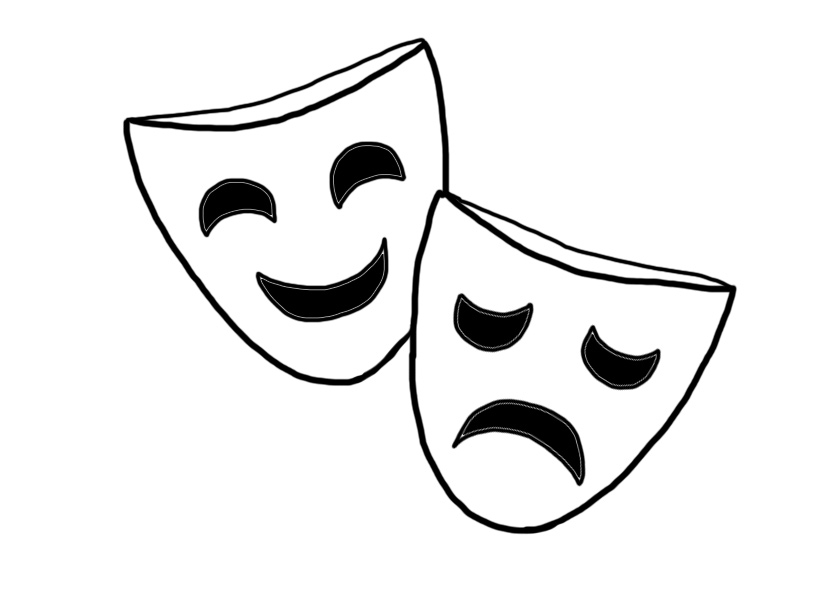 RELATED:
How to Get an Acting Agent
7 Ways to Find Your Next Monologue
What should I think about when searching for a monologue?
There's a nearly inexhaustible amount of monologue material out there, and finding the right one can be the difference between walking off sweating with dread or beaming with pride. Let's start with the objective and technical elements. First off, keep it short—60 to 90 seconds. This is something nearly everyone agrees on. Backstage Expert Gwyn Gilliss says that "Every agent I've ever met made up their minds about an actor in less than 10 seconds. After two minutes they change their mind and it goes the other way."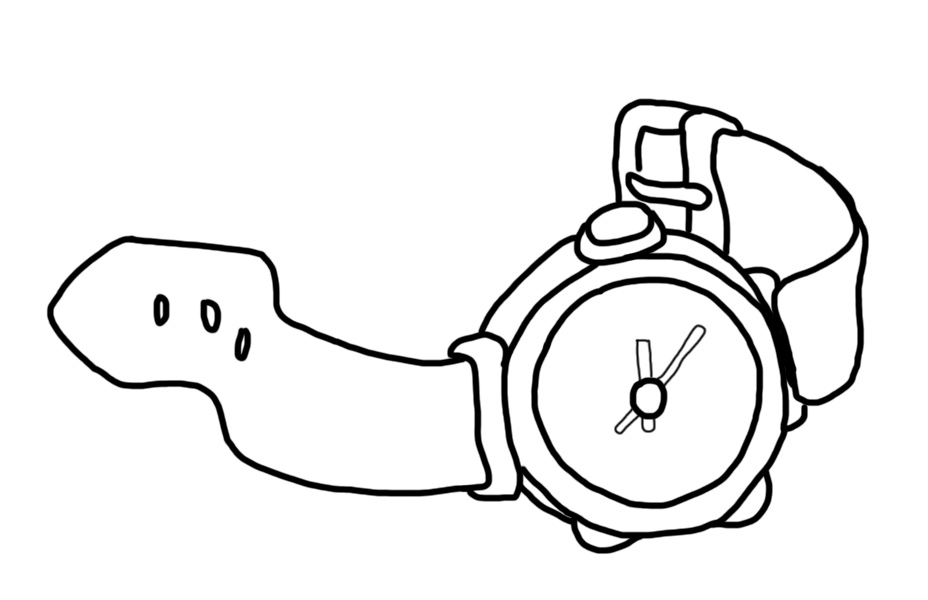 And Craig Wallace concurs, regardless of the audition situation: "Keep the piece at one minute unless otherwise instructed. This is important if you're going to use it to audition for an agent or casting director. People in those professions are used to seeing auditions on reels in short bursts…. If you're using it for stage or in a workshop, one minute is still a good idea, as your monologue will have more immediacy and you'll show that you have the skill and confidence to deliver in a shorter time frame."
OK, it's short—got it. Now what? Here's the tricky part: Though brief, your monologue should serve as a microcosm of your range and strengths as an actor, and should empower you to exhibit an emotional and narrative arc. "[Monologues] need to go somewhere and they have to have moments," says Backstage Expert Clay Banks. "In a very measurable and concise space, you can do all the work necessary to execute brilliance. And, because it's so compact you can really focus your attention on finding and filling those moments and executing an effective arc."
A good place to start can be a monologue that's serio-comedic, combining comedy with pathos and tragedy. Get them laughing, then hit them with an emotional wallop. Or, as Matt Newton suggests, find two separate monologues that explore contrasting emotive spaces. Show that you can be tonally nimble.
"Avoid the 'Johnny One-Note' monologues that show one emotion throughout," says Gilliss, an acting coach. "There is nothing worse than watching someone rant and rave angrily at the audience for four minutes. We all love to hear stories with twists and turns. Bring us along with you."
In addition to an emotionally vibrant piece, find one which has clear, direct actions and achieves an objective. "Choose an active piece," advises Professor Jackie Apodaca. "Story pieces, while funny or touching on the page, can spew out in an unfocused ramble."
RELATED:
9 Elements of a Great Monologue
3 Things to Keep in Mind When Preparing a Monologue
4 Tips for Performing Monologues
What Makes a Great Audition Monologue?
7 Monologue No-Nos
How do I know a monologue is right for me?
As important as it is to know the material and character, you have to know yourself. If you gravitate towards more delicate, quirky roles, don't go for a grizzled "Breaking Bad" monologue. Find something that you might easily be cast in. That's not to say never go against type, but if you are not a seasoned actor with an established type in the first place, you run the risk of wasting an opportunity.
"Choose something in your wheelhouse, especially if you're just starting out," advises casting director Lana Veenker. "Help the casting director picture you in a suitable, age-appropriate role. Don't make their job more difficult."
Also make sure that your chosen monologue demonstrates you can play the role you're auditioning for and fits into the larger scope of the project.
If you're a very young actor looking for their first monologue, finding a suitable one can be even tougher, so start by sticking to something in your age range. "A young teen should not choose a monologue about their day at work, their bad marriages, divorces, or lovers. Even if you play leading adult roles in your high school, you should choose roles close to your age," explains acting teacher and coach Rita Litton, who specializes in teen acting. "Contrasting pieces require a variety of situations, statuses, attitudes, and uses of irony and humor—not age span."
As with any creative endeavor, exposure is key. The more scripts and screenplays you read, and the more films and plays you watch, the more opportunities you'll have to find singular, exciting work that brings out your best qualities.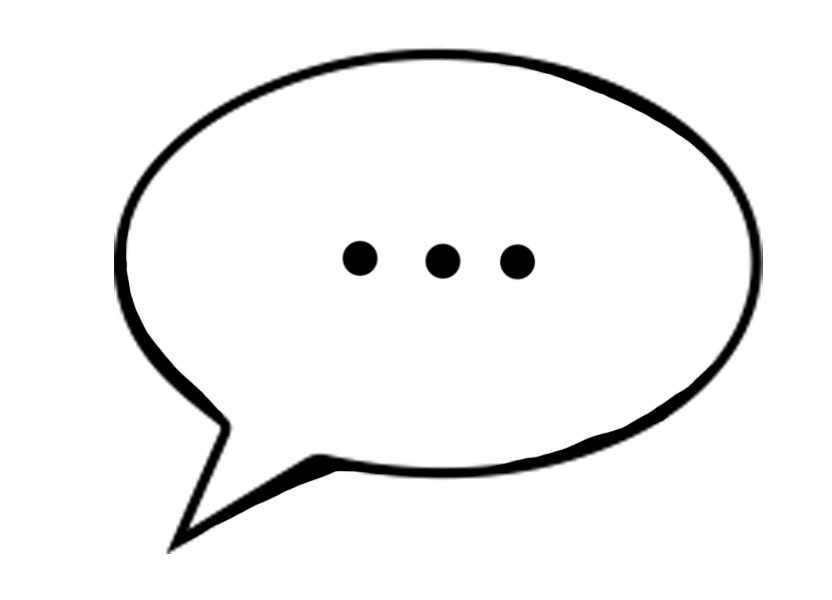 Since time is not an endless resource for working actors, Backstage provides a handy resource called The Monologuer. A search engine with over 600 classic and contemporary monologues for any type of actor, The Monologuer also provides synopses of the scene and surrounding work for context. If you chance into an audition opportunity that's right around the corner and need a piece to find a piece quickly, The Monologuer is a great place to start.
"You can find the perfect monologue using a combination of useful filters, including age-range, gender, play title, author, genre, and theme," says Vice President of Casting at Backstage Luke Crowe. "Need to find a contemporary, female comedic monologue about jealousy? A classical male dramatic monologue about love? A Shakespearean monologue for teens? No problem: Just choose the criteria you're looking for, run the search, and find the right monologue for any occasion…. And when you're looking at a monologue, the search engine's sidebar will automatically suggest related monologues—as well as suggesting thematically similar roles that are currently casting."
Use The Monologuer as a jumping off point when looking for new pieces, but don't cut corners! Read the full work from which the monologue is pulled for a good grasp on your character and their circumstances for the best shot at delivering a deep and authentic interpretation.
RELATED:
3 Things to Keep in Mind When Preparing a Monologue
Learn more about The Monologuer here!
Why do I have to read the whole script or screenplay?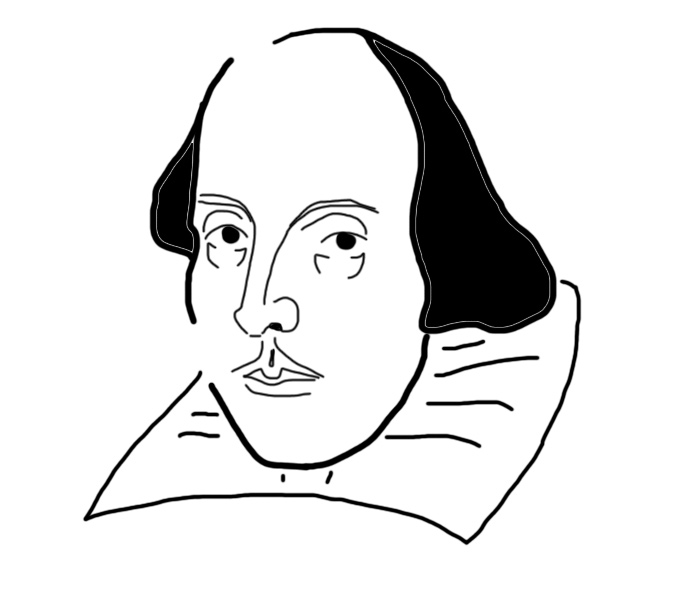 Not only is reading the whole work a good general indicator of its quality, but grasping the emotional and narrative context surrounding your monologue will help you fully inhabit the role in your short audition time. And if you choose a more well-known speech but fail to prep adequately, the agent or casting director may well be familiar with it and be quick to detect false moments.
"Read the whole script," says Lana Veenker, "this goes without saying. Give yourself the best chance by understanding your role in its full context. Even if you find a piece in a book of monologues, go back and read the original script as you research your character."
If you familiarize yourself with the characters in your scene, you will more easily establish a connection with your audience, even though you're the sole speaker. Avoid delivering a monologue that is "just a series of words spoken into the air," as acting teacher Craig Wallace cautions.
"Establishing who you are talking to and how you feel about that person in a deeply personal and specific way is what connects you to the piece and to the viewer…. Remember, you're still talking to someone—they're just being very quiet!
RELATED:
The Most Overused Shakespeare Audition Monologues
Backstage Experts Answer: 8 Overdone Audition Monologues
10 Best Audition Monologues for Actors
The Monologues You Should Never Audition With
How should I go about memorizing my monologue?
Nerves will try to find a way to throw you off your game come audition time, so it's imperative to know your monologue "backwards, forwards, and inside and out," says Expert Lana Veenker. You should be very familiar with the play or film from which the monologue is lifted, and the monologue itself should be second nature. Get a stopwatch or a friend to time your rehearsal to ensure that you will not go over your allotted time and scuttle the closing lines.
And if you don't have enough time to prepare, Veenker says not to force it: "Just found out about the audition and your monologue isn't entirely polished? Better to wait for the next opportunity. You don't want the casting director's first impression to be you going up on your lines."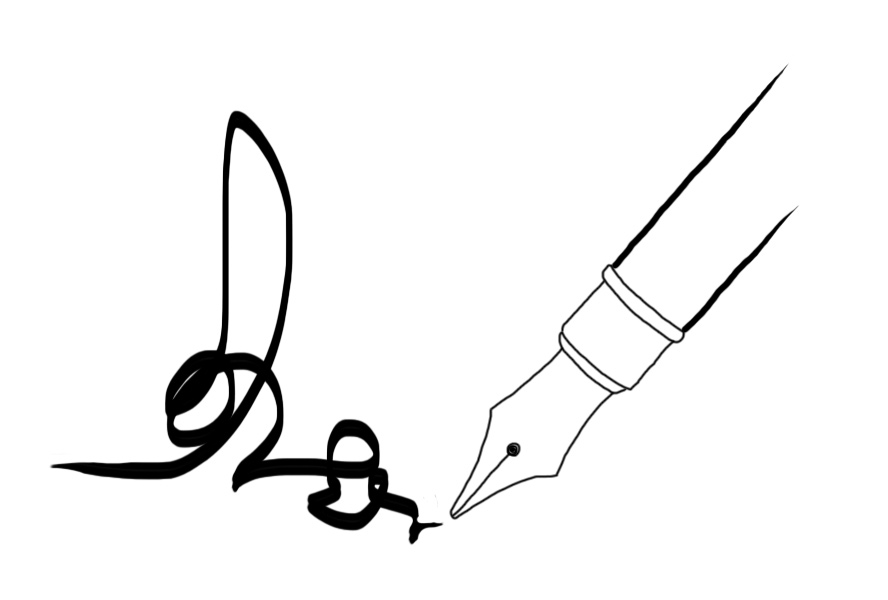 Not everyone has access to or resources for an acting coach, but if you do, all the better. Not only will they be able to help you select and craft a monologue that suits you, but they'll keep you on top of your game, says acting coach Clay Banks.
"As a coach, I expect and encourage the working actor to have, at any given time, at least five monologues ready to go (or in various stages of development). I'll let actors know that I personally can't take them very seriously if they don't have even one."
Can't find or afford a coach? Apps can lend a helping hand. The Rehearsal 2 app keeps your audition materials in one place and allows you to make notes along the way. Created by actor David H. Lawrence XVII, Rehearsal 2 has been touted publicly by actors like Jenny Slate, Donal Logue, and John Carroll Lynch. Finally, if nothing else, write your lines out and let muscle memory be your right-hand man.
However, before you put pen to paper to memorize, make sure you've read the piece aloud enough to be confident that the words feel right in your mouth and body. What looks great for you on page may not always translate onstage.
RELATED:
11 Tips for Monologue Challenged Actors
8 Tips to Help You Harness the Power of a Monologue
60 Seconds to Impress
Who are some great monologue writers, and what monologues should I avoid?
To be or not to be a bore to your audition audience: that is the question. While William Shakespeare's work offers an immense store of compelling monologues, there are many passages that are overused, and thus, best avoided. The words themselves are not clichéd, of course, but they've been delivered so many times, by the best veteran actors, and are so obvious that you risk coming across as lazy as easily dismissible, explains Backstage's Jack Smart.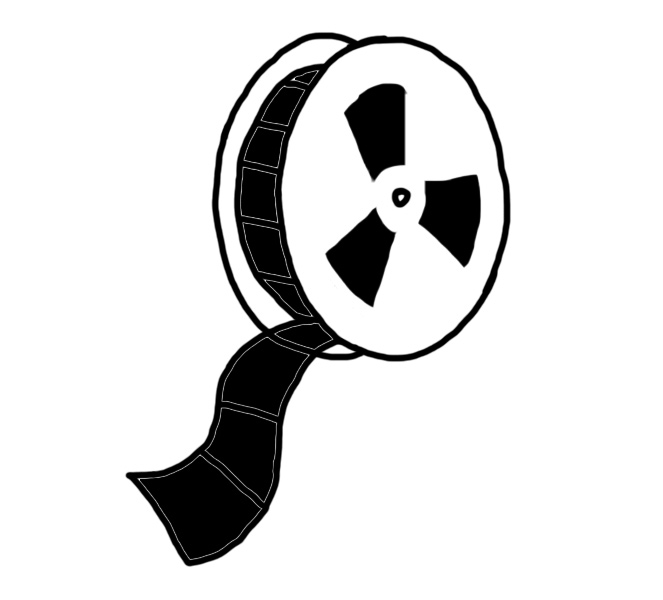 Outside of the Bard, there are several other distractingly iconic monologues that can snuff out your audition from word one, including those written by Simon, Labute, and Topor, or performed by larger-than-life actors like Denzel Washington or Jack Nicholson. If you can handle the truth, consider that in an audition space, you are not always closing and King Kong does have shit on you. Backstage Expert Gwyn Gilliss puts it bluntly: "You'll be compared to that star and you won't win."
Rather, acting coach Cathryn Hartt suggests that, "whatever monologue you choose, love it passionately and choose one that turns on your magic. If that happens, I'll watch you read a phone book. But remember, if you surprise your auditor with something fresh, they will already like you better."
Still, you have to start somewhere. Casting director Stuart Howard highlights 10 monologues as a "jumping-off" place in your search, including the works of playwrights like Chekhov, Rice, Brecht, Laurents, and novelists like Salinger and Roth. Although these pieces can be useful to familiarize yourself with the qualities of a great speech, a monologue should ultimately be about showing your best qualities that are relevant to the project. Again, exposure is key.
"I urge you to read, read more, and then read even more," says Howard. "Fall in love with the writer's words and choose the best monologue in which you can show that love to us."
Illustrations: Adam Lee