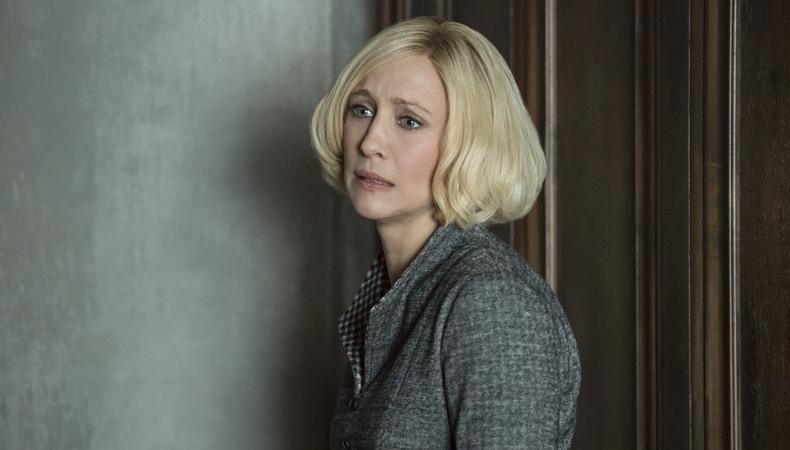 For the cast of A&E's "Bates Motel" creating a story around the iconic film "Psycho" has been no small feat, but the close–knit production has plodded into territory few network actors get to tread- production. The additional perspective provided by being on the other side of the camera has helped the actors in more fully crafting their characters.
After penning a season 4 script, Freddie Highmore, the fledgling psycho Norman Bates, admits he didn't necessarily learn more about his character from writing, but instead gained insight into the broader scope of the show. "I think it was more getting in touch with the other characters as opposed to necessarily Norman. I mean, certainly there was a shortcut in the process once the script was finally there in terms of how I was going to interpret it as Norman," he explains.
While Highmore took a stab at writing an episode, his coworker got cozy behind the camera. Nestor Carbonell's character, Sheriff Alex Romero, may run the fictional town of White Pine Bay, but the actor himself occasionally runs the set. Carbonell, who will be directing his third episode next year says, "I certainly see the show through a different prism now. I'm looking at the totality of the story. Usually as an actor you're myopic about your point of view and about getting your objectives." He states that as a director he's learning to see whose point of view is favored in a given scene. "So even if I'm selfishly as an actor wanting it to favor me, I have to now be somewhat objective and say 'No, this scene is not about Romero; it's about so-and-so's point of view.'" Carbonell also notes that his character choices can change after seeing the playback of the scene.
Although Vera Farmiga who plays the chronically sympathetic Norma Bates has directed for film, she forgoes officially taking on an episode in lieu of lovingly bossing around her onset family. "The boys will tell you I direct them all the time, I'm always telling them what to do." Farmiga, who also serves as an executive producer, admits that she tries to stay "hands off" during development, but notes one exception when she encouraged a deeper dive into a storyline featuring Norma's brother. "I had met Kenny Johnson and I thought he was so special. He had showed up for one [episode], and I said, 'This is an unfinished symphony you have to explore.'"
Creators Kerry Ehrin and Carlton Cuse not only pen the drama, but are also actively involved with their actors. Carbonell says that the opportunity to present ideas is not typical of most productions. While the actors don't usually pitch ideas, Ehrin says, "When they do pitch ideas, they are good ideas." Carbonell notes that the discussions tend to be more about broad strokes and where the characters are emotionally than specific plot lines. But he admits he's been privy to a few scraped ideas, "I think I was supposed to die at the end of 4, that was the original intent…but like I said things do change and I love that, I love that they're open and alive to 'well hold on, maybe [we should revisit] our original thought…or now that we've seen certain dynamics or certain things in the story that work better…let's go this direction." Carbonell finds the malleable structure of the writers room to be uniquely inclusive. Cuse lauds the collaborative process they've created, "I don't think they have any desire to influence the story. They really just want to understand their intentions so they can do their best job as actors. We have a wonderful collaboration with them."
To find out who's producing your favorite TV show checkout Call Sheet's Production Company Listings!
Pictured: Vera Farmiga in "Bates Motel"