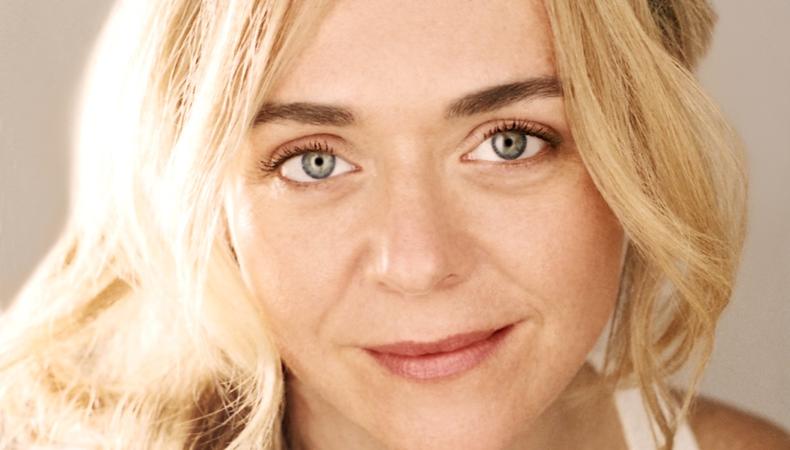 A veteran of the New York stage, Rachel Bay Jones shines like never before in Benj Pasek and Justin Paul's buzzy new Broadway musical "Dear Evan Hansen." She breaks audiences' hearts as Heidi, the single working mother to Ben Platt's titular hero; it's a bare-all performance that captures the soul of a mother who's stretched thin but doing the best she can for her troubled son. Heidi earned Jones a featured actress Drama Desk nomination earlier this year; expect her to top many Tony Awards shortlists this spring.
Tell us about 'Dear Evan Hansen.'
It's a pretty intricate story. I think all of us have a different way of explaining the show, and none of us have landed on a perfect answer. It's a show that really speaks to the heart of a lot of people. It deals a lot with connection and forgiveness and imperfections, and it's a story that needs to be told.
Have you ever used Backstage in the past?
I lived by Backstage religiously when I first moved to the city, when I was a young woman. There was no online anything, so I'd always run to the newsstands to pick it up as soon as it would come out and hope to grab it because everyone else did the same thing. It was exciting to be young and in the city, and Backstage was a real resource for how to get a job and how to be an actor.
What was your first headshot like?
[Laughs] It was really cute. I was 12 years old, and I had little dimples and little chubby cheeks and very feathered 1980s hair. It was still black and white. I got rid of most of them, but I'm sure my mom has a copy somewhere.
What advice would you give your younger self?
Try to remember who you are and don't worry so much about who you think other people expect you to be. That's the most important thing I wish I'd known. Just remember that the reason we're doing this is because you have something to say as an individual, as an artist, and [that] the more finely tuned you can make your voice, the more likely you are to be heard.
How do you typically prepare for an audition?
Winging it is never a good plan for me because I get very nervous. Nerves were always a big part of what held me back for many years. So [my goal is] remembering what it is that I wanted to say with the material, remembering that this is just an opportunity for me to investigate the material as an actor and as a singer, and to say what it is that I want to say to this material. How would I play this part? How do I want this song to sound? [That] gives me a foundation to build upon and something to hold onto if I start feeling out of control with my nerves in the audition room. I liken it to some kind of old-fashioned watch salesman, where they open up their coat and they're like, 'You wanna buy a watch? I have 50 of these kinds of watches. Oh, you don't want any of these watches? OK, well, I'm gonna take them somewhere else!' You can't be something other than what you are; you can only be more truly who you are. So you can do your work, and if they want that, then they want that. If that's not what they're looking for, there's nothing you can do about that.
How did you get your Equity card?
I got my Equity card when I was a teenager, auditioning for a local production of "Jacques Brel Is Alive and Well and Living in Paris." I'd already done a few professional jobs by then, but I auditioned for this show literally barefoot, sitting on the edge of the stage singing a folk song called "One Tin Soldier," an antiwar song. They cast me in it and gave me my Equity card.
Do you have a go-to audition song?
I don't! I used to have those, but I can't remember what any of them were. There were some pretty ones. Now I'm mostly asked to learn the songs from the shows I'm auditioning for, but it was a lot of fun to search for material, because one of the most fun things, and one of the things that you can grab onto when you have an audition, is an opportunity to sing a song that you love. Do something that speaks to you on some level. And then you have an opportunity to perform it. I think that is exciting to us and that overrides a lot of the other negative aspects of auditioning.
Ready for Broadway? Check out our theater audition listings! And for acting advice, visit Backstage's YouTube channel!