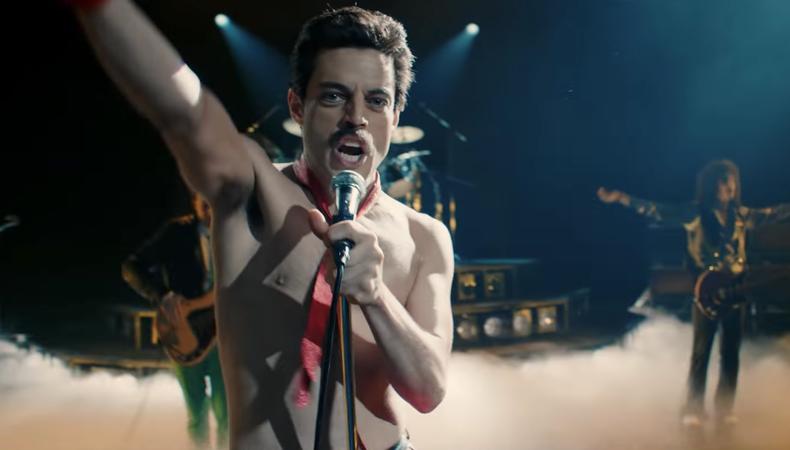 The success of Freddie Mercury biopic "Bohemian Rhapsody" has been unfortunately tinged by allegations of sexual abuse against the film's director, Bryan Singer. The scandal has affected almost everyone who worked on the project, not least of which are the actors who have had to continue promotion amidst the ongoing investigation.
Sadly, this is far from an isolated incident and many actors have had to navigate this very treacherous terrain. How does one support the project at hand without ignoring the elephant in the room? Rami Malek is figuring that out now.
"My heart goes out to anyone who has to live through anything like what I've heard and what is out there," Malek, who's currently Oscar-nominated for his turn as Freddie Mercury, said at the Santa Barbara International Film Festival. "It's awful, it's remarkable that this happens, I can appreciate so much what they've been through and how difficult this must be for them. In the light of the #MeToo era that this somehow seems to exist after that, it's a horrible thing."
RELATED: Rami Malek: King of Queen
When asked about his personal experience working with the disgraced director, Malek himself admitted that it's a difficult point of conversation because he wants to keep the focus on the work and subjects of the film. He was explicit, however, that he wants others to feel they can share their stories.
"I've sat here and talked about how everyone deserves a voice and anyone who wants to talk about what happened with Bryan deserves to have their voice heard," he added. "In my situation with Bryan, it was not pleasant, not at all. And that's about what I can say about it at this point."
While the industry is far from perfect, Malek did end by mentioning a bit of justice."For anyone who is seeking any solace in all of this, Bryan Singer was fired," he said. "Bryan Singer was fired, I don't think that was something anyone saw coming but I think that had to happen and it did."