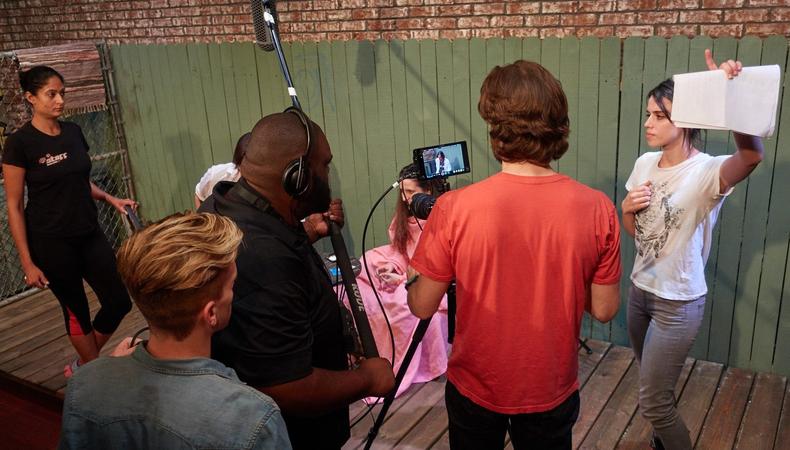 In 1935 Sanford Meisner joined the acting faculty of New York's Neighborhood Playhouse, thus beginning a revolution in American acting training. Although Meisner was exposed to method acting at the Group Theatre, his approach differed significantly; like the Russian master of acting Constantin Stanislavski, he rejected the use of affective memory and developed a technique based on repetition, reaction, and living truthfully under imaginary circumstances.
Grant McGowen, producing artistic director at Atlanta's five-year-old professional theater, Pinch 'n' Ouch, has ushered in an acting revolution in the Southeast with his intensive four-level Meisner Acting Immersion course. McGowen got his graduate degree at the New York Conservatory for Dramatic Arts, immersing himself in the same Meisner techniques that guided the careers of Kathy Bates, Jack Nicholson, Julianne Moore, and countless others. He tells Backstage how such techniques can be important for actors' vitality.
How were you first introduced to the Meisner technique?
I studied the Meisner technique at the New York Conservatory for Dramatic Arts. I was fortunate to learn many other acting techniques, including Strasberg, Adler, Stanislavski, improv, viewpoints, and others. The Meisner technique was the most effective foundation for believable acting that was rooted in the truth of human emotion. I was so moved by the results of Meisner's exercises that I started a theater in dedication to his work.
Did you work personally with Meisner?
Sandy passed before I started studying, but his presence is still very much alive in the acting community. He instilled passion into artists and it was very clear he wanted to move audiences with work that is emotionally true. He was never concerned with money or fame, however many of his students became famous. I find that interesting.
What can an actor hope to gain from this training?
An actor who studies the Meisner technique for at least two years, regardless of their level and experience, will become more truthful, imaginative, sensitive, instinctive, expressive, collaborative, and emotionally accessible.
How do you help actors achieve those qualities?
It's like going to the gym, really. My job is to coach, to assess what muscles need training. There are many foundational exercises that I teach that help actors form better acting habits, such as listening, being less self-conscious, and being open and expressive to their creative instincts. But skills take time and practice to develop, especially if you want to be consistent with your work. I'm only impressed by the actors who can consistently perform in nine shows per week, not three out of the nine. It takes conscious effort and understanding to develop instinctual, unconscious habits, and that can be challenging for students.
Why is Pinch 'n' Ouch Theatre so dedicated to an ongoing acting training program?
The artist must always be learning. It is their passion, will, and curiosity that keeps them marching. Training does not only develop an artist's skills, it develops a discipline—a habit for doing something well and being consistent. It also is a collaborative environment to work with other artists. That sense of community is really what it's all about.
Pinch 'n' Ouch Theatre will present the Atlanta premiere of Johnna Adams' "Gidion's Knot" in March, directed by Hillary Heath and starring Monique Grant and Vanessa Aranegui—all McGowen's students. To learn more about the company's shows, readings, classes and workshops, and two film festivals (now accepting submissions), visit their website.
Inspired by this post? Check out our Atlanta audition listings!