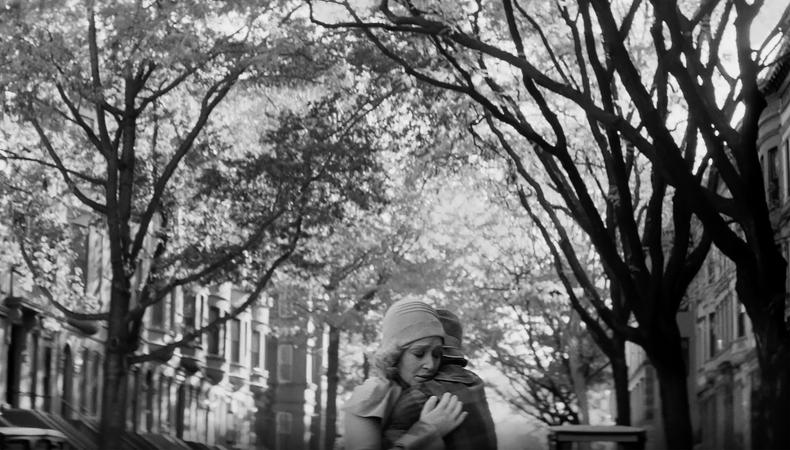 "Unless you feel like you have to tell the story or it's going to bother you forever," says Rebecca Hall, "it's probably not worth it." She doesn't mince words; creating a film can be a grueling, almost impossible feat. The only person who can make it happen is a filmmaker with sheer determination.
Take Netflix's "Passing," which Hall adapted last year from the 1929 novel by Nella Larsen for her directorial debut. The script sat in her drawer for about seven years, at which point she finally started to think it might have a shot at getting made. It took another seven years for that to actually happen. "It sounds like a while. It's, shockingly, pretty standard," Hall says.
Along with some "crucial encouragement" from people she trusted, what compelled Hall to keep going was more than just a connection to the material; it was a search for understanding through the material. The story centers on the relationship between two Black women in segregated 1920s New York, one of whom is "passing" as a white woman. The novel struck a nerve with Hall, whose mother was biracial, as she knew her own family had possibly had a history of passing.
"When I first read the book, I didn't understand why it moved me as much as it did," she recalls. "I had to write the screenplay to try to [come] to grips with what I was feeling, the intensity of it. And then, because I still didn't completely understand that, I had to make the film." Only through the course of creating and then releasing the movie, she adds, has it "become clear to me that there was this source of pain in my mother's life that I could perceive but couldn't name. This process has changed that."
Though she's best known as an actor for her roles in films like "The Prestige" and "Vicky Cristina Barcelona," Hall always wanted to direct. "In a different world, I might have gotten there sooner," she says. (See again: Filmmaking is very hard.)
When the time did finally come for her to sit in the director's chair, she had a lot to learn. "Nothing teaches you how to be a director better than directing," she continues. However, "acting and directing are [more closely] allied than we think.
"I believe in acting on a macro scale," she adds, "in the sense that I don't think my character behaves in a vacuum; they are part of a larger story that it is my job to serve…. Directing is an extension of that; but instead of your one character, you've got to get all the characters and the whole film from point A to point Z. Instead of having your body and voice as tools, you have an entire potential visual language, rhythm, music, and all the apparatuses of filmmaking."
The proximity between acting and directing is precisely why Hall encourages other actors who are intrigued by the prospect of stepping behind the camera to "give yourself permission" to do so. After all, so many of the innate qualities of actors—Hall cites curiosity, creativity, and teamwork among them—lend themselves to directing.
"Don't imagine that there's some sort of mysterious qualification that you are lacking," she says. Of at last making her own directorial debut, she adds, "In a very real way, the biggest lesson I learned was to trust myself. I wanted to make films my whole life. I didn't really know if I could. By the end of it all, that is precisely what I learned. That sounds sort of glib, but it's the truth: The biggest thing I learned was that I could do it."
This story originally appeared in the Feb. 10 issue of Backstage Magazine. Subscribe here.
Looking for remote work? Backstage has got you covered! Click here for auditions you can do from home!