Still in full glam from her photo shoot and soon making her way to an evening appointment in Los Angeles, Tessa Thompson has come a long way from hoarding copies of Backstage 16 years ago. She remembers circling potential auditions between waitressing shifts and eventually landing her first television role, a bootlegging lesbian on an episode of "Cold Case" in 2005.
"Backstage has been a huge part of my narrative, actually, so this is quite surreal," she says on a sunny September afternoon, a glint in her eye and a smile on her face. Conversation with Thompson comes easily, like catching up with an old friend—if that friend were a headline-grabbing, award-winning actor.
In the years since "Cold Case," Thompson has starred in Justin Simien's groundbreaking film "Dear White People" (which spawned four seasons of a spinoff series of the same name on Netflix), played opposite Michael B. Jordan in the "Creed" film series, smashed into the Marvel Cinematic Universe in "Thor: Ragnarok," and earned her first Emmy nomination this year for Amazon Studios' romantic drama "Sylvie's Love." Her next project is Rebecca Hall's Oscar-buzzy "Passing," a thought-provoking reflection on race, womanhood, family, and jealousy based on Nella Larsen's gut-wrenching 1929 novella. The film will stream on Netflix starting Nov. 10.
Considering all Thompson has accomplished, it's surprising that she once didn't think of acting as a viable career path. "I couldn't see my place in Hollywood. I didn't get the inner workings of the business, of the industry," she reflects. "I don't have any actors in my family. I didn't really understand how people made a living out of it, but it was something that I always loved."
She grew up in L.A. and was drawn to theater from a young age, but she always considered it more of a hobby. She thought she was going to be a lawyer and went to Santa Monica College to study cultural anthropology while waitressing and acting on the side. Her academic studies soon ended, but Thompson says performing scratches a similar itch.
"Many of my interests intersected with storytelling and interrogating why we do the things that we do as humans," she says. "[It] had to do with persuasion and how you create a narrative that people can get behind. When I look at all the things that I've been interested in, they, in some way, relate to some of the fundamental things that are required for what I do now."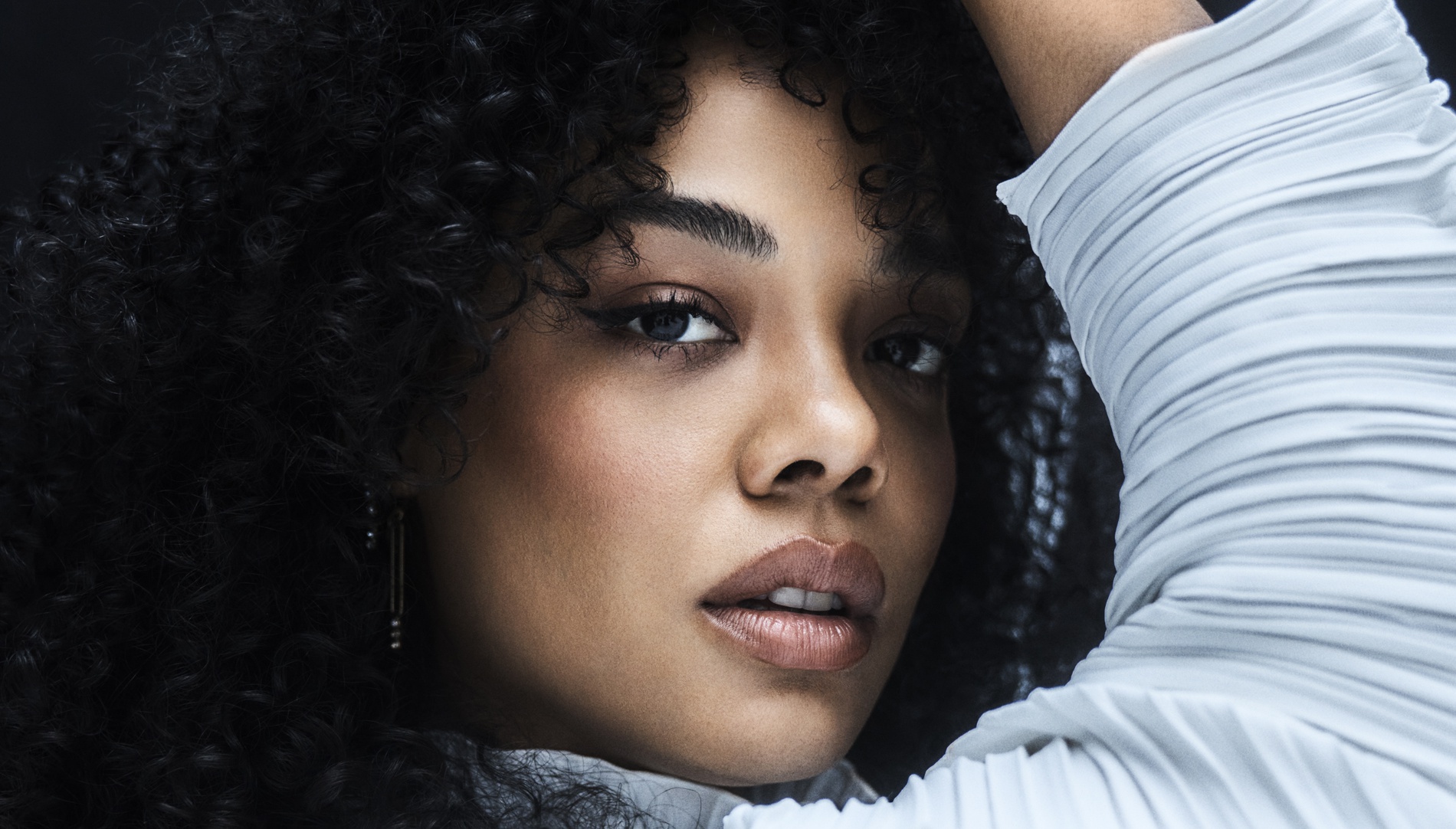 Her first substantial role was Jackie Cook on Season 2 of "Veronica Mars," the UPN-turned-CW-turned-Hulu series that has become more beloved post–UPN cancellation than it was when it originally aired.
"I think that was my third audition," recalls Thompson. She says those first successes were directly related to the work she was doing on stages around Southern California. In 2002, she starred as Ariel in the Los Angeles Women's Shakespeare Company's production of "The Tempest" and as Juliet in the Theatre at Boston Court's "Romeo and Juliet: Antebellum New Orleans, 1836." She received an NAACP Theatre Award nomination for her performance in the latter. Casting directors and studio executives soon came knocking. "I can sort of trace all of the early things that happened in my career to [theater]," she says, adding, "There are tons of people around the country, around the world, who are doing plays and things in their hometown—it's just that their hometown is not Los Angeles, California."
One of Thompson's favorite parts of acting is diving headfirst into the world of every character she plays, as she did on "Veronica Mars" and now in "Passing."
"I really love that period of preparation that has to do with reading and taking in, from so many different avenues, things that relate to the world that you're in," she says. "If it's a period piece, like with 'Sylvie's Love,' it's really fascinating to read women's magazines of the time. So much of what you think about yourself is in conversation with what people tell you about yourself. It was interesting to read a ton of publications and look at advertisements from that time and think about the woman that [Sylvie] wanted to be relative to the woman that people are telling her she ought to be. Sometimes it's the emotional landscape of the piece, and investigating it, interrogating that. It all starts from a very personal place. You either expand or diminish things that already exist in you. That's the way that I like to think about character; there isn't such a separation."
Of her dozens of great roles to date, she's perhaps fondest of playing Detroit in "Sorry to Bother You," her "bonkers" 2018 film with LaKeith Stanfield. She says that writer-director Boots Riley "just gave me such a tremendous amount of freedom in terms of sculpting her and how she looked. That was a very fun one."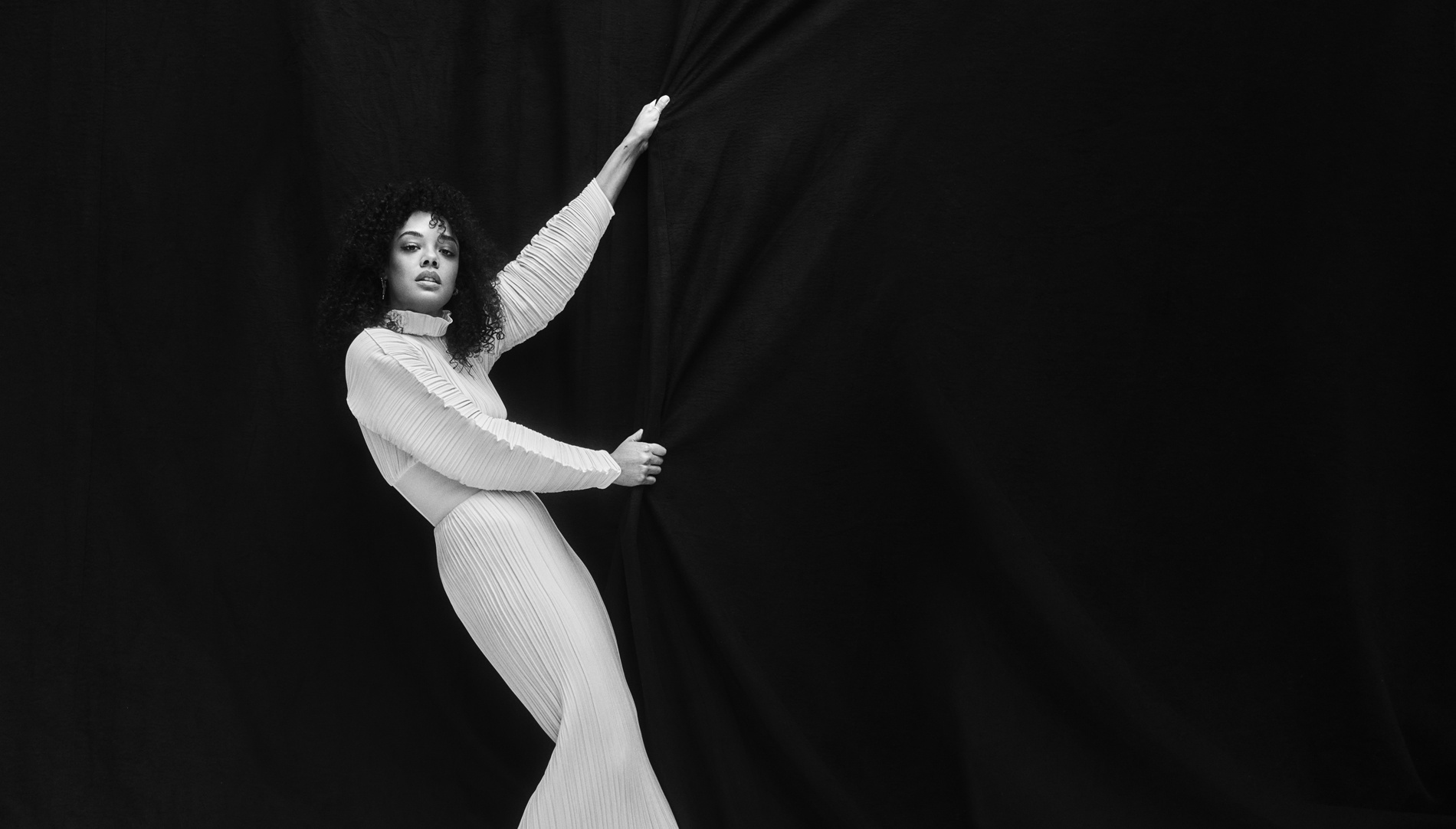 How does her approach translate to the fantasy playground of the MCU? Thompson relished the opportunity to play the ass-kicking Valkyrie, who also appears in "Avengers: Endgame" and next year's "Thor: Love and Thunder."
"I was really fascinated by the demands of green screens, what that does to performance," she says. "In a way, it's pure imagination to have to create things that don't exist, or to be acting opposite a tennis ball and imbuing it with a sense of the character that you're supposed to be looking at." World-building inside her own mind was part of the fun. "When I see performances in those big genre spaces that feel really grounded and human, I know that the actor has created that in spite of the confines of the piece—because sometimes they're in a green room by themselves; the person they're acting opposite has already shot their thing, and they haven't even seen it. To create that kind of intimacy, I thought, would be a really interesting challenge."
That hunger drives Thompson's search for new roles. She likes projects that scare her, "as long as it's a kind of fear that you can breathe into and give oxygen to."
In "Passing," Thompson's Irene is a guarded woman who spends a day in segregated New York City on the white side of town. Irene, like Thompson, is biracial. In Larsen's original story, her lighter skin tone and slightly more Eurocentric features allow her to "pass" as white in certain spaces, giving her a sense of privilege and safety that isn't normally afforded to Black people. While running errands, Irene bumps into Clare (Ruth Negga), a friend from high school who has fully assimilated into society as a white woman. Even her husband, John (Alexander Skarsgård), doesn't know she's actually Black. Irene and Clare catch up, giggling about the con opportunity that their light-skinned privilege has opened up for them. Once Clare sees how happy Irene is living in Harlem with her Black husband and sons, she begins to throw caution to the wind and effectively opens the floodgates for an imminent tragedy.
Thompson worried that the "intense interiority" of the characters' thoughts wouldn't translate from page to screen, but Hall and her actors tackled that head-on. "There are depths of feeling that she doesn't express, that she tries to repress very earnestly until they don't have release," Thompson says of Irene. "That was a really tricky thing to prepare for, because it meant that I needed to try to track and understand all those thoughts."
One of the methods she used was to transport herself into Irene's music. A piano piece called "The Homeless Wanderer" plays as a musical motif throughout the film, and Thompson had multiple versions of the song playing on a loop while she was on set, some sped up and some slowed down. The song helped her trace the character's state of mind. "I don't typically work with music as closely as I did on this one, but Rebecca really felt like that song and these sort of sounds were almost a character in the film. I liked having them around, even when the audience wouldn't be hearing them."
The actor also credits Hall, who is making her directorial debut with the film, with giving the cast room to play. "I think we both left a healthy amount of space for both mystery and mischief," she says. "What people might assume could be a very heavy, still, measured set was actually quite a free one."
While "Passing" is set nearly 100 years ago, it echoes conversations we're still having today around Black people and discrimination, police brutality, and safety. "There's always the negotiation, unfortunately, if you have children that are in a Black body—how you prepare them for those eventualities or possibilities," Thompson reflects. "It didn't feel like we were digging up something antiquated."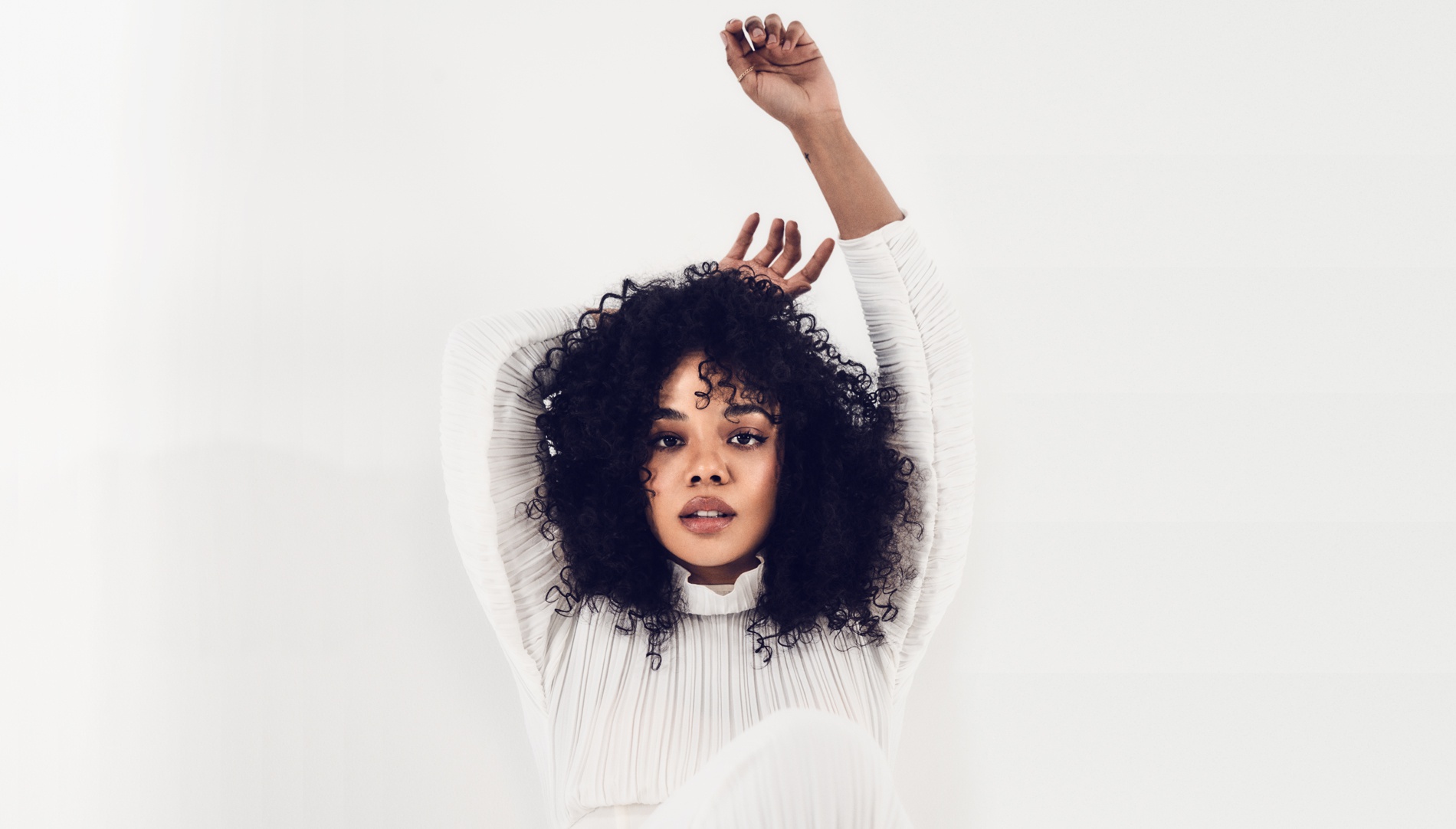 Taking oneself back in time, no matter the period, can easily unearth racial trauma for Black performers. Asked if it ever feels dangerous to situate herself in those eras, Thompson pauses, then poses the question: If a Black person had the option to travel back into the past, which time period would they go to? "My answer is none," she says with a laugh. "For us, for folks of color, and specifically for Black Americans, [there is] no other time in American history would I volunteer to go to."
Thompson believes Irene feels "hemmed in"—not just by her race, but by her womanhood, her fears, her politics, and the reality that's shaped her. "When she's presented with Clare, who has a certain amount of freedom, no matter how sort of repulsive it is, Irene has political and rational reasons why she maintains a certain amount of judgment for how Clare is living. The truth is, she has a real longing, in some ways, to also live that way. And that way is just to be without shame, without guilt. I think shame and guilt are the things that disconnect us from the fullest expressions of ourselves."
" 'Passing' is not really a film about race," Thompson concludes. Instead, it's "about the ways in which we pass for all things—the ways in which we pass inside of gender expressions that don't sit right on us; the way that we pass for happy inside of domesticity, which I think is Irene's biggest problem; the way that we pass inside of our relationships; the way that we pass in terms of our sexuality." Thompson wonders aloud how Irene's own queerness is also "up for interpretation," that "there are some folks who read Larsen's novella and see it primarily as a queer piece of literature, and there are some people who will miss that entirely." But "if you had plucked Irene out of the '20s, would she be a fuller expression of whatever her queer self is? Maybe, potentially; I don't know."
Therein lies the thrill of Thompson's craft: Giving her art to the world ignites her imagination, plants the seeds for much-needed discourse, and hopefully, inspires cultural change—not just around colorism, but around what it means to laugh, connect, desire, cry, and be alive. If artists are the "custodians of culture," as Thompson believes, her art can infinitely reverberate, far beyond anything we can ever hope to measure.
Looking for remote work? Backstage has got you covered! Click here for auditions you can do from home!
Photographed by Shayan Asgharnia on 9/25 in Milk Studios in L.A.