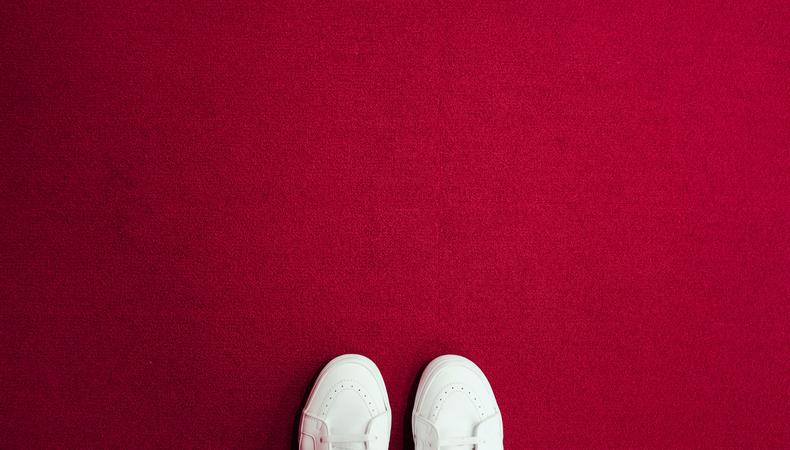 Is Hollywood really Hollywood without some red carpet glamor? There's always a red carpet event taking place in L.A. and depending on the size of the event, you can expect some press to be in attendance.
It's easy to get wrapped up in the glitz of a red carpet with most attendees focusing on capturing their best lighting and angles for social media. But there are some strategies you can incorporate when you get a coveted invite to walk the carpet, whether in L.A. or elsewhere. Here are some basic things to be conscious of:
1. The event itself.
Is this a charity event? Movie premiere? You need to know exactly what you're attending. For example, a charity event will prioritize an emotional connection to its audience, giving you an opportunity to relate your own experience to what the charity stands for. Think of a relatable, genuine story you can share with the press when asked. Movie premieres will often ask lighter questions, so remember to keep answers quick, to the point, and end with a simple plug for whatever project you may be working on.
2. What you want to promote.
Remember that the press present at an event is there for that event. If you try to promote a project that has nothing to do with the event, it will most likely get cut from anything that gets published. To increase your chances of getting your picture published or a media mention, be respectful of the press' time and think of sound bites that can be a win-win for both you and the press.
READ: Everything You Ever Need to Know About the Tony Awards
3. Not all media will want to talk to you.
Remember, press and media personnel have their own assignments. If a host asks a simple question and you launch into a two-minute answer, they'll lose interest. Also, be aware of any VIP or talent associated with the event—a publicist will likely push them through to media outlets and cut your time. Keep it short and sweet.
4. Understand the components of the carpet.
Behind every red carpet is a gang of stressed-out publicists and event managers. Publicists generally have printouts for the press detailing who will be in attendance. These slates often list the talent's name, occupation, and notable recent project. If you come prepared with your own slate printed out, you'll help alleviate the work of the publicists and make sure the press knows who you are and what you're working on.
5. Building contacts.
When starting out, any mention of you is great. Networking while on the carpet isn't advised—it can get crowded quickly and the press will be less concerned with rubbing elbows when they're standing for hours. But you should take advantage of a red carpet situation by bringing contact cards with your image and handing them out to the press after you've walked the carpet or are exiting the event. You'll also want to research the event's cause and key players so you can meet them in the event and build a network base.
The views expressed in this article are solely that of the individual(s) providing them,
and do not necessarily reflect the opinions of Backstage or its staff.