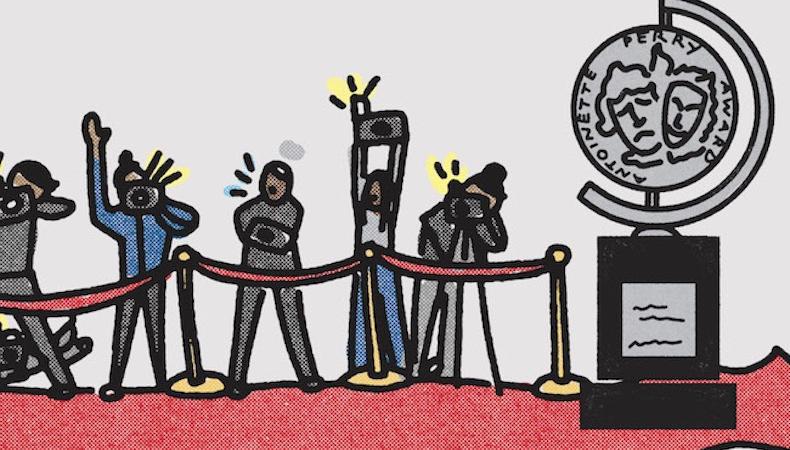 If you're a Broadway fanatic, now is officially your favorite time of year: Tony Awards season!
The theater industry's top honors, presented in New York City each year in June by the American Theatre Wing and the Broadway League, are the ultimate prize for artists and actors who tread the boards. To win a Tony is to earn a cachet like no other, a distinction that signals the pinnacle of stagecraft in the way an Emmy does for television and an Oscar does for film.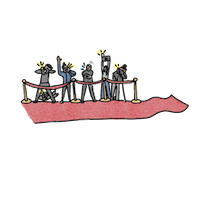 Backstage has rounded up the fine print on every thespian's favorite awards ceremony, the ins and outs of nominating and voting, and how a theater artist might go about winning one. First, the basics: The Antoinette Perry Awards for Excellence in Theatre are named after the renowned artist and co-founder of the Wing, the nonprofit dedicated to preserving and fostering the art form. The statue comprises a medallion positioned on a swivel. Stage legend Harold Prince has the record for most Tony statues to his name, with 21. Audra McDonald holds the distinction of most-decorated performer with six Tonys (and the only actor to win in all four available categories), although Julie Harris also claimed six, counting her Lifetime Achievement in the Theatre honor. "The Producers" is the winningest production with 12 Tonys, while two years ago "Hamilton" broke that show's record for most nominations, earning 16.
As stated by the Wing, "the Tony Awards remain the highest honor in American theatre, commanding theatre's recognition as a timelessly relevant art form for advancing national culture and personal human experience." Here's pretty much everything else you've ever wondered about the historic Tony Awards—including how you could join the ranks of those greats.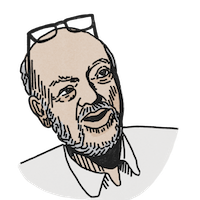 Actor, director, and producer Antoinette Perry died in 1946; in her honor, an accolade was established in her name recognizing her tireless efforts supporting and promoting the country's best theater. Although this year marks the 72nd ceremony, the history of the Tonys stretches back to over 100 years; the American Theatre Wing was founded in 1917 by seven suffragettes, originally naming the enterprise the Stage Women's War Relief in order to raise funds for American troops on their way to fighting in World War I.
The Wing first joined forces with the Broadway League to administer the Tonys in 1967, the first year the ceremony earned a national telecast. Since then, the show has been hosted by such Tony winners as Neil Patrick Harris, Glenn Close, Hugh Jackman, Nathan Lane, and five-timer Angela Lansbury.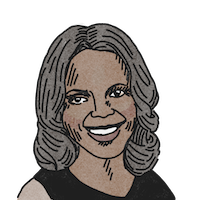 The short answer to this question is simple: Broadway shows! A cutoff date near the end of April designates the end of a season, meaning any production that opens after that on what is considered Broadway is eligible for the next Tony Awards.
The current list of 41 eligible Broadway houses has been determined by the Tony Awards Administration Committee, a group comprising representatives from the American Theatre Wing and Broadway League, as well as Actors' Equity Association, the Dramatists Guild, United Scenic Artists, and the Stage Directors and Choreographers Society. If a production is presented regularly at any of those theaters with a designated opening night on or before the cutoff date, and its producers invite the Administration committee and submit the requisite paperwork, that production is automatically in the running.
When it comes to the competitive Tony categories, questions of each production's eligibility are determined by the committee periodically throughout the year. Productions' eligibility as either "new" or "revival" has historically been debated at such meetings (frequently produced works that have never bowed on Broadway, for example, can lead to a controversial gray area). Often, performers listed above and below the title on a show's official print program are contenders for "leading" and "featured" actor categories, respectively.
Each year the committee also selects around 50 professionals who are rotated into the Tony Awards Nominating Committee, a group that is always expected to see every eligible Broadway show and meet shortly after the cutoff date to nominate artists and productions via secret ballots.
Then, after the nominations announcement in early May, the process falls to the voters. Last year, around 800 members of the New York theater community—actors, writers, directors, designers, managers, casting directors, and administrative staff—chose their winners. An accounting firm that manages voting tabulates secret ballots in an effort to keep the results a surprise until the ceremony.
Although the list has changed over the years, adding, subtracting, and retitling various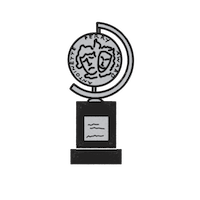 categories, here is every award handed out during the annual Tonys ceremony:
Best Musical
Best Revival of a Musical
Best Direction of a Musical
Best Book of a Musical
Best Play
Best Revival of a Play
Best Direction of a Play
Best Performance by a Leading Actor in a Play
Best Performance by a Featured Actor in a Play
Best Performance by a Leading Actor in a Musical
Best Performance by a Featured Actor in a Musical
Best Performance by a Leading Actress in a Play
Best Performance by a Featured Actress in a Play
Best Performance by a Leading Actress in a Musical
Best Performance by a Featured Actress in a Musical
Best Original Score
Best Orchestrations
Best Choreography
Best Scenic Design of a Musical
Best Costume Design of a Musical
Best Lighting Design of a Musical
Best Sound Design of a Musical
Best Scenic Design of a Play
Best Costume Design of a Play
Best Lighting Design of a Play
Best Sound Design of a Play
A handful of noncompetitive statues are also selected by the Tony Awards Administration Committee each year: the Regional Theatre Tony Award (based on recommendations from the American Theatre Critics Association), the Isabelle Stevenson Award recognizing humanitarian work, a Lifetime Achievement Award, and other special honors. Since 2015, Carnegie Mellon University has co-presented the Excellence in Theatre Education Award to an American educator.
As with any major accolade, the usual ingredients are required to win: hard work and training, perseverance in the face of rejection, the ability to recognize and seize opportunity, and a little bit of luck. To the extent that any such triumph can be broken down into steps, here is the path of every future Tony Award winner:
Train, practice, hone your stagecraft (if you're a musical theater actor, study voice and dance!)
Audition—a lot
Familiarize yourself with the NYC theater community's biggest power players, and network whenever possible with Broadway producers and casting directors
Earn great roles with the help of those great casting directors
Get a theatrical agent
Work—a lot
Get cast in a show that's Broadway-bound!