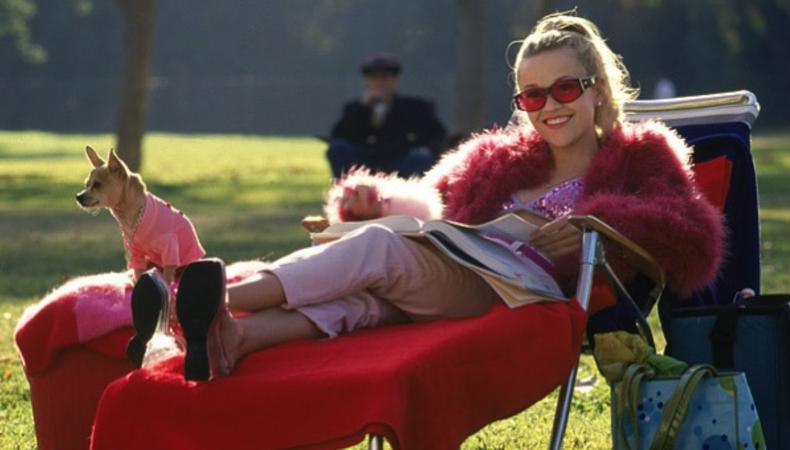 Reese Witherspoon is a speed reader, and it's a trick that comes in handy in more ways than one. For starters, she tends to read a book every two days while searching for candidates for "Reese's Book Club," the monthly list that highlights literary work by women authors.
But it also, of course, is useful in her acting career, both in terms of parsing scripts and line memorization. The Oscar winner is, after all, one of the most prolific names in the biz currently. (Last television season alone she was a lead on three cable series: "The Morning Show," "Big Little Lies," and "Little Fires Everywhere.")
On a recent episode of Smartless, the podcast hosted by fellow actors Jason Bateman, Will Arnett, and Sean Hayes, Witherspoon broke down her step by step process for productive speed-reading. "It takes me three runs," she says of memorizing her lines. "I have to read it the night before, then during hair [and] makeup, then I have to say it alone in a quiet space. And then for the rehearsal I have to hold [the sides] in my hand."
READ: 17 Ways to Memorize Lines Fast
Since this is after all a conversation among actors, the hosts also sound off on their methods. Bateman and Arnett, for instance, can memorize a whole page before beginning rehearsal, while Hayes says he has to "make a choice" with a line before committing it to memory—but there is one thing that all four actors agree on: flexibility.
"I worked with this actor once," Witherspoon says, "and he couldn't—if you ad-libbed at all, and it was a comedy, so you gotta just be loose, you know, because stuff gets really stuck and not funny. It gets not funny after take three, it's just not funny anymore. And if I didn't say the last written line—he literally only knew my last word—so if I didn't say the word, he wouldn't remember his line. I thought, 'He's not listening to me.' "
As for her role on "The Morning Show," which recently resumed production for a second season after being halted due to the pandemic, Witherspoon says there isn't much ad-libbing because the show has "such great dialogue." She also adds that working with the likes of Jennifer Aniston and Martin Short, makes every script a great one.
Looking for remote work? Backstage has got you covered! Click here for auditions you can do from home!