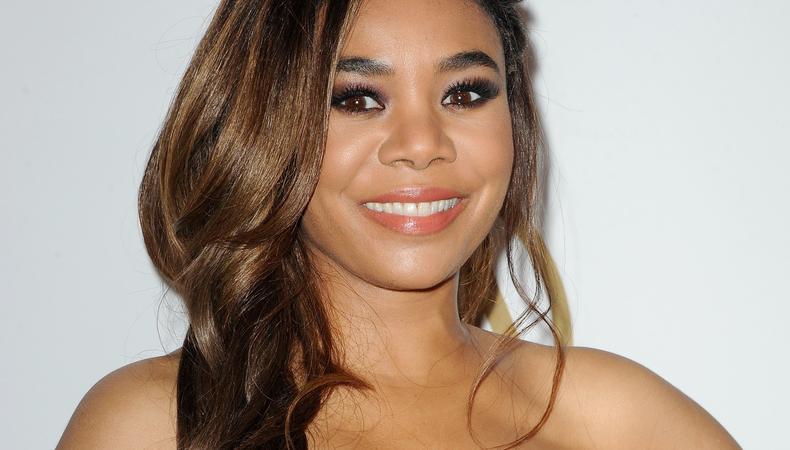 "In the Envelope: An Awards Podcast" features intimate interviews with award-winning actors and other creatives. Join host and Awards Editor Jack Smart for a front row seat to the industry's most exciting awards races, and valuable acting and career advice from contenders!
Regina Hall has proven again and again that she's one of today's shrewdest and funniest on-screen performers. The process by which she creates her varied and unforgettable characters—from her scene-stealing work in films like "The Best Man," "Love & Basketball," and the "Scary Movie" franchise, to the biggest comedy of last year, "Girls Trip"—combines an outside-in approach and even the ability to converse with and "hear" the people she's playing. Born in Washington, D.C. and studying as a journalist in New York, Hall's work ethic and passion for acting emerged during her early days pounding the pavement and browsing Backstage casting notices.
Regina Hall: A Comedy Queen Gets a New Perspective
She's now back on the small screen in the hilarious new Showtime series "Black Monday," created by Jordan Cahan and David Caspe and co-starring Don Cheadle and Andrew Rannells as foul-mouthed, cocaine-snorting stock traders in the 1980s. Up next, Hall can be seen with Marsai Martin and Issa Rae in "Little," opposite Samuel L. Jackson in the new "Shaft," and eventually (hopefully!) the "Girls Trip" sequel.
But Hall is also proving to be a master at quietly breaking audiences' hearts, as she does in George Tillman Jr.'s 20th Century Fox drama "The Hate U Give" and Andrew Bujalski's Magnolia Pictures indie "Support the Girls." Her leading performance in the latter as restaurant manager Lisa, a master class in patience, compassion, and sisterly love, made her a 2019 Film Independent Spirit Award nominee as well as the first black woman to win the New York Film Critics Circle's leading actress award. Listen below to her deep dive with Backstage's "In the Envelope."
Listen now on: