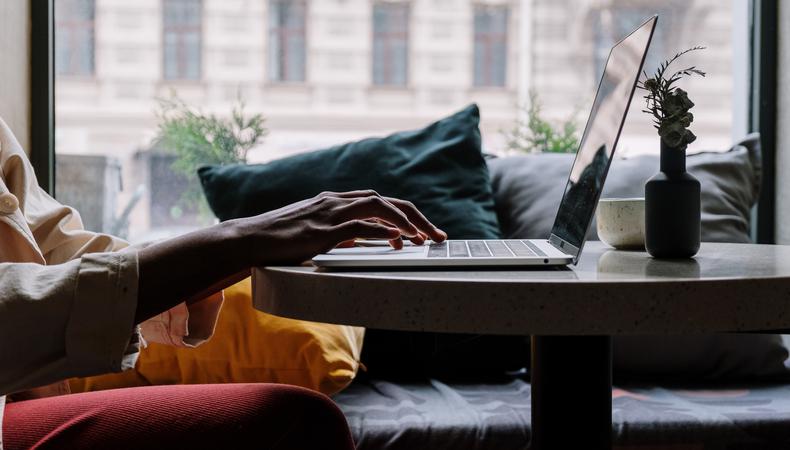 It's important to support yourself as an artist and side jobs can provide the necessary income to supplement you when you're not currently working as an actor. But with in-person events and activities still limited, many traditional actor side jobs are completely gone. Luckily there is an online business boom that is desperate for creatives like you! Here are three remote side jobs for actors that are worth checking out.
1. Social Media Manager
Here's the deal. You're already spending hours a day on social media. You're aware of trends, how to use hashtags, how long a TikTok video needs to be, and what filters look best. Plus you know where the attention is in groups, on certain platforms, and what types of posts seem to grab a lot of it. Guess who doesn't know much about that? A ton of businesses! They just have a Facebook page because they know they need it but they have no idea how to engage an audience and build a conversation around what they do well to cultivate an audience. You do!
This is becoming a very in-demand skill set right now as more and more companies, organizations, and business owners realize something I've been saying for years now—you now have the power to become your own media empire. But they need someone to actually manage the day-to-day activity of those feeds and help them foster that kind of attention and following of their brands. At the end of 2020, I saw job postings all over (even some well-known players in the acting world) looking to hire social media managers for well-paid positions!
2. Blog Writer
Get paid to write. As more and more businesses expand their online presence, they're realizing the power of having blogs. When I work as a content consultant for business owners, this is usually the most overlooked content and the one that none of them want to actually do themselves. That means someone who can take a business talking point and expand upon it with storytelling skills, allowing the reader to feel engaged rather than hearing bland business jargon with no personality or human element to it, has a valuable job waiting for them all over the internet.
The reason blogs are still so powerful for companies, organizations, and businesses is because they allow the entities to share their voice, perspective, relevant insight, and information, and answer specific questions their audience and customers are actively searching for online. That is what SEO (Search Engine Optimization) is all about, being found more easily online by those looking for your services, and businesses spend thousands to constantly improve their SEO–blogs being one of those assets they choose to invest in. The blogs that work the best are the ones that make readers feel like a real human is talking to them, empathizing with their questions, and connecting them to ideas or solutions that are a perfect match for them.
3. Copywriter
What's the difference between a blog writer and a copywriter? While there are certainly many similarities, a copywriter is usually much more focused on things like sales pages, email sequences, and engaging with an audience of potential customers for a business. That means that you're looking to speak in the voice of the business and guiding a reader on a journey, but very much focused on the facts, benefits, results, and psychological response a reader has when they're exploring whether or not they want to do business with this business.
It's no secret that actors make great salespeople because they can very easily imagine themselves in someone else's shoes and think outside of the box to tap into the emotions at the heart of someone's thoughts or actions. Great copywriters easily manage expectations, handle objections, and answer questions readers have at the exact moment they have them when reading the text. This is because you're in control of the narrative and guiding the experience of the reader to bring them to a very focused and obvious conclusion—that what this business provides is the solution they have been looking for.
If these three don't exactly match your skills at the moment, you should know that video editors, podcast editors, graphic designers, vocal coaches, and on-camera confidence coaches are all also very much in demand. There are more entrepreneurs and business owners out there expanding their online presence than ever before and many of them have a major creative skill gap that they will pay to fill.
Even if you have to put in some upfront work to learn the fine mechanics of one of these many side job opportunities, getting paid to do something that comes easier to you than others while working remotely and still having time to build your acting career is a major win that actors a generation before you just didn't have. Plus, with the ever-growing online world, these skills will only become more valuable.
Looking for remote work? Backstage has got you covered! Click here for auditions you can do from home!
The views expressed in this article are solely that of the individual(s) providing them,
and do not necessarily reflect the opinions of Backstage or its staff.