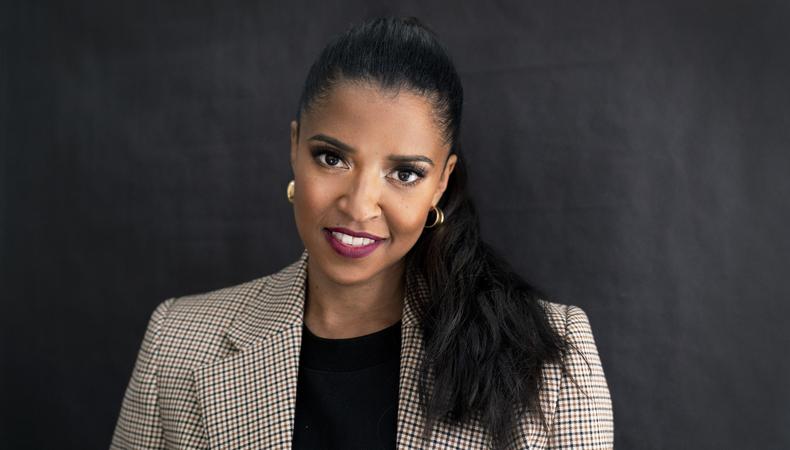 The following Backstage Live was compiled by Backstage readers just like you! Follow us on Twitter (@Backstage) and Instagram (@backstagecast) to stay in the loop on upcoming interviews and to submit questions live on camera.
Jumping between stage and screen, Renée Elise Goldsberry certainly has reason to be satisfied since winning her Tony for "Hamilton." In Trey Edward Shults' "Waves," she plays a mother and wife who, in the aftermath of a horrible tragedy, must find the strength to hold herself and her family together. Goldsberry, who's also recently been seen on Netflix's "Altered Carbon," sat with Backstage to discuss that very first "Hamilton" audition, her latest Film Independent Spirit Award–nominated feature, and the importance of celebrating diversity on stage and screen.
You should see "Waves" without knowing much.
"It's such a wonderful ride to go on without knowing a lot. But what you can know for sure is that this is a movie that teenagers love, that old people who were teenagers love, and that people who parent teenagers [and] who are going to parent teenagers need to see. It shakes you in a way that's dizzying."
READ: With 'Waves,' Kelvin Harrison Jr. Cements Himself as the Indie King of 2019
Whether onstage or onscreen, acting remains the same.
"I think the biggest part of my transition [from stage to screen] was people recognizing that a theater actor is an actor. The same muscle, the same empathy, the same kind of brain and spirit and mind and instrument that works onstage works in any setting when it comes to the art and craft of acting. And not just [hoping] that somebody outside of you would recognize it and give you an opportunity, but that you would know that. That's the most important thing I would tell any actor. You are an actor, and you can act on a stage in a play and you can act on television and you can act in whatever show you create for yourself on your own YouTube channel. It's all the same muscle, and I personally don't believe that there's something different between what I'm doing onstage and somewhere else."
READ: How Broadway's 'Hamilton' Was Cast
Before "Hamilton," she only rapped with her friends.
"If you went to high school with me, you heard me rap a lot. But in professional circumstances, I had not done that yet. So, they asked me to come in for an audition for the ["Hamilton"] workshop. I almost didn't because it was a workshop, and I did not think that I would ever get cast as a Nicki Minaj type in a musical about Angelica Schuyler and Alexander Hamilton. My brain couldn't understand that this was a job waiting for me, which is why I'm so grateful that I did not say no to myself in this instance. And eventually, after I heard Lin-Manuel Miranda's demo of 'Satisfied,' the song I sing, I went to that audition. I did the rap the first time and Tommy Kail said, 'Great job,' and he gave me some notes to do it again, and he slid a glass of water toward the end of the table. I was just excited because I loved it so much, and it ended up working out for me."
This story originally appeared in the Dec. 26 issue of Backstage Magazine. Subscribe here.