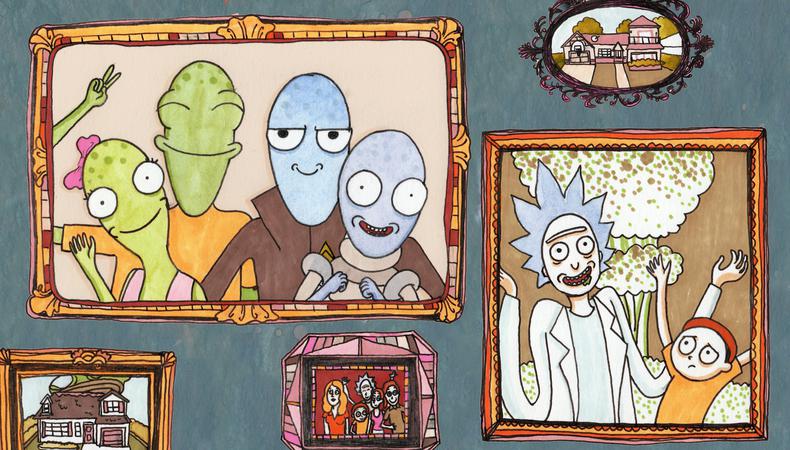 Casting directors Ruth Lambert and Robert McGee have decades of experience casting voice overs—from classic Disney features to today's favorite animated television shows like "Rick and Morty" and "Solar Opposites". If you're trying to get into the voice acting space or just want to land your next audition, they have great advice to help you on your path.
It doesn't matter if you've only taken live-action roles. If you're a good actor, you can make it in voiceover.
"Sometimes it's a leap of faith, but we count on the fact that they're good actors," says Lambert. "Even if they're just known for dramatic roles or one-hour dramas, you know that they've trained and they've done other things, they've done comedy. On ["Solar Opposites"], a lot of performances are not comedic. That works very well for those characters." McGee agrees, "It was funny to hire June Squibb to play a mean old lady... It's just sort of fun. Luckily, Mike [McMahan] and Josh Bycel, the other producer—they're very open to listening to us and getting ideas from us, so we're really lucky. And they often have a lot of great ideas of their own."
You don't have to become "too big" of a character during auditions.
Lambert and McGee's golden rule is, essentially, less is more. "They don't want [auditions] to be too cartoony and too nuts. They lean toward good actors who can bring it down a little bit, even though it is a pretty cartoony show.," says Lambert. McGee adds, "for all the other shows we cast, we follow the same edict: pretty natural. They don't want an actor who's too big that they can't bring down."
UCB, comedy shows, and online platforms are all great outlets for getting noticed.
Lambert and McGee say that because so much of what they do is comedy, they look at The Upright Citizens Brigade Improvisation and Sketch Comedy Training Center (UCB), the most when searching for talent. "We hear a lot: 'We want someone from UCB,' or, 'We want someone from Groundlings.' That's where we get people from," says McGee. They also look online and their producers and assistants are always going out to shows and making recommendations. "We just try to keep an open mind, see things, and recommend people. We do listen to a lot of auditions. Every now and again, there are a lot of people that we don't know; like, we just did a pass where we listened to tons and tons of voiceover people we've never used before who were new to us."
There's one sure fire way to improve your skills.
Lambert and McGee say improv is the best skill set. " Much of what we do is comedy, and some of our shows require improvisation," says Lambert. Adding, "some of them don't. Even the ones that don't, they still want an actor who has that ability to just kind of roll with it and has some timing. They're able to do different character voices, create different characters. "
This story originally appeared in the Sept. 23 issue of Backstage Magazine. Subscribe here.