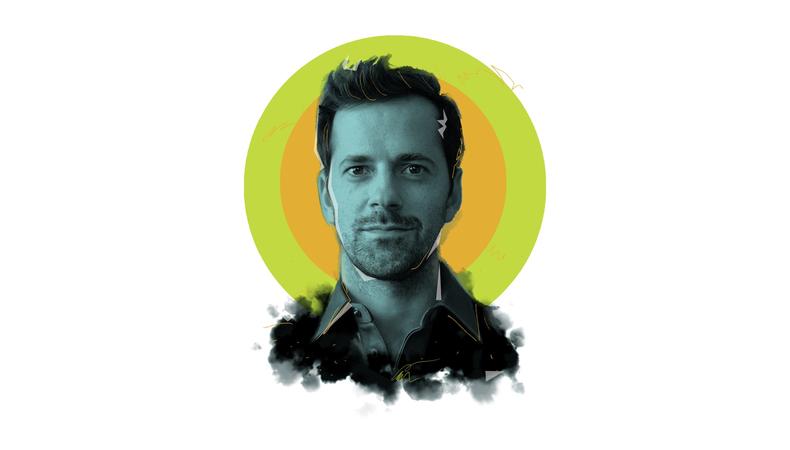 In the midst of his career as a principal in the New York City Ballet, Robbie Fairchild stepped away from ballet and into the Broadway spotlight, earning a Tony nomination for his debut role in "An American in Paris." Now, he's taking his musical chops to the big screen as Munkustrap in the buzzy film adaptation of "Cats." As he tells Backstage: Every job moves you toward a bigger goal.
READ: Are You Ready for the 'Cats' Movie?
How did you first get your Equity card?
That was "An American in Paris," which was a huge deal for me. I grew up dreaming of being just like Gene Kelly. That was very surreal, because here I was playing his role on Broadway, and I was the first person to play it since him. My life has been a joining of puzzle pieces. I'll never forget being in the car when I was 15 years old, [and] I got a call from the registrar from the School of American Ballet saying they had found more financial aid for me and I was able to go to the summer course. Had I not gotten that financial aid, I would never have made it to New York. The School of American Ballet is the only company that leads to the New York City Ballet, so that was a pivotal moment for me. I didn't know I loved ballet so much, and I was in the car and I got teary. It felt like the moment that started everything. Being in New York City Ballet is what led me to know Christopher Wheeldon [director and choreographer of "An American in Paris"], and for him to become a fan of my work to ask me to be the first person to audition for the role. Granted, I wasn't the only person to audition for the role, but that was the start of everything.
What advice would you give your younger self?
You never know where life is going to take you. Treat every opportunity and experience with integrity and passion. I don't have any regrets, but what I would tell people who are younger is to not judge whatever work they're doing at the moment, and to try to be the best version of themselves in that work environment. Not everything is going to be the most amazing thing you've ever done, but your reputation is everything. If you conduct yourself with heart, love, and passion for what you do, that'll attract good things. You never know what project will lead to the next.
What's the wildest thing you've ever done to get a role?
It's more about getting yourself out there, doing the work, than trying to find some sort of cheat card. [I] just think, I want to be the person who leads with their work first, and hopefully that's enough to build a great friendship with whoever I'm working with. There are a lot of people who post their audition videos on Instagram. I am just not that kind of person. I want the work to speak for itself. I'm not judging anyone who does that, because connections are so important in this industry, but I want to make the connections for the right reasons. If you're a dancer, take as many classes as you can so people can see you doing the work. If you are a singer, go train with a bunch of different teachers, because they're all connected. I know my singing teacher has casting directors ask, "Do you know anybody who's right for this?"
What is your worst audition horror story?
I wanted something really, really badly, and I got 13 pages of audition material. I think five of them were sides and the rest were sheet music, and it was one of the fastest songs known to man. I got the audition on a Friday and the audition was [scheduled] for Monday. I canceled everything to just drill it into my body so I could go into the room and have a good time. There were so many words and it started to snowball: Nope, they're not there. What I was grateful for was how hard I tried; I didn't let the opportunity pass me by without my best effort. You can't hold onto the moments of your humanity that aren't perfect. You can't dwell on those as a performer because you need to be your biggest cheerleader. You need to congratulate yourself for getting that material, doing your best to learn it, and showing up.
What performance should every actor see and why?
"The Inheritance," which just came to Broadway. I saw it in London when it was playing in the West End. I'm good friends with the writer, Matthew Lopez. We have the same agent and we've become friendly over the years, and he invited me to the opening. It was truly one of the most moving nights I've ever had in theater. From the actors, of course, but my connection was through the writer. And to see the seven hours of material that he created, it felt like a work of genius. It's got so much heart and wit and pain. It's about the AIDS crisis and what ties we have to it. I think that what we do as performers [is] we tell stories. We can't tell a good one without incredible writers who are stuck in their offices writing by themselves. It's a very solitary, lonely, isolating profession. Yet, look how many people they bring together. We're the ones who tell their stories.
What did playing Munkustrap in "Cats" add to your acting skills?
The amount of screen time I've had now, being in front of a camera—[director Tom Hooper] gave us a gazillion takes. It was fantastic. To get this experience with Tom Hooper, who won a fricking Oscar, [as] your teacher is very cool. I feel a lot of my career has been learning on the job; I'm a very quick learner, and that works very well for me. I think Tom picked that up. Like everybody on set, I was really hungry to do a good job. And in order to do a good job in a new environment, you need to learn more. And then what was weird [was I did] the Netflix show "Soundtrack," which is coming out right around this same time. I had to go film that after I'd played seven months as a cat, and I was like, "Do I remember how to be a human?" I'd be out at dinner with people and I would turn my head toward them and they'd say "Whoa, that is so feline!" I'm one of those people.
This story originally appeared in the Dec. 19 issue of Backstage Magazine.