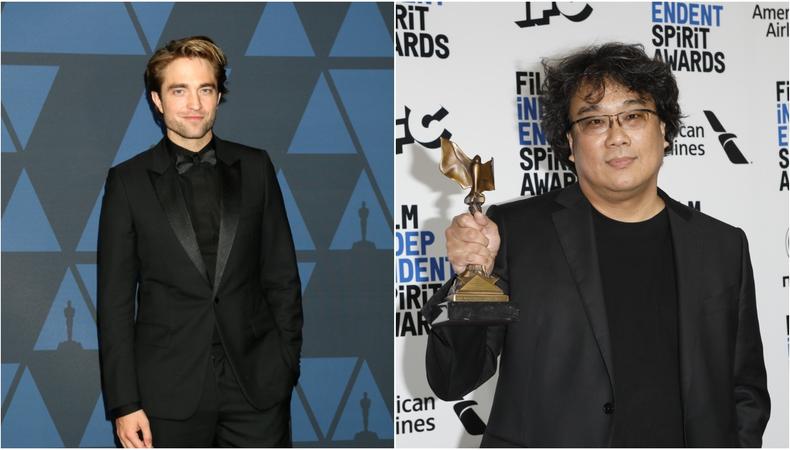 Welcome to Rumorville! Here, you can learn about casting news that's recently broken in Hollywood. Get a jump, and follow the trail all the way to the audition room.
Wondering what's on the development table this week? "Parasite" filmmaker Bong Joon Ho is working on his next feature with Warner Bros. and a certain "Batman" star is in talks to star. Here's what we know about Robert Pattinson's potential role in the new project.
Bong Joon Ho May Cast Robert Pattinson in New Warner Bros. Film
Bong is back, and not only has he reportedly set his next project over at Warner Bros., he is also already lining up a potential star. According to Deadline, the Oscar-winning "Parasite" filmmaker Bong Joon Ho will write and direct a film based on the upcoming novel "Mickey7." The publication also reports that Robert Pattinson, who just wrapped up work for "The Batman," is in talks to lead the picture. Written by Edward Ashton and set to be published soon, "Mickey7" follows the titular Expendable, "a disposable employee on a human expedition sent to colonize the ice world Niflheim. Whenever there's a mission that's too dangerous—even suicidal—the crew turns to Mickey. After one iteration dies, a new body is regenerated with most of his memories intact. After six deaths, Mickey7 understands the terms of his deal…and why it was the only colonial position unfilled when he took it." As per usual, Boon will likely put his own lived-in spin to it. This is Bong's second deal with WarnerMedia following his Oscar sweep, the first being an HBO limited series based on "Parasite." No further casting or creative team information has been reported at this time.