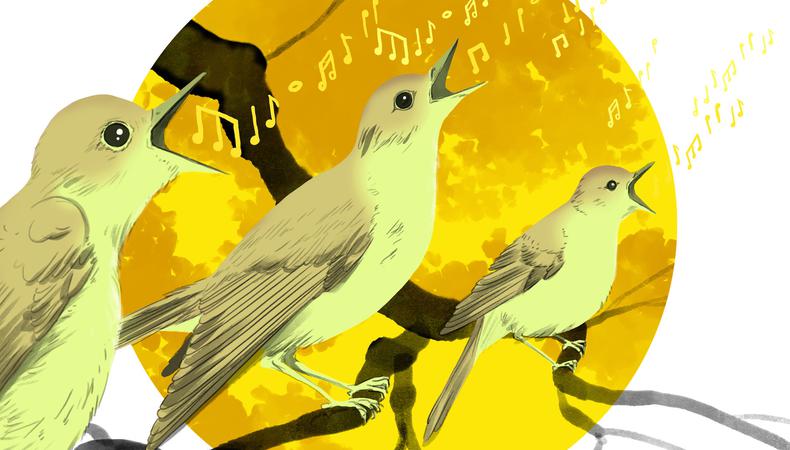 If you've ever auditioned for a musical project, you've probably wondered what a casting director looks for in a singer. I had the pleasure of speaking with "Zoey's Extraordinary Playlist" and "Glee" casting director Robert J. Ulrich (Ulrich/Dawson/Kritzer Casting) to talk about it all.
Give us an idea of your process when you are presented a project with a character who sings.
I came up with the process when I cast my first TV musical, "Rhapsody" for NBC. Each season was going to be a different artist's music, and the pilot was Elton John music. It was very cool but never went. I would pre-read people in my office either singing a cappella or with a track or guitar. When the producers came to the callbacks, I insisted on a pianist. I met pianist Brad Ellis, whom I brought along when I did my "Glee" auditions. He ended up on "Glee" as a character, as well. I've used Brad ever since, for "The Glee Project," "The Rocky Horror Picture Show: [Let's Do the Time Warp Again]," "Zoey's Extraordinary Playlist," and some productions of "Grease" I did in Canada. I prefer to use a piano, as I feel that great singers are better with a piano and less trained singers are much better with a piano. This process I established during "Rhapsody" has been the same ever since.
When people are just singing for me in my office, I may have them sing one song or six songs, depending on what I'm looking for and what I feel like. In a callback situation, I generally ask for two songs, usually one from the project and one not from the project. And I usually ask that the songs be different in tone and style. I always say that they should show off their voice and personality to the best of their ability. I usually request 16 bars, but I am never fanatic about that, and I always think it's good to have some kind of button or end to the song.
Do you have them audition first with an acting scene and then do singing auditions or vice versa?
I almost always leave that up to whatever the actor is most comfortable doing.
What kind of material works and what doesn't?
That's a very difficult question to answer, because it's specific to their ability, as well as what I'm looking for in the moment. Not every single role requires a Broadway-level singer. Some roles, in fact, benefit from someone not having a big, trained voice. I'm someone who believes that almost everyone can sing to some degree, unless they are absolutely tone deaf. In musical theater, Henry Higgins in "My Fair Lady" and King Arthur in "Camelot" don't have to have the most beautiful voices, as those songs are almost spoken. However, if you're playing Kim or Chris in "Miss Saigon" or Elphaba or Glinda in "Wicked" or almost any role in "Dear Evan Hansen," you have to be a spectacular singer. And, obviously, if you're performing on Broadway, you have to be a skilled singer strictly from an endurance standpoint, whereas if you're in a TV show where it's prerecorded, it's a kinder medium to the voice.
READ: An Audition Coach's 12 Tips for Singing Your Best
Should actors stay away from original material and stick with iconic songs?
I do think that people should stay away from original material. In the same way that when someone is on "The Voice" or "American Idol," the audience usually gets into it more when it's a well-known song. The same goes for producers. The only problem with a big iconic song is that you'd better sound good if you're going to be singing Whitney Houston, Lady Gaga, Barbra Streisand, etc. Having said that, Chord Overstreet booked "Glee" with an original song because it was such a great song and he was so appealing singing it.
Can you share a story of an actor who blew you away with their singing on their first audition?
I think that the three people who have truly blown me away the most with their original auditions are Amber Riley, Alex Newell, and Adam Lambert. They all absolutely have those voices that are gifts from God.
What if their singing is great but their acting isn't? Which talent is more important?
It completely depends on the part. Generally, in TV, I believe acting wins out. And in theater, I think that acting is still usually as important as singing.
This story originally appeared in the July 23 issue of Backstage Magazine. Subscribe here.
Looking for remote work? Backstage has got you covered! Click here for auditions you can do from home!