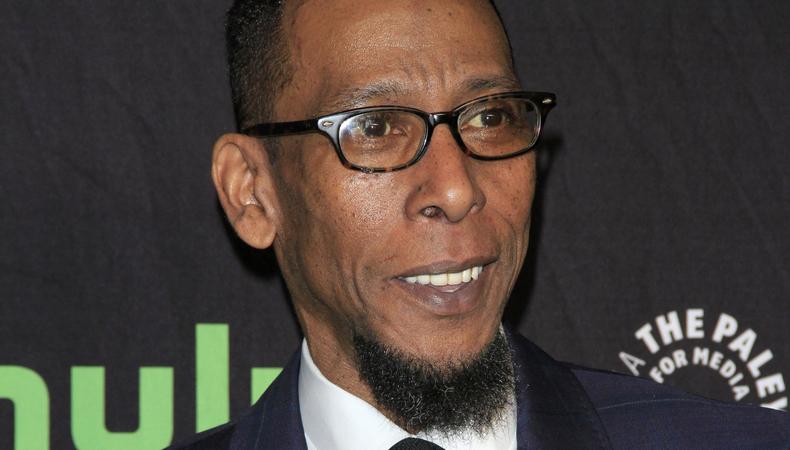 A lot of actors talk about the importance of "being in the moment." But what does that actually mean?
For Ron Cephas Jones, who appears in the box office hit "Venom" and was recently crowned an Emmy winner for his work on NBC's "This Is Us"—work that demonstrates again and again an actor living in the moment—it's all about trust and giving yourself the opportunity to be honest. "It's about trusting yourself," he says on Backstage's awards podcast "In the Envelope." "What that does is bring about a process of what I call 'not acting,' where your subconscious can lead you anywhere you need to go in that moment that you're in the scene."
How do you get to that level of trust? Preparation and practice, says Jones. Prepping a character or scene provides confidence, which will in turn allow an actor to get out of their own head: "You get rid of fear because of confidence.... That feeling that you're going to mess up or forget a line, that all goes away because you've prepared."
Jones tells Backstage that this focus on trust, a crucial part of his acting mantra, comes from working with the late Philip Seymour Hoffman onstage. "He used to say things to me like, 'Stop acting,' " remembers Jones. " 'You're just acting all over the place, you're not in the moment, you're not giving me who you are. Stop hiding behind this character.' " Trust and belief in oneself can enable an actor to bring their authenticity to a role, according to Hoffman. "Another thing that Phil used to say to me is, 'Ron, you are enough. We don't need the other stuff. We just need you.' "
READ: Acting Tips + Sage Wisdom From 16 Emmy-Nominated 'In the Envelope' Guests
Hoffman's advice also applies to auditions. Jones encourages actors not to try so hard and make huge choices; instead, just deal with the circumstances of the scene that they are performing. "You're memorizing lines and trying to do what you did last night at the dinner table, instead of studying it as much as you can," he says. "Absorb as much of the material as you can and then let it happen. Just sit down, breathe, and listen. And just let the words come out however they're going to come out."
When it comes to recovering from an audition, and that all-too-common habit of doubting oneself in the aftermath, Jones again encourages actors not to overthink it. "It's not about the booking," he says. "You went in, you did it, and everything else is a byproduct of that." But most importantly, actors should remember to enjoy their auditions. "It's an opportunity to go in and do some work," he points out. "The more you audition the better you get at it...so cherish and prize every one!"
To pick up more acting advice from Jones and to hear about his Emmy-winning work on "This Is Us," listen to the podcast in full here.