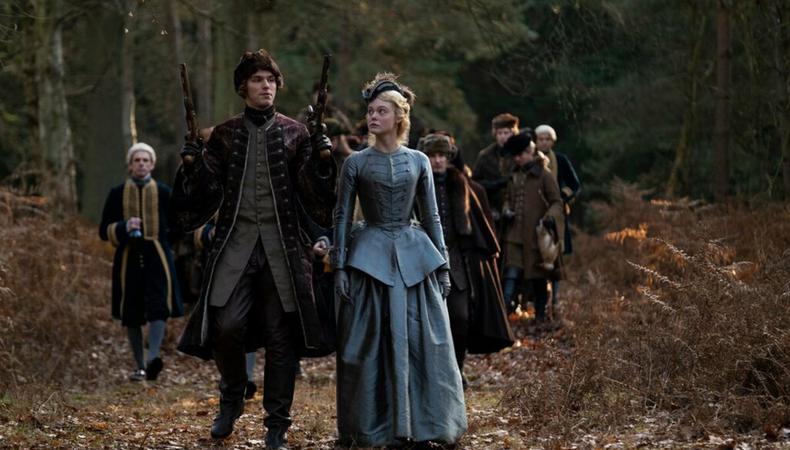 "The Great," Hulu's "occasionally true" story of Catherine the Great led by Elle Fanning and Nicholas Hoult has something for everyone. There's comedy, indulgent sets and costumes, and, mainly, a large ensemble cast that's fun to watch. The series, from "The Favourite" writer Tony McNamara, uses excerpts from history to ground its often absurd (in a good way) character quirks and plot points, but ignored the realities of 18th century Russia when it came to casting. Dixie Chassay, who also cast "The Favourite" and Rose Wicksteed searched far and wide to fill the cast of "The Great," and they shared with Backstage how it came together, plus the benefits of working with a production team from across the pond.
What was the casting and audition process like for "The Great"?

"It was a very interesting marriage between honoring history but also that not being the focus and the emphasis. Within that it was about bringing together a lot of great actors from different genres to shake it up."
Dixie Chassay: I think it was a no-brainer for Tony to work with Nick because there was a history with "The Favourite." It was a very interesting marriage between honoring history but also that not being the focus and the emphasis. Within that it was about bringing together a lot of great actors from different genres to shake it up. I guess because we understood the parameters, there was a lot of permission in a way that you don't always get. We brought people from comedy and made them play more straight roles, and we brought more tragic actors and made them play funny stuff. We didn't overthink it too much. Also, there was a free pass with gender. There were times where we said, "Could this role be a woman who was written as a man?" and Tony was like, "Yeah, great idea." Then we embarked on quite a big search for Leo, which was one of those characteristic searches where we went in and we did a massive circle. We came out and we didn't have the answer. And then we went in again.
Rose Wicksteed: They were writing as they went along, so actors that were cast for maybe a few [episodes] were added into later [episodes] because when they started shooting with them, they really enjoyed working with them and what they brought. That's a real joy that you don't get in the film process. It puts pressure on you in the casting department, but what a lovely reflection, to be able to get feedback on the actors.
What 1 star of "The Great" learned from her castmates.
How did the period nature of the show affect casting?
DC: I think that went out the window; it was about storytelling. It's about storytelling and the best actor for the job and creating a landscape. The history is really more in the art department and the sets. I thought that's where it married itself, inviting this kind of blindness that allows you just to accept. And also I feel like the actors, all of the performances down to the day players, were respectful. It's seamless, you don't notice it. You don't notice the fact that they use bad language frequently. It all gets absorbed into it, and it's so beautiful.
What made this job unique compared to other projects you've cast?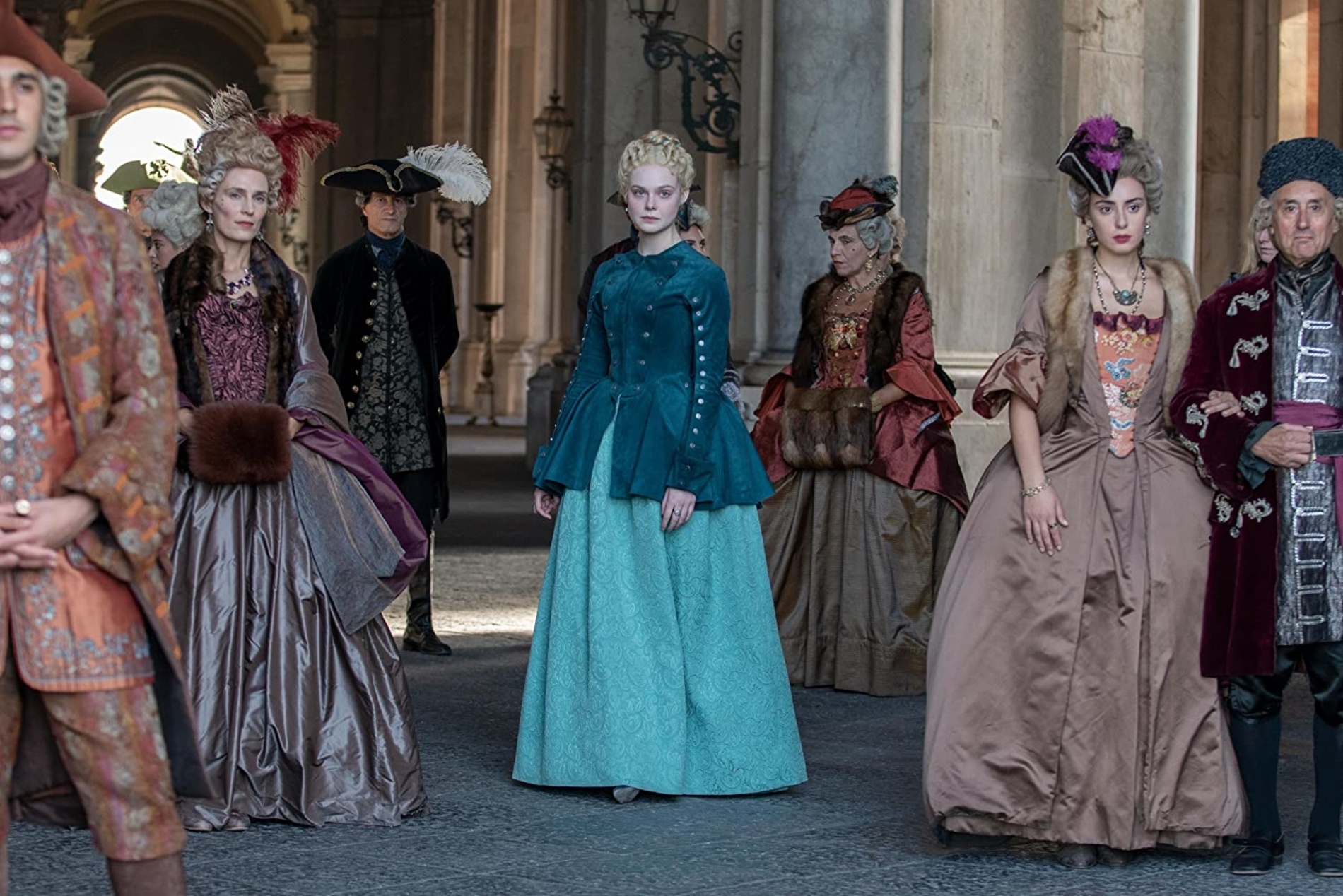 DC: I think the thing that we keep circling back to is the freedom and the trust and the permission from the creative team, but also the production side of it; the producers were very generous. We were able to really create a dialogue. There was a generosity from actors who were willing to jump on board, everyone wanted to work and collaborate. We had some amazing feedback. People would write and say, "Is there anything else?" "Can I play another role?" And collaborating with Rose, we had quite a few giggles.
RW: I think the things that stand out to me is when you have the international collaboration, and the main creatives are not from the same country as the actors that you're mainly casting. We know all of these actors really deeply; either we've met them many times, or we know their work or we've cast them before. When we get into the smaller roles, they get to have that relationship with them. A lot of them are British, and they may not have been on an international production. That can be such a refreshing process. They weren't looking at their CV, they were seeing if they got on with them. Sometimes they didn't even necessarily even read them, they just really liked their personality.
Should British actors join American acting unions?
What were some of the challenges you ran into during this casting process?
DC: Finding Leo, understanding what he needed to be in relation to Nick. He needed to be a seducer who could seduce Elle away from this monstrous figure, but at the same time, he needed to seduce the audience. And Nick is very charismatic and very beautiful and very funny—kind of ticks all the boxes. How do we achieve that? [We] didn't want to have a classic leading man. He had to have all these things like intellectualism and heart and he needed to be her soulmate, so somebody who was also sexy and compatible with her. That was quite tough in a weird way.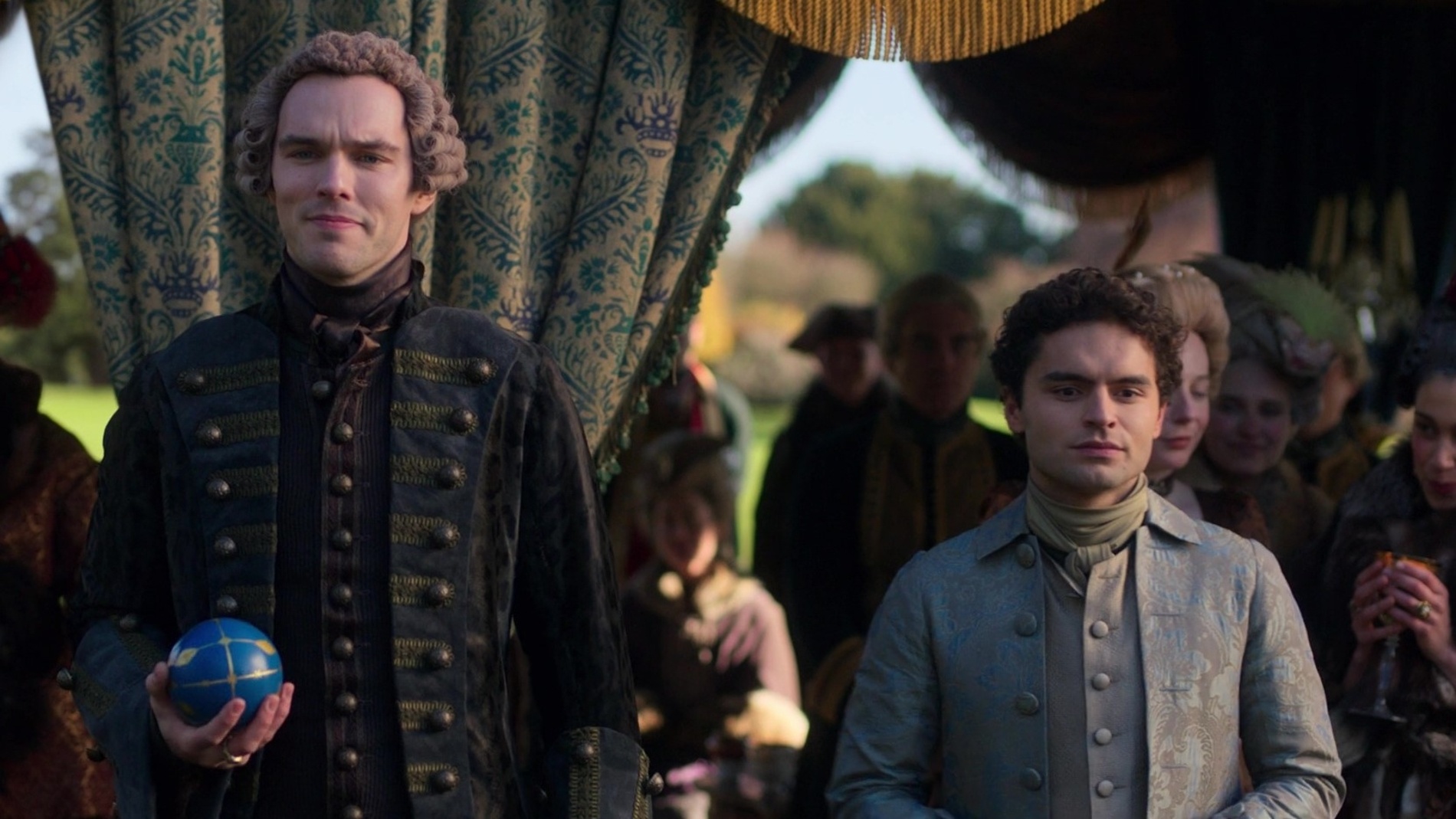 RW: What is always a challenge is casting for the schedule. No one talks about it but the reality of taping television is two-fold because writing is going along and then you're casting as you're going along. In that it can be real moments of brilliance and you can suddenly get actors that were not available and they're suddenly available in two weeks and it's exciting, it's exhilarating, but it's also a huge pressure. We as casting directors only want to cast the most exciting actors, but when all the other shows also want all those actors it's a puzzle. It's kind of boring and unsexy to talk about scheduling but I have to say, it's a huge part of the job. And what style hair and beard do they have on this other thing. This is the reality.
What have you learned from working on these international productions with non-U.K. teams?
DC: Whenever you deal with any other territory, you always come across new ways of doing things, different systems and idiosyncrasies. I think the point about being in a room with Tony was more that he enabled us to reinvent actors that we knew so well, because we've watched those actors grow up. When we work and collaborate with other territories, I've only had really positive experiences, even if sometimes they've been complicated and tricky and you have to get past the barriers or doing things in a slightly different way. We pride ourselves on becoming probably more and more Americanized, in the sort of efficiency and up-all-night and rolling calls and being there and having the information.
Wicksteed: It was a very personal experience in terms of collaborative casting. They allow space for creativity to emerge.
Mistakes every American actor will make in the U.K.
What advice do you have for actors?
DC: Believe in yourself. Have a go. Don't be precious. Do the best you can. There's never any one right scenario. We're always looking for energy and interpretation.
RW: The self-tape puts so much in the hands of the actor. I know from speaking to so many of them that they feel the pressure to become the director and actor and the editor and the producer of their own casting. They spent such a long time feeding into the thing of what's right or wrong, but it's just about trusting to choose to show whatever they want to show and that it will be received. They can just trust that it will either land or it won't. A massive part of our job as casting directors is to see through that. "This person has a real essence; they didn't quite interpret it with how we think maybe creators are looking for this role and maybe the lighting was really bad or we can't hear what [they're saying]." Then we'll go back to them and have them retape. Both myself and Dixie watch so many tapes. Part of what we do is to really see the essence of what this person is about and help them to shine. Let go of being perfect. Just be raw and real. That can be molded into whatever it needs to be. They want to see the soul come through the performance.
What don't actors know about what you do?
DC: I don't think they realize how well we know them. It's a very weird relationship. We spend all these years watching their work and relating to them. I don't know if they know how much time and care we take to know them and know about them, because knowing about them helps us to understand where they can journey to as a performer. Our job is often to help the actor make the next step. We help them professionally realize their potential. It's a very strange thing between being the business side but also being the energetic visioner. Learning personal things about actors informs our ability to facilitate and encourage a director to believe that they have the capacity to go to that next stage. It's this sort of secret agent thing that we do.

"There's so much involved in the casting director role, from the creative thinking of the ideas to being in the room with the actor or engaging with ourselves and also then doing the deal—doing the deal is a whole job in itself."
RW: Many departments, including the directors, including the producers, don't know all the things that we do. There's so much involved in the casting director role, from the creative thinking of the ideas to being in the room with the actor or engaging with ourselves and also then doing the deal—doing the deal is a whole job in itself. The actors meet us and they see us in one part of what we are doing. When an actor sits in a casting and they read in the other side, their eyes open so much to the process. They see the reality of the journey that we go through and all the behind the scenes work that we do. I think they often don't know actually how hard we really fight and adore and educate. And this is also about the ones that don't get the job. They might get the next project. Every casting director is doing that.