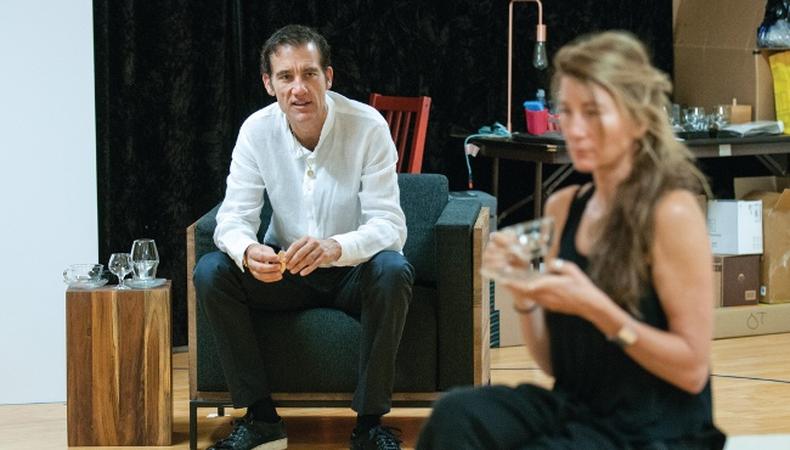 If you were planning the 50th anniversary season of one of New York's leading nonprofit theater companies, how would you go about commemorating that much stellar work? By achieving just the right balance between nostalgic throwbacks and new takes on old works, according to Roundabout Theatre Company's artistic director, Todd Haimes.
This historic season, Haimes tells Backstage, "is emblematic of what we do best, I think, which is great revivals of plays that are not revived frequently in a first-class manner on Broadway. And then also the continuation of what's become an incredibly important organization in the past eight years: our Roundabout Underground program, where we only feature young [playwrights]."
Asked about diversity's role in the planning of a season, Haimes acknowledges Roundabout has struggled to be more inclusive of nonwhite and female artists. "Although we have had nontraditional casting and it's worked out fine and we want to do more of it, we have to hire the actor that's best," he explains. Behind the scenes, too, "we are making a conscious effort to get more women as playwrights and directors. It's a process.
"I'm a little embarrassed that we haven't had more success with that," he adds. "But we're trying."
Kicking off the 2015–16 season in the Harold and Miriam Steinberg Center's black box is Lindsey Ferrentino's "Ugly Lies the Bone," which stars Mamie Gummer as a severely burned soldier coming home from Afghanistan, running through Nov. 22. "It's one of the best new plays I've ever read," says Haimes, adding that Gummer made her NYC acting debut with Roundabout. Another anticipated new drama, Stephen Karam's "The Humans" (through Dec. 27), marks the young playwright's return to the black box after his 2007 play, "Speech and Debate," ended up launching the Underground program.
For Haimes, the opportunity for emerging playwrights that Roundabout's Off-Broadway programming affords is a source of pride. "It may be 5 percent of our budget but it's 50 percent of our heart," he says with a laugh.
Those bigger Broadway productions, however, require quite a bit more logistical coordination with top directors and big-name stars. Years of planning and weighing options, in fact. "For the majority of actors that I've worked with," says Haimes, "it's hard to get them to commit to doing a play for no money at Roundabout. But when they commit, they don't back out!"
Such was the case for Clive Owen in "Old Times" (opening Oct. 6 at the American Airlines Theatre), one of Harold Pinter's darker, sexier, and not as commonly revived plays. "Pinter is hard," explains Haimes. "I said, 'I'll only do it if we get the right three actors.' " Despite the daunting task, Owen, Eve Best, and Kelly Reilly were among the first actors he contacted, and all signed on right away—along with acclaimed director Douglas Hodge, himself a former protégé and collaborator of Pinter's.
Next up on Oct. 29 is "Thérèse Raquin" at Studio 54, what Haimes calls "a very dark and difficult play. It's an incredible story but it needs to have a great adaptation." Upon hearing an informal reading of Helen Edmundson's take on the Émile Zola novel, Haimes knew he had found just that. It took almost two years to then confirm Keira Knightley in the title role, along with Tony winners Gabriel Ebert and Judith Light.
Come spring, the company will stage three beloved classics, beginning with "Noises Off"—which Haimes calls "probably the greatest contemporary farce ever written"—starring Andrea Martin and Megan Hilty. "She Loves Me," Roundabout's first musical on Broadway, will return to commemorate that production, again under the direction of Scott Ellis, starring Tony winner Laura Benanti. And rounding out the season is Eugene O'Neill's "Long Day's Journey Into Night," which came about when Jessica Lange approached Haimes about reprising the role she had played to raves in London. Of that show, all the artistic director will say is, "We have the makings of a truly extraordinary production." The same could be said for any Roundabout show of the last half century.
Inspired by this post? Check out our Broadway audition listings!