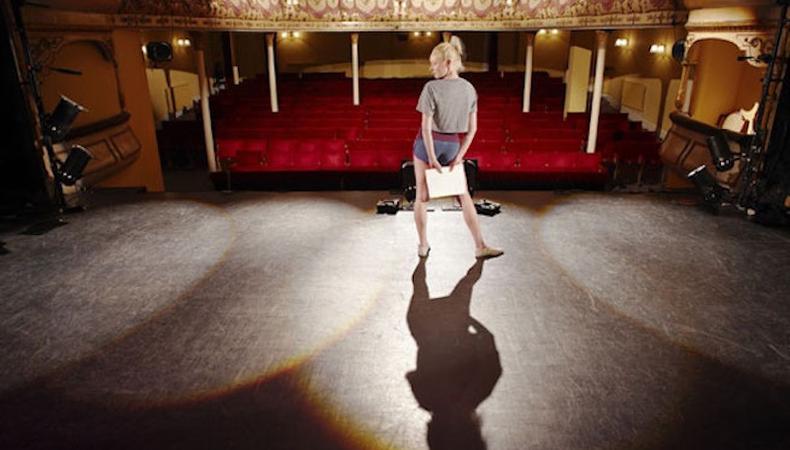 So you've finally found what could be the perfect monologue for your college audition. But for whatever reason, you have to cut it down. Few great audition monologues come perfectly packaged within the play, already in monologue form, ready to go, and within the time limit—you'll almost always need to make cuts, especially for college auditions that have time limits.
Maybe you're omitting profanity or piecing together a monologue together from a larger scene. Whatever challenges you face when cutting your material, remember the golden rule for all monologues: the material must be within your age range and life experience. And once you start there, here are some additional guidelines to follow.
1. When piecing together a monologue from within a scene, it's important that your character has the same objective throughout the cutting. This will create a through line that makes sense and gives you a clear objective to play.
2. Your character should be talking to another person they need something from. Speak directly to that person and use a variety of actions to get what you want.
3. Avoid dialogue that's directed to the audience or a group of people rather than one person. Also, avoid dialogue spoken while on the phone or reading a letter, email, texts, or from the computer.
12 Female Playwrights Young Women Should Turn to For Monologues
4. Avoid monologues that are narrative in nature, storytelling scenarios, or lines written in the third person. The once-upon-a-time style gives you little chance to play an objective.
5. The most successful monologues are written in the first person and allow you to play a character who speaks about how they feel and what they want.
6. Avoid the mention of additional names in your monologue. It's confusing and makes it difficult for the auditors to follow your story.
7. Be aware of the monologue time limits as set forth in the college audition requirements and follow them exactly.
8. Once you're happy with your cut, type it out or use a highlighter directly on the script to clearly designate your lines.
And of course, be joyous, be brave, and be yourself in your college auditions.
The views expressed in this article are solely that of the individual(s) providing them,
and do not necessarily reflect the opinions of Backstage or its staff.